Visiting Islay? Why you can't miss out on Jura!
When you get so close to something special, it's almost criminal not to go the extra mile. And if you've made it to Islay, you're almost within touching distance of neighbouring Jura. Hop on the ferry and you'll reach this unique island in just ten minutes.
Things to see & do on Jura
So, what makes Jura special? There's simply nowhere quite like it in the whole of Scotland. Mountainous, wild and sparsely populated, it couldn't be more different from Islay. Jura is the eighth largest Scottish island and yet only around 200 people live here. The deer population by contrast numbers between 6000 and 7,000.
The island's distinctive peaks, the Paps of Jura, offer fantastic hillwalking, and intrepid hikers can explore the uninhabited – and otherwise inaccessible – west coast. The island is also home to the historic Isle of Jura distillery, which is well worth a visit. More into gin? Head to Luss Gin further North to tour their gin distillery and try their gin.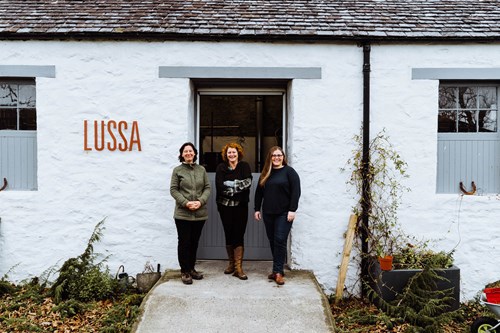 Follow in the footsteps of George Orwell
George Orwell famously moved to Jura in 1946 to give himself 'six months' quiet' to write a novel (Nineteen Eighty-Four). Orwell is often quoted as describing Jura as very un-get-at-able. In fact, that's not quite what he said. Before he had moved there, when describing specifically the location of Barnhill, the house he rented, he said: 'It is in an extremely un-get-at-able place', i.e. at the end of a six-mile-long rutted track that his visitors would have to negotiate on foot. By contrast, once he was settled in and when encouraging friends to visit, Orwell was at pains to point out that they could get from London to Jura by train and ferry in 24 hours – probably about the same time as it would take by surface travel today!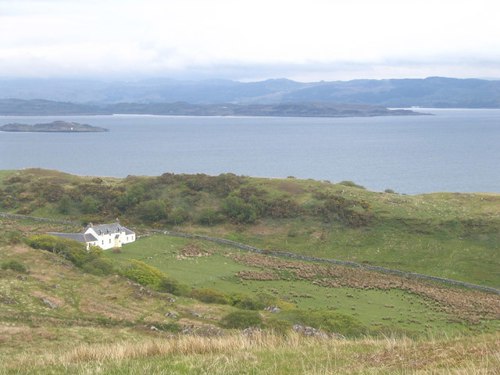 Many do make the journey to Jura in homage to George Orwell, and Barnhill remains in the hands of the Fletcher family from whom Orwell rented it. If you fancy channeling the ghost of Orwell - or simply wish to escape the pressures of 21st century life for a while - the property is available as a holiday let. If you plan on walking as far as Barnhill (which being a holiday let, isn't open to 'drop-in' visitors), make sure that you have plenty of time to reach the northern tip of the island. From there you can see the magnificent, but at times terrifying, Gulf of Corryvreckan. With its whirlpools, powerful currents and standing waves, this stretch of water lying between Jura and Scarba is considered by sailors to be one of the most treacherous anywhere in the British Isles.

Indeed, George Orwell himself almost perished there, along with his three-year-old adopted son, a niece and a nephew. While attempting to navigate the Gulf, the outboard motor of their small boat became detached. Carried away by strong currents, Orwell's nephew managed to row them to a small island, Eilan Mor, as the author held on to his son at the stern. The vessel overturned as they clambered onto the island and they were eventually rescued by a passing lobster boat. If you want to experience some of the thrill of the Corryvreckan without (most of) the danger, boat trips are available with Islay Sea Adventures from Port Askaig on Islay.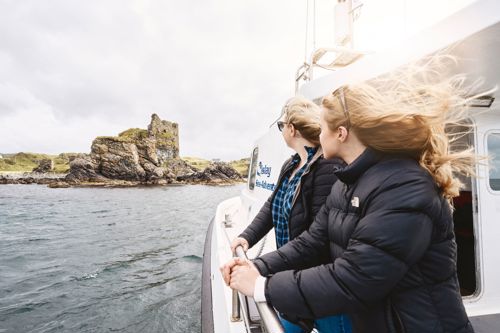 Enjoy Jura's Wildlife
One thing you'll definitely see if you visit Jura is red deer. Some sources say the island's name derives from the Norse for deer. These magnificent creatures, Britain's largest land mammals, are everywhere. The stags can be huge, easily weighing up to 17 stone and more. They're also incredibly photogenic and are often seen striking dramatic poses on the skyline, so a decent telephoto lens will help you capture their undeniable majesty.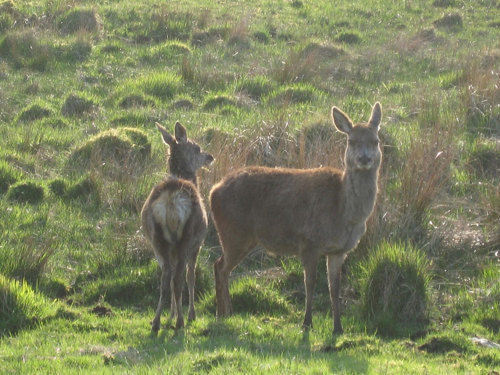 Getting around on Jura
If you don't bring your own car, the best option for experiencing Jura is a tour with Jura Island Tours. Various options are available, with either a pick up at the ferry terminal or from Craighouse you can take a short, full or bespoke tour in a comfortable minibus with a knowledgeable local guide.
But whether you take this option or explore Jura under your own steam, be it by car, bike or on foot, you'll find that one way or another, the island will leave a lasting impression on you. And be warned, it's an impression that, sooner or later, draws many people back!