Wild Camping in Argyll & the Isles - What you need to know
Do you want to get closer to nature and experience the pristine Scottish wilderness? Then wild camping could be for you. Forget the comforts, conveniences and crowds of a campsite. Get off the beaten track and head out into the wilds, pack on back and map in hand for a night or two under the stars. When you wild camp, you really immerse yourself in the great outdoors. It's a great way to discover those remote parts of Argyll that very few visit. Camp on a beach, uninhabited island or up a mountain – Argyll's wild and diverse landscape offers it all. Journey by foot, bike or kayak and have a wild camping adventure in Argyll.
Where are the best places to go wild camping in Argyll & The Isles?
You're spoilt for choice when it comes to wild camping in Argyll. The region's coastline, islands, hills, forests and moorland offer unbeatable wild camping. What's more Argyll's proximity to Glasgow means that these remote camping spots are within striking distance of the central belt.
Argyll's islands are fantastic places to wild camp, with remote beaches aplenty. The inner Hebridean islands of Tiree, Coll, Mull, Islay and Jura offer fabulous wild camping. For mainland wild camping, the Kintyre and Cowal peninsulas are packed with forests, beaches and hills to pitch your tent far from civilization. Mid Argyll's wild coastline is another top spot. If you'd like to head to the hills, the Arrochar Alps offer high ground camping. What could be better than waking up to an Argyll sunrise from your mountain top pitch?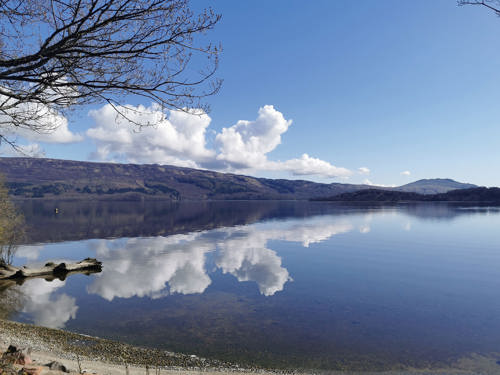 Argyll is ideal for a kayaking and wild camping trip. Explore myriad islands and sea lochs and discover remote beaches on which to camp for the night.  You can find stunning places to wild camp right along the length of the Argyll Sea Kayak Trail.
We'd love to share some specific wild camping spots with you, but the whole point of wild camping is to get away from civilization. The best wild camps, after all, are far from the madding crowd. So we'll leave it to you to pick your perfect pitch. In Argyll & the Isles, that won't be hard!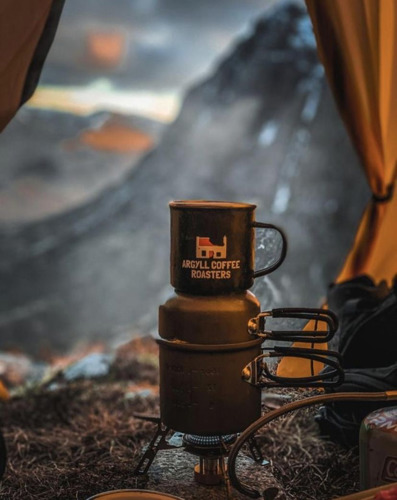 Follow Scotland's Wild Camping Guidelines
Wild camping in Scotland is legal and well accepted – as long as you do it responsibly. You need to familiarise yourself with the Scottish Outdoor Access Code before you go. The basic principle is 'leave no trace'. Keep groups small, carry out everything you carried in, always take your rubbish away, use a stove rather than light a fire and never cut down or damage trees. When nature calls, dig a hole at least 30 metres from water and bury the results. Also, if you get to a spot and there are already a few people there, move on to avoid overcrowding.  The Land Reform (Scotland) Act 2003 allows you to camp on most unenclosed land. The only exception is East Loch Lomond which is subject to wild camping byelaws due to massive overuse.
What do you need to bring on a wild camping trip?
You'll be carrying your camping kit so the most important thing to remember is weight. You'll need a lightweight tent (or you could even use a bivvy bag), as well as a sleeping bag, spare clothing, waterproof, water bottle, stove, torch, matches, and other utensils. You'll also need a map and compass to locate your perfect wild camping pitch.
Looking for some campsites? Discover our selection of local campsites and caravan parks.