Travel back in time and do some time at Inveraray Jail
Inveraray Jail in Argyll is one of Scotland's top tourist attractions and a fantastic family day out in Argyll. Visitors can step back in time and experience what life was really like in a 19th-century prison. You can explore the prison at your leisure, interact with costumed staff, sample punishments, witness early justice and generally marvel at history brought to life. There are so many reasons to visit Inveraray Jail this year. Here are ten of them.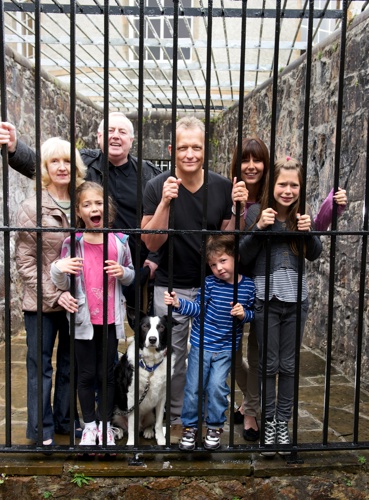 1. You get to meet the prisoners.
These inmates are actors, but their portrayals are based on real people who were locked up here during the 19th century. They'll be very happy to talk to you and tell you about life in jail. Ask them what they were convicted of, how long their sentence is and how life's treating them behind bars.
2. You can try out the punishments (if you dare!).
Get strapped onto the whipping table, take a turn on the crank wheel or test out the thumbscrews used to inflict pain in the past. Just don't get carried away.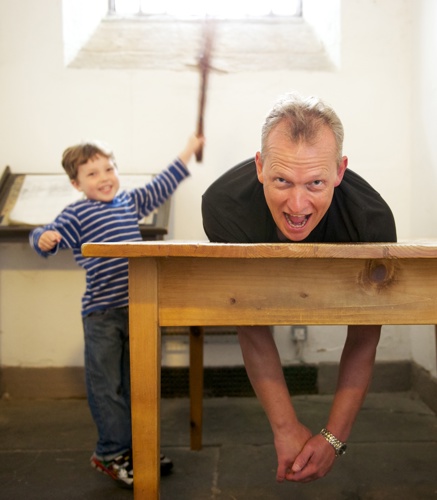 3. You can meet your ancestors.
Inveraray Jail holds details of over 4,000 prisoners who served sentences here. The prison records are remarkably intact and have now been digitised. It's possible to find out if you're related to one of the inmates by searching the prison records.
4. You get to participate in a trial.
When you enter the courthouse you may find yourself assisting in the proceedings of an actual 19th-century case based on surviving records. Take your seat alongside the witnesses and listen to extracts from trials held in this room over 150 years ago.
5. You can get locked up.
The Warder will be more than happy to put you behind bars. While you're in the cell, why not get hands-on with the prisoner conditions on the day? You can try out a hammock or a wooden bed or feel your muscles ache as you turn the crank wheel.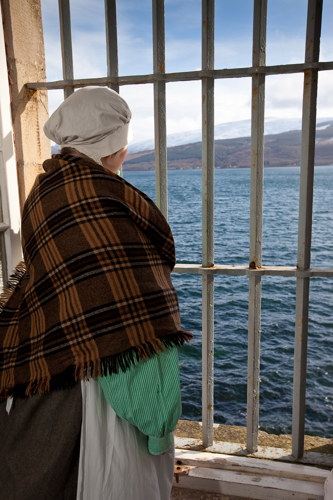 6. You'll get up close to the Black Maria.
This horse-drawn carriage, specifically made for carrying prisoners, was built in 1891. It's probably the last of its kind in the UK. It has been beautifully restored and takes pride of place in the courtyard next to the Old Jail.
7. You can try out the Airing Yards.
They were built in 1843 to enable prisoners to get fresh air and exercise. This was a time-consuming process for the Governor and the facility was demolished in 1882. However, thanks to the preservation of the original plans, it was possible to rebuild the Yards in their original location in 1991. But be warned, there's a bell on the wall to sound the alarm in case of escape.
8. You might have an eerie encounter.
It seems that some of Inveraray Jail's inmates have refused to leave! Visitors and staff alike have reported all sorts of strange sightings and paranormal activity over the years, from icy drafts to ghostly apparitions.
9. You'll learn a lot (so will the whole family).
There was an enlightened movement towards prison reform in 19th century Britain, pioneered to some extent in Scotland. Inveraray has both the Old and the New Prison – the latter built in 1848 – on the same site. You'll see how conditions improved and learn about prison reform.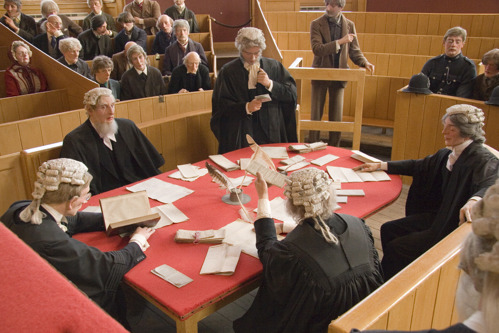 10. You'll thank your lucky stars you live in the 21st century.
Back in the 19th century, children would be locked up with hardened criminals and the insane would share cells with the sane. The audio visual guide, included in your ticket price, will tell you more.
Discover Inveraray Town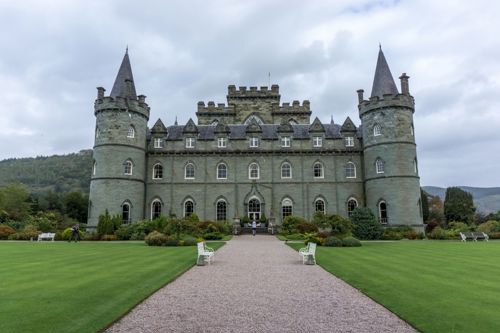 Inveraray itself is a handsome town with glorious views over Loch Fyne. There are plenty of things to see and do, from visiting Inveraray Castle to browsing the great independent shops. Try Loch Fyne Whiskies for an extensive range of single malts and Purdie's of Argyll for organic soaps and candles. What's more, the town is packed with places to eat and drink.
Whether you fancy refuelling with fish and chips, coffee and cake or a special dinner featuring Argyll's finest produce, the eateries of Inveraray will hit the spot. Ocho Inveraray is an excellent choice for sensational seafood and The George Hotel for a hearty dinner and excellent atmosphere.

Other great visitor attractions nearby include Auchindrain Township and Ardkinglas.

Find out more about things to see and do in Inveraray