Inveraray, Knapdale, Kilmartin and Crinan: where nature keeps beavering away!
The ancient coastal area encompassing Inveraray, Knapdale, Kilmartin & Crinan is brimming with natural wonders. Known as the Heart of Argyll, it offers stunning scenery, a wild and rugged coastline and hundreds of acres of fabulous forests and woodland. It's home to wonderful wildlife, including Scotland's only wild beaver population. Here are six things that nature lovers can't afford to miss!
6 Natural Wonders in the Heart of Argyll
1. The Himalayan heights of beauty at Arduaine Garden
The beautiful Arduaine Gardens near Kilmartin is a secret paradise. Lying on the southern slope of a promontory that reaches out into Loch Melfort, it's an oasis of green with a dazzling display of plants from across the globe. Warmed by the North Atlantic Drift, you'll find many exotic species and hybrids. April and May are particularly good months to see the rhododendrons and azaleas, but there's something in flower every day of the year. There are two way-marked paths and the views across the Sound of Jura to the Hebridean islands of Scarba, Luing and Jura are just stunning.
2. The wonderful woodlands at Taynish, Crinan and Achnabreac 
If you're a woodland wanderer then you're spoilt for choice in Inveraray, Knapdale, Kilmartin & Crinan. Crinan Wood, just a few minutes' walk from the Crinan Canal basin, is a magical place, full of ferns, moss, lichen and gnarled oak and birch. The peaceful oak woodland of Taynish is home to a truly amazing variety of wildlife and has some lovely trails to explore. Achnabreac, meanwhile, is an open woodland with trails, hides and prehistoric rock art. It's also home to the famous Firetower mountain bike trails. Watch out for red squirrels, red and roe deer, crossbills, tiny goldcrests and hunting sparrowhawks.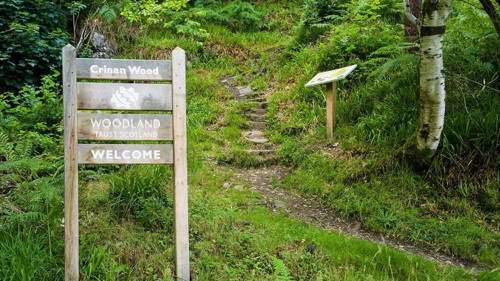 3. The calming waters of Loch Craignish
This serene sea loch lies between Oban and the Crinan Canal and opens out into the Sound of Jura. The quiet water provides safe anchorage for boats and is a great place to spot seals, otters and porpoises. Enjoy a drink at the Crinan Hotel or take a stroll along the canal path and watch the sun set over the myriad islets on the loch.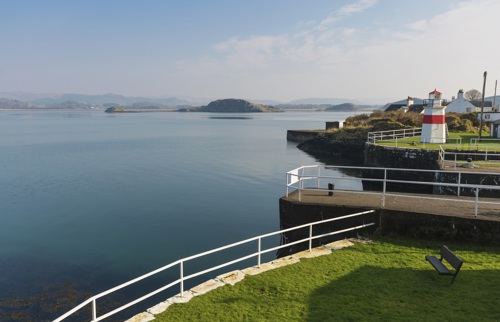 4. The mossy magic of Moine Mhor
This National Nature Reserve at the heart of Kilmartin Glen is a surviving remnant of a once much more extensive raised bog. This ancient wetland habitat is bursting with flora and fauna, from orchids to curlews. Mosses and lichen abound, as do flowers, including the bog insect-catching sundew, orchids and scarce species such as small cranberry. It's a stronghold of the marsh fritillary butterfly and is home to 11 species of dragonfly. Wildlife enthusiasts will have a field day!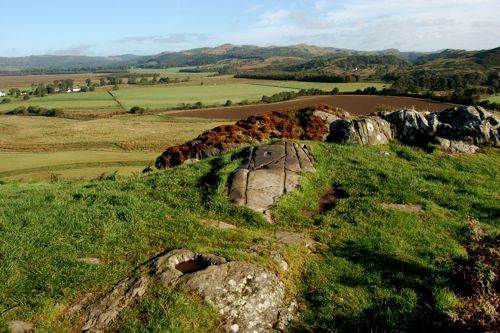 5. Beavering away at Barnluasgan
Knapdale Forest spreads from coast to coast and it's here that beavers have been reintroduced into Scotland. The first beavers were released in May 2009 as part of the Scottish Beaver Trial and quickly settled into their new surroundings. At Barnluasgan you'll find scenic trails which will allow you to see the work of this elusive creature. Time your visit right – dusk or dawn is best – and you might just spot one. If not, there's plenty of evidence of beaver activity to look out for.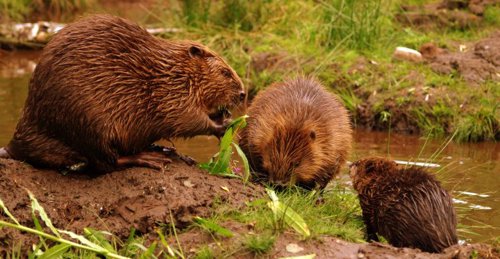 6. The historic wonders of  Kilmartin Glen
It's not just natural wonders that you'll find in Inveraray, Knapdale, Kilmartin & Crinan. This area is renowned for its historic wonders too. Kilmartin Glen is one of Scotland's richest prehistoric landscapes, with over 350 ancient monuments, including cairns, standing stones and stones circles. Visit the Kilmartin Glen Museum to learn more about this fascinating part of Scottish history.