7 walks to discover in Argyll forest's this winter
The woodlands of Argyll & the Isles are fabulous places to explore, with forest trails leading to thundering waterfalls, glorious viewpoints and archaeological features. And as the temperature dips, these forests are transformed into winter wonderlands, with autumnal hues making way for stunning frosty landscapes that sparkle in the clear winter light.
Discover Argyll's Forests & Woodlands
Is the cabin fever slowly setting in? Grab your boots, wrap up warm and take a stroll in one of these wonderful Argyll woodlands. There's plenty of woodland wildlife to spot in the woods, from red squirrels to soaring eagles. Look out for animal tracks in the snow (or mud!). 
Puck's Glen
You'll find Puck's Glen just outside Dunoon on the Cowal peninsula. It's a magical woodland world, with towering Douglas firs and tumbling waterfalls, which look particularly dramatic at this time of year. There are two trails: one winds through a rocky gorge; the other takes a longer route to great viewpoints over the winter landscape. A forest road also connects with Kilmun Arboretum in the south and Loch Eck in the north (these routes are not waymarked and you will need an OS map to follow them). All these places are part of the Argyll Forest Park, which has eight more fabulous forests to discover this winter! After your walk in Puck's Glen, head over to Benmore Café to warm up with some hot chocolate.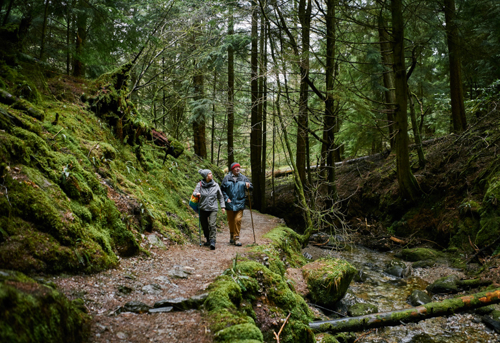 Ardkinglas Woodland Gardens
Ardkinglas Woodland Gardens sits at the head of Loch Fyne in Cairndow surrounded by hills. This fabulous woodland garden with its glorious mountainside setting is a great place to walk and explore in winter. It's open all year round, with a huge collection of trees and shrubs including the "mightiest conifer in Europe", a magnificent Silver Fir. Admission is by donation and dogs on leads are welcome. The woodland gardens are also home to The Gruffalo Trail. There are plenty of options for post-walk refreshments, including Loch Fyne Oyster Bar, Fyne Ales, and Cairndow Inn.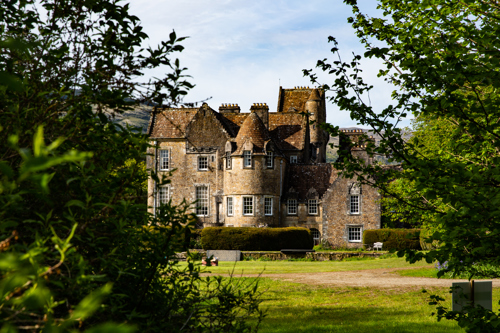 Bute Community Forest
Located on the north end of Bute, near to the Colintraive-Rhubodach ferry terminal, Bute Community Forest is a great destination for a day trip form Glasgow. If nature is your thing then you can see a whole variety of plants, animals, insects, fungi and protected bird species or if you're more into your history you can visit archaeological sites or the WWII decoy village bunker. You can wander anywhere in the forest and make your own discoveries or follow the waymarked paths to see some of our favourite spots.
Want to truly get away from it all? Spend in awaken dat their off-the -grid huts to immerse yourself in the forest sounds at night.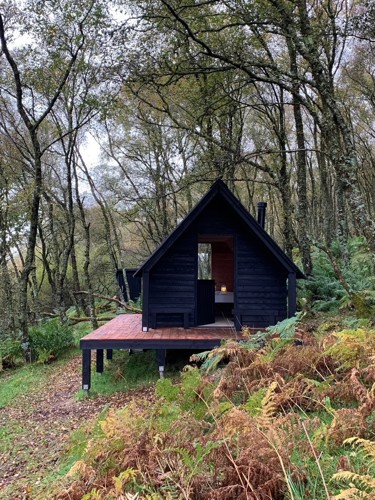 Knapdale
Barnluasgan in Knapdale Forest is a lovely spot, offering a mix of easy walking trails, a cycling trail, peaceful lochs and wonderful wildlife. The highlight has to be the resident beavers. As the evenings and nights get colder and the days shorter, there are minimal chances of seeing the beavers out and about, but there are still plenty of feeding signs around the loch edges to be seen. You may be lucky enough to spot the beavers building up food caches of branches which they store underwater in winter. The Beaver Detective Trail, a two-hour (three-mile) circular walk follows the natural terrain around the Dubh Loch and Loch Collie Bharr.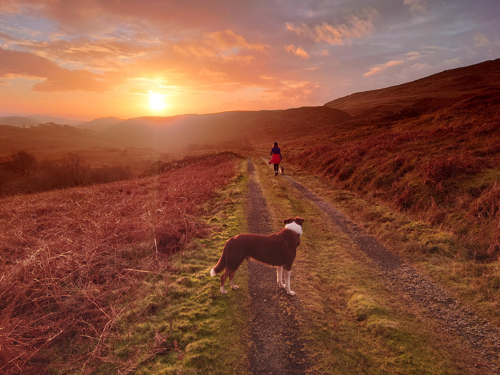 Taynish National Nature Reserve
Taynish National Nature Reserve is just south of Tayviallach. It's one of the largest remaining oak forests in Britain. The woodland, grassland, heath, saltmarsh and shoreline are home to an incredible variety of wildlife – look out for whooper swans and great northern divers during the winter months. Right now the wood can almost look 'frosted' with the pale grey green of the old man's beard lichen and is dotted with bright red holly berries. Explore the woodlands on the Woodland Trail, a mostly level and well-surfaced route. If you are feeling more energetic, the Barr Mor Trail is strenuous with some steep climbs, but it gives you a great view from the top.
Glenan Wood in Cowal
Glenan Wood is a beautiful oak woodland just next to the CalMac ferry terminal at Portavadie on the Cowal Pennisula. The unique habitat is rich in flora and fauna, and rare lichens, moss, ferns and wild flowers thrive among the gnarled broadleaf trees, rocky outcrops and coastline. The woodland has a rich heritage too. Glenan Village is a deserted settlement deep in the wood with eight to nine ruined houses made of local stone. Winter is the best time of year to visit the settlement, as the bracken is down and the buildings can be clearly see. Portavadie is the perfect place for post-walk drinks and snacks – muddy boots are welcome.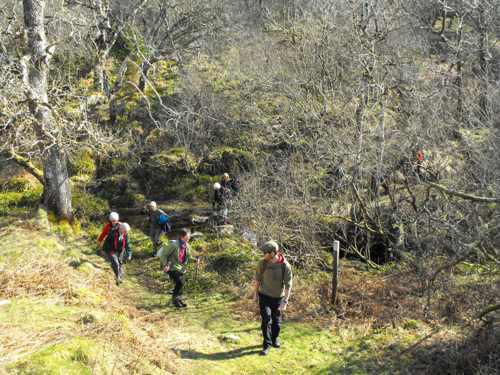 Glen Nant
Glen Nant, one of Scotland's National Nature Reserves, is another fine example of Atlantic oakwood and a lovely place for a winter walk. This rich woodland of native trees blankets the slopes of Glen Nant near Taynuilt. Wander through this peaceful forest and admire the lichens and liverworts that are more easily seen when the leaves have fallen from the trees. Glen Nant has a fascinating history and played a key role in the development of charcoal-fuelled iron making.
Duchess Wood
Set within the greenbelt of Helensburgh, Duchess Wood is a rich and diverse woodland with a variety of different plant and animal species. With a network of paths and bridges, this is a lovely place to visit and enjoy a winter woodland stroll. Helensburgh is a fabulous town to explore. Don't miss Hill House, Charles Rennie Mackintosh's finest domestic creation.
Why not try foraging in Argyll?
Take a mindful wander through the countryside and meet the plants that nourished and sustained our ancestors. Join Vicky from the Little Foragers Kitchen on one of her foraging walks to learn more about the nature surrounding you.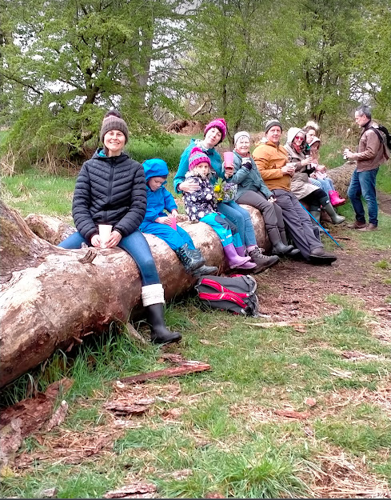 Find out more about nature & wildlife in Argyll & The Isles.