The best places to Eat & Drink at the Crinan Canal
The Crinan Canal is described as the most beautiful shortcut in Britain and the opportunities for exploring this 200-year-old waterway are many and varied. But whether you walk, cycle, paddle or sail your way along its length, you're bound to work up an appetite sooner or later. Here are some places that will put paid to those hunger pangs and set you up for the rest of your journey.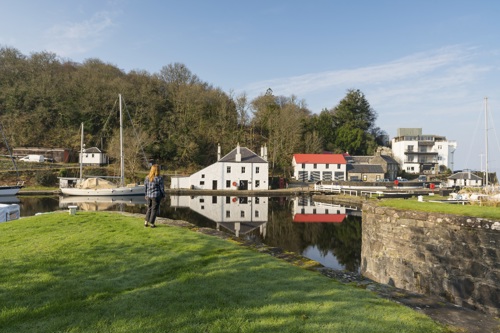 Crinan Hotel
Starting at the canal's northern end, the Crinan Hotel offers a range of dining options to suit all tastes and pockets from light snacks to quality gastro pub grub to something even more special. The hotel's Westward Restaurant offers a five-course menu with the benefit of sunset views. The bistro-style Seafood Bar has an à la carte menu that's perfect for lunch or dinner, with the added bonus that al fresco dining is available on fine days. It was voted No 1 Gastro Pub in Scotland by The Independent.
The Crinan Coffee Shop
The Crinan Coffee Shop, just a few yards away from the hotel, is a favourite haunt of many day visitors to Crinan. Part of the hotel, it offers a great range of fresh home baking and light lunches.
The Cairnbaan Hotel
A little further south the Cairnbaan Hotel is as old as the canal itself. This is no coincidence, however, as it was built to serve the needs of travellers on the waterway. With the menu's meat, game and seafood all sourced locally, the owners wonder why there's such a fuss about local, seasonal produce – for them there is simply no other way! Be it haddock from Tarbert, Cheddar cheese from Mull, venison from the forests of Argyll, wherever possible your ingredients will have been sourced locally.
The Smiddy Bistro
Further south, Lochgilphead is just a short walk from the canal path and there are a number of great places to eat here. The Smiddy Bistro has a mouth-watering menu that includes the likes of grilled seabass with a barley risotto and breast of duck with whisky marmalade gravy. If it's fish 'n' chips that tickles your fancy the Argyll Café should hit the spot. Café 35 is a great place to pop in and grab a quick bite and a coffee. The Square Peg is a sandwich, toy and gift shop. From its Sandwich Bar you can get home-baking, hot and cold rolls and organic, Rainforest Alliance approved coffee.
Ardrishaig
At the southern end of the canal is Ardrishaig where you'll find a choice of eateries. The Yot Spot is a unique, crowd-funded business catering, as the name suggests, for the sailing community. The Saloon restaurant offers a full menu at lunch and dinner times, including such classics as bouillabaisse, smoked haddock with mash, and sirloin steak with peppercorn sauce. There's also a takeaway counter, The Galley, where you can treat yourself to a Canal Hamper.

The Grey Gull Hotel which backs onto the Crinan Canal at Ardrishaig has a restaurant which offers an à la carte menu typically containing dishes such as caramelised duck breast, supreme of salmon and sirloin of beef. Located just a couple of minutes' walk from Lock 4 on the canal, it could hardly be handier! A good place for a pit stop at the end – or start! – of your Crinan Canal odyssey.
Adfern & beyond
Close to Crinan, Lucy's Adfern is a must stop for breakfast or lunch, offering delicious homemade food and baked goods, including cakes and sourdough loaves. After a long day of exploring the Loch Fyne region, make sure to visit Starfish Restaurant for some fresh seafood, best enjoyed with one of Fyne Ales's local brews!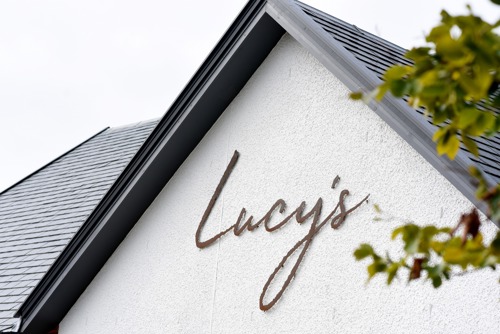 Discover Crinan: Places to Stay
Close to Crinan and Kilmarting Glen, you'll find a 'home away from home' Ederline Estate, a working hill farm covering around 13'000 acres of stunning scenery. Achnashelloch Holiday Cottages & Farm Shop is another fantastic spot close by. Located in an ancient and secluded settlement dating back to 1479, the Stable Cottage sits on the edge of Loch Fyne and is the perfect cosy, romantic getaway.
On a budget? Conveniently located between Mid-Argyll and Kintyre, Argyll Backpackers is an amazing purpose-built hostel with stunning views across Loch Fyne.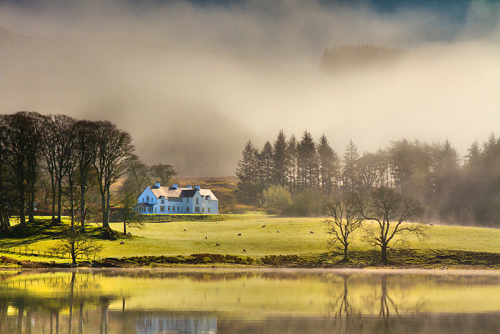 Ederline Estate is a stunning accommodation in the Heart of Argyll.
Find out more about things to see and do in the Heart of Argyll.