Discover the Inner Hebrides
The Hebridean Island of Mull has so much to offer, from stunning scenery to wonderful walking. But to make the most of Mull you need to take to the water. Enjoy spectacular views from the sea, visit neighbouring islands and get up close and personal with a host of wildlife, including dolphins, seals, whales and sea eagles. Ferries run from Mull to a number of islands and local operators offer specialised boat trips, from wildlife sea safaris to island adventures. Here are the Mull boat trips that should be top of your list!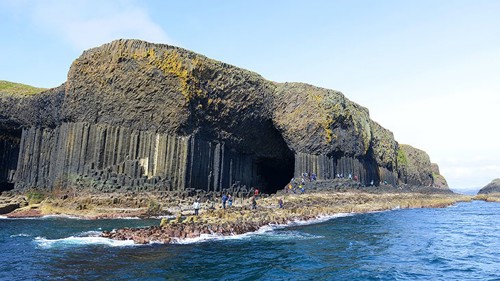 Isle of Iona
Iona sits less than a mile off the southwestern-most tip of Mull. Catch the CalMac passenger-only ferry from Fionnphort on Mull and in ten minutes you'll land on this beautiful Hebridean island. Alternatively, join one of West Coast Tours to the island if you prefer a guided trip. Iona is only 1.5 miles wide by 3 miles long, so it's small enough to explore on foot or by bike.
Discover secluded beaches, wildflowers and ancient sites. Iona Abbey is one of Scotland's most historic and sacred sites and is just a short walk from the ferry. The abbey was founded by St Columba and became the heart of the early Scottish church. A restored 13th-century medieval abbey, founded by Benedictine monks, now stands on the site of Columba's original building.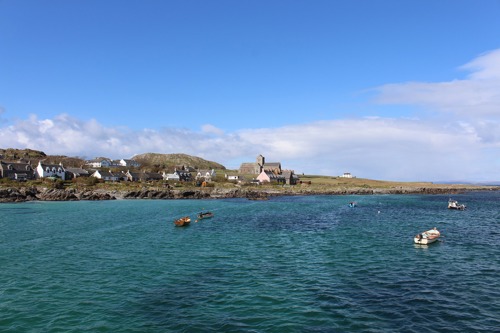 Isle of Ulva
Another great ferry journey is to Ulva, a tiny island that sits just off the west coast of Mull. The ferry runs on demand – you summon it by uncovering the red panel at the ferry station – and the journey only takes a couple of minutes. You can travel to Ulva by public transport from Craignure on the Ulva Ferry Community Bus, run by volunteers, taking in the dramatic scenery of the west coast of Mull.
The Isle of Staffa
A boat trip to Staffa, an uninhabited island near Mull, is an unforgettable experience. It's a 45-minute journey and you'll get the chance to see wildlife galore along the way. Staffa is best known for its basalt columns and spectacular sea caves. The most famous of these is Fingal's Cave, immortalised by Mendelssohn in his Hebrides Overture. Look out for the borehole at Gunna Mor which creates a dramatic thunderous noise when waves strike the cliff below. You can extend your trip to the Treshnish Isles, where you can get up close and personal with puffins on Lunga. A number of boat operators on Mull offer trips to Staffa, including West Coast Tours.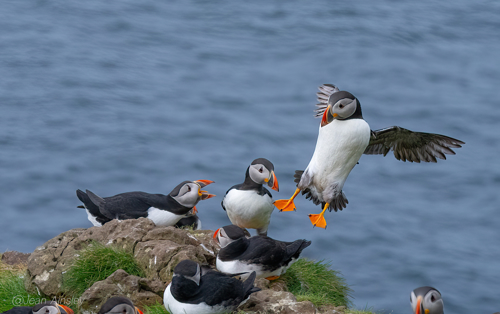 Hebridean Whale Trail
The Hebridean Whale Trail around the Atlantic waters around Mull offers brilliant whale-watching opportunities. The most common whale seen around here is the minke whale, but there are occasional sightings of the humpback whale, fin whale and orca. Your best chance of spotting these spectacular creatures is to join a boat trip dedicated to whale watching, such as Sealife Adventures Wildlife Tours.
This area is also known as a basking shark hot spot. Basking Shark Scotland offers basking shark boat trips with the chance to get in the water and swim and snorkel alongside these gentle giants. Tours run from May to September, with June, July and August being the peak season for shark spotting.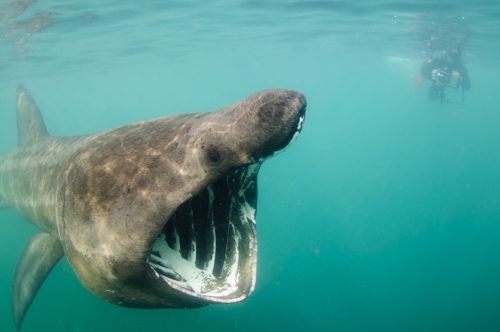 Sea Eagles
Mull is famed for its eagles. Spotting a white-tailed eagle, also called the sea eagle, is considered by many to be the highlight of a trip to Mull. Weighing up to 15lb and with an eight-foot wing span, it's the UK's largest bird of prey. From the land, you can watch the birds sitting in their nests or soaring high above, but from a boat, you can really see them in action. Mull Charters, which operates from the Ulva ferry on the west coast of Mull, has designed a trip that will get you close up without disturbing these magnificent creatures. They can be seen swooping down to pluck fish from the surface of the sea as near as 25ft from the boat.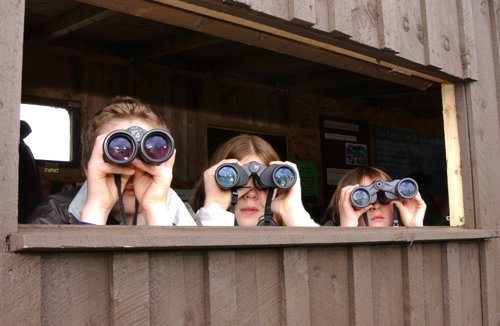 Eagle spotting on Mull can be an activity for the whole family!
Whilst on Mull: Places to Eat & Stay
The Isle of Mull has a fantastic variety of places to eat, drink and stay. The Ninth Wave Restuarant should be on the list of every foodie. The desitnation restaurant's approach is based on seasonality, using the croft's own home-grown produce, fresh-caught seafood and organic meats from the island. If you're looking for a sweet treat, make sure to drop by the Little Bespoke Bakery on your way to Tobermory.
For a unique place to stay, head to Treshnish Cottages located in the beautiful Haunn region of the island. Whether you'd like to stay at a cottage close to the farmhouse or in the more remote Shepherd's Hut, the peace and quiet at Treshnish will leave you feeling relaxed and recharged.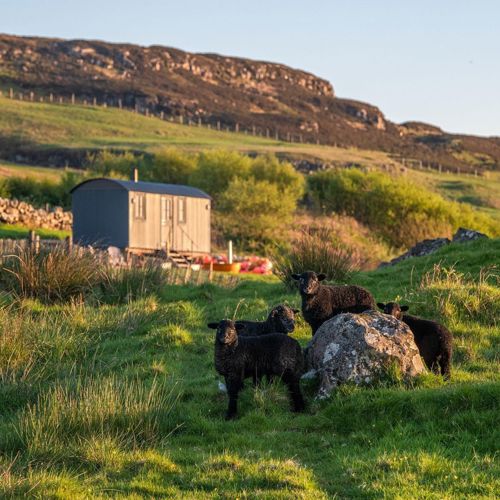 If you're in need of some sustenance after a day's walking, check out the Mull and Iona Food Trail for great places to eat great local produce.