Visit Oban - Your Ultimate Scotland Staycation
If I'd to pin every visit I've made to Oban on a map there wouldn't be any map left. For years I whizzed through this west coast town hopping on a boat to the isles, or on a day trip from somewhere nearby. What a mistake! I've learned the more time you spend in Oban the more you appreciate this west coast charmer. Oban really offers the ultimate Argyll staycation, an oasis where you can savour fresh seafood al fresco while you watch an otter frolicking in the gloaming and raise a dram of local whisky in salute to life.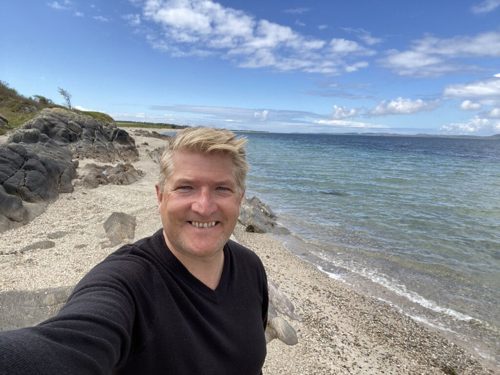 Discover Oban - Things To See & Do
It was the ferries that first drew me to Oban and the sheltered waters of Oban Bay that brought the first mariners here. The setting really is sublime, reclining around a vast natural harbour, protected by the sinewy velvet barrier island of Kerrara offshore. Hills sweep all around and in the distance soar the mountains of Mull. It's hard to think of a town with a better setting in Scotland.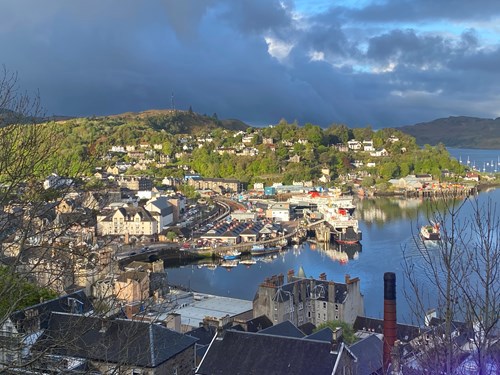 The Seafood Capital of Scotland
Oban is not just views over substance, though, as you realise the second you avoid the temptation to hop on a ferry. Literally, the same second as right on the pier is the famous seafood shack run by the mercurial John Ogden and his son Tony. I say mercurial as for years they have been siphoning fresh shellfish from the boats that would normally be bound for the fine dining tables of London and Paris. They dish out free taster mussels to passers-by, but it's the heaving seafood platters I always opt for. They're heaving with crab, lobster, prawns and langoustines.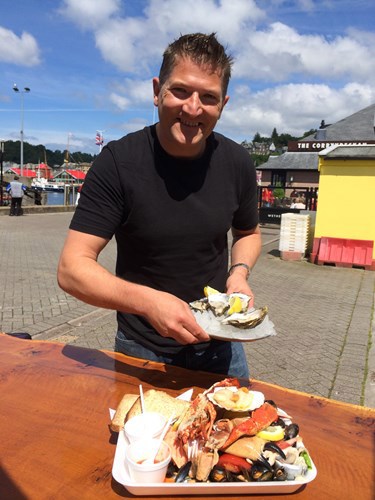 Oban styles itself as the 'Seafood Capital of Scotland' and it really is. There are a swathe of superb chippies to snare your fish suppers at. You can dine in at some, though a quintessential Oban experience for me is fish and chips on a bench overlooking the bay with gulls squawking overhead. On the restaurant front I'm a fan of The Waterfront Fishouse Restaurant, with its langoustines from 'Gordon the Prawn'. The boys from the Taynuilt Inn have moved west and set up the Michelin-listed Etive. Chef patron John McNulty works wonders with Argyll's world-class local produce in the kitchen, while David Lapsley curates one of the most impressive wine lists in Argyll.
Oban Accommodation
The Oban Bay Hotel has just been massively revamped with the swish new Grill Room. Their seafood platter is immense and they offer superb steaks too. The hotel is equally impressive. I stayed this spring and loved watching out for otters in the early mornings from my room's huge windows. I've not stayed yet, but I've also heard good things about the Perle Oban Hotel and Spa, a reborn old dame right on the water. I also rate The Ranald, a boutique bolthole a little back from the waterfront. There are more accommodation options in Oban than ever.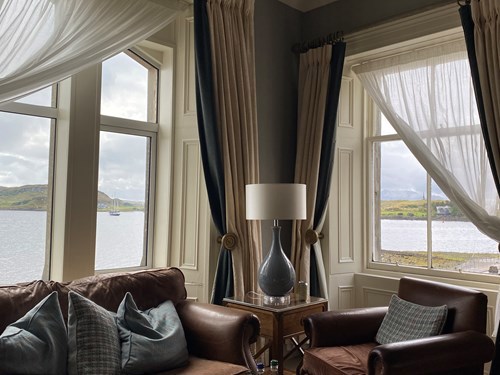 Relax with idyllic scenery
Spending time in Oban now is now a much more relaxed experience. Unlike many towns, real thought has gone into traffic management so there are one way roads and pedestrianised areas. At the north end of the centre they've widened the pavement area, landscaped and put in places to sit. I love perching here with a cuppa peering out at the shore looking for seals and otters.
Working off a few pounds of indulgence is easy too. You can just stroll along the waterfront. An even greater joy for me lies uphill. Gain a wee bit of height in Oban and it's like watching a movie as a panorama of the isles and hills unfolds. The most famous walk is up to McCaig's Folly, Oban's Colosseum. It's a lovely green spot you can peer down from with an info board to help you work out the wonder you are viewing.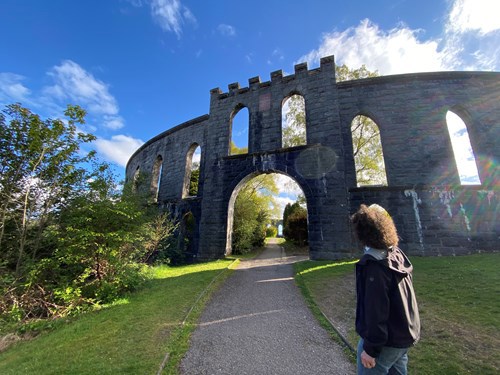 My favourite wee hill is Pulpit Hill. I can see why a preacher would choose a spot where the ferries look like bath tub toys below. It's a very peaceful spot peering out over the bustling town. The walk out to Dunollie Castle is fun too and an evocative spot where you can imagine the local soldiers keeping watch for marauding Vikings longships.
Back in town if you're thirsty I'd head for the Oban Distillery. This is one of Scotland's rare town whisky distilleries, plonked right in the centre. I thoroughly recommend taking a tour as every distillery does things a little differently. A tasting of their fine single malts is, of course, a must. Check out their well-stocked shop too for a rare whisky or even a distillery-only expression that will transport you straight back to Oban when you gaze fondly back from your sofa.
Further afield
I recommend using Oban as a base too for exploring the area. Ben Cruachan awaits a short drive east, the 'Hollow Mountain' sports impressive hydroelectric works. You can learn all about its pioneering and pivotal role at the excellent visitor centre. Don't miss taking a bus ride right into the mountain itself to see a huge operation that feels like being in a Bond movie. You can also take the train from Oban to Taynuilt, a jumping off point for Bonawe Historic Iron Furnace.  Or head further along to Lochawe to visit the quirky St Conans Kirk and refuel at the Ben Cruachan Inn. Look out too for the new 'Highland Explorer' Adventure Carriage now on the Oban line (the first in the UK), which will really open up Argyll to cyclists (it can take 20 bikes). It will help link Oban to other opportunities on the 234-mile Caledonia Way, over to the islands, around Loch Awe and down to Kilmartin Glen.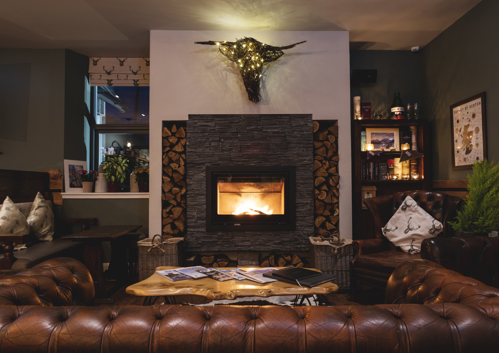 Never a place to rest on its laurels, Oban gets better every time I go and there is always something new. The glorious new pontoons at the North Pier buzz with small cruise ships coming and going with their beaming passengers from the isles. They are great for photos with the ship silhouettes at Oban's famous sunrises and sunsets. Another new arrival is The View, which lives up to its billing with sweeping views of Oban Bay and an outdoor terrace. It's a lively music venue too with concerts and ceilidh nights, fuelled with local Argyll produce, whisky, gin and ales. There is a now a new take on fish and chips at the Fish Box and Taco Bay near the North Pier. Swirl in new offerings from Highland Fold ice cream (from north Argyll) and Hinba Coffee Roasters and there is plenty going on in booming Oban.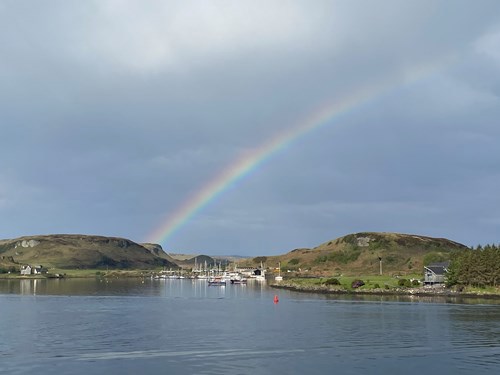 More than a transport hub
I said Oban deserves to be much, much more than just being a hopping off point for the ferry. I'm sticking by that, but I thoroughly recommend you take a ferry ride while you're here. I always make time if I'm in town for more than a few days to hop over to Craignure and then straight back. In just a couple of hours you can taste the romance of cruising to the Hebrides and look out for dolphins and even whales. And you sail in the knowledge you'll be skipping back to Oban for the night. So next time you're looking for a holiday remember Oban isn't just a transport hub or a great day trip. It gets my vote for a spot on west coast staycation. Enjoy that dram with your seafood watching the otters. Slàinte!