Argyll's Secret Coast is rich in rare and wonderful wildlife. You've a good chance of seeing many of Scotland's iconic wild animals, including red squirrel, red deer, harbour seal, otters and golden eagles.
Be wowed by wildlife on Argyll's Secret Coast
From bellowing stags and migrating geese in autumn to shoals of mackerel and even basking sharks in the summer, whatever time of the year you visit, Argyll's Secret Coast is a great place for spotting wildlife. Here are a few spots where you've got the best chances to spot one of our locals.
Woodlands
Argyll's Secret Coast has some of the finest remaining Atlantic oak woods in the country. Once forming a complete fringe down the west coast of Scotland, these oak woods can now only be found in fragmented patches. They're a rich habitat for flora and fauna. Bluebells, wood anemone, primroses and other species form a colourful spring display, and deer, badgers, red squirrels and pine martens make their homes here.

Glenan Wood near Portavadie is a lovely example, and easily accessible as there is a well-marked path running through it. Kilfinan Community Forest and Caladh Estate are your best bet for spotting red squirrels.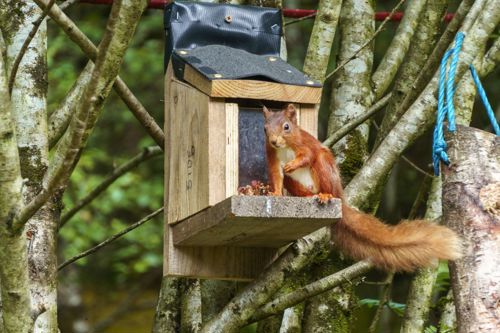 Coastline and water
Walk around the coast and you'll see a huge variety of seabirds, from diving gannets to noisy oystercatchers. You might also spot seals, porpoises and even the occasional whale or basking shark. Seals and dolphins often follow the Tarbert/Portavadie CalMac ferry and there's a seal colony around the coast near Crispie. You'll often see seals basking on the rocks along Carry Point, swimming in the Kyles and popping up in bays. There are colonies on Ardlamont Point, Inchmarnock and the Burnt Isles. If you're lucky you might even spot an otter. Dawn and dusk are your best bet to see these shy creatures. You can see them right along the shoreline of Argyll's Secret Coast, including near Tighnabruaich Pier.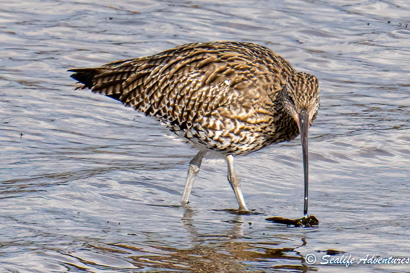 Credit: Jean Ainsley / Sealife Adventures
Head on a boat trip
Another great way to see the area's sealife is to go on a boat trip. Join Wreckspedition on one of their exciting Powerboat Tours and discover the Clyde's most amazing landmarks and beautiful islands. All tours are tailored to your bucket list and skipper Jason is happy to take you to all the local wildlife spots. Or how about going on a longer trip with Beagle Holidays ?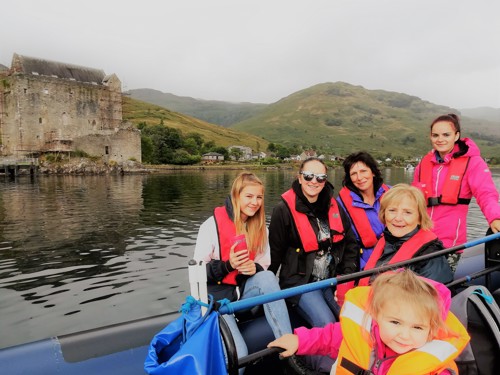 Image Credit: Wreckspedition
Hills
Red Deer are Britain's largest land animals, and the fourth biggest deer species in the world. During the rutting season (late September to early November) the hills of Argyll's Secret Coast come alive to the sound of the stags bellowing. They're competing for access to the hinds – the female red deer – by engaging in elaborate displays of dominance. It's an amazingly atmospheric sound. And it's up in the hills where you have the best chance of spotting a golden eagle soaring high in the sky. Look for fairly rectangular-shaped wings held in a shallow 'V' shape, with finger-like ends to the outermost feathers.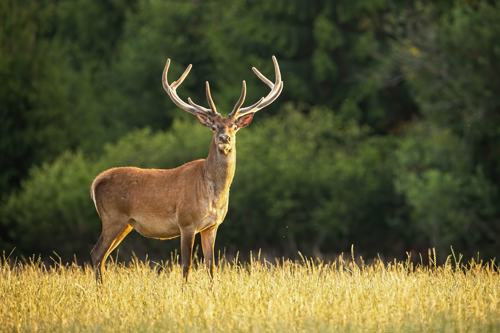 The great thing about Argyll's Secret Coast is that you don't need to go far to spot some great wildlife. You might spot seals as you're walking along the shore near the Kames Hotel, porpoises in the Kyles or gannets diving in the sea in front of the Oystercatcher at Otter Ferry.