Discover Oban - The Gateway to the Isles
The bustling port of Oban, the unofficial capital of the West Highlands and 'Gateway to the Isles', is a wonderful place to spend a few days. It's full of life, with ferries to the Hebrides coming and going and streets packed with shops, cafés and restaurants. It's also the place to discover great whisky and have a dram good time. Home to the historic Oban Distillery, as well as numerous convivial whisky bars and shops, every whisky lover should visit Oban.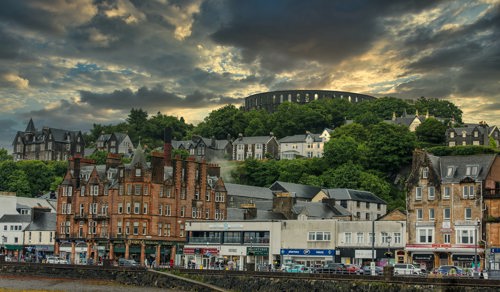 Oban Distillery
Your first port of call should be Oban Distillery. Sitting at the heart of the town overlooking Oban Bay, it's both one of the oldest distilleries in Scotland and one of the smallest with just two pot stills. Originally established in 1794, it underwent a refurbishment in the 1890s and there has been little change to the buildings since then. Take a guided tour to discover the ancient craft of whisky production. You'll learn about the processes that shape the unique taste of Oban malts and even get the chance to sample an Oban malt direct from the cask. And if you fancy trying a few more drams, Oban Distillery has its tasting bar where they also do very good whisky cocktails! Visitors receive a complimentary gift on completion of the tour - a whisky glass in which you can enjoy Oban malt at home. There's also a gift shop and an exhibition. Tours run regularly throughout the day but do call to check availability.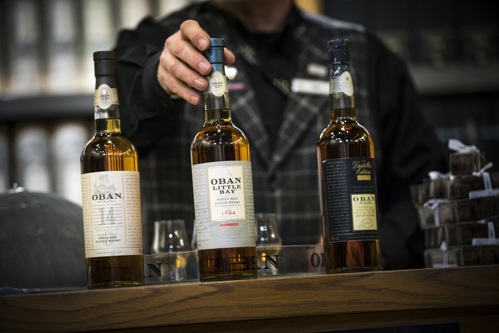 Best Oban whisky bars
Oban is a vibrant place, with bars galore. If you want to savour a dram or two of whisky in a local bar, then you're spoilt for choice in Oban. Pull up a bar stool and enjoy a single malt served with a big slice of west coast bonhomie.

For a friendly vibe and over 100 malt whiskies, make your way to Markie Dans. This pub is attached to Corran House Hostel at the centre of Oban and is popular with locals and visitors alike.
You can enjoy a whisky tasting at The View Oban, where you can also enjoy ceilidh nights and great live music up to 2 am all year round. The lively spot is also host to the annual West Coast Whisky Feis.
For a traditional Scottish pub experience, you can't beat the Oban Inn. It first opened in 1790 and has always been one of the most iconic and characterful pubs in the town. Enjoy a whisky as you admire the old photographs and maritime artefacts that adorn the walls, as well as the stained glass panels acquired from an Irish monastery.
The Lorne Bar is another fantastic traditional pub at the heart of Oban, as is the Tartan Tavern, a small and friendly pub on Albany Terrace.

There are some cracking whisky bars within striking distance of Oban. It's well worth making the trip north to the Old Inn at Portnacroish, Appin. With a roaring fire and exposed stone floors, this recently restored historic inn is a wonderfully atmospheric place to enjoy a single malt. Head out to the small beer garden patio for stunning views of Castle Stalker. The Glue Pot at Connel is another traditional pub that should be on any whisky lover's list. This 18th-century pub is full of character and serves up a fine selection of whiskies alongside some mouthwatering food. It was originally the ferry house for the Connel Ferry which departed in front of the hotel where you can still see the old slip today.
And finally, make sure you visit the Barn Bar in Lerags Glen near Oban. This award-winning rustic bar and restaurant in a converted cattle byre have bags of charm. This is the local pub for the glen and there are always interesting characters to talk to at the bar. There's regular live music too.
Whisky Bars outside of Oban
A little further afield you'll find the cosy pub Creagan Inn. The contemporary Scottish pub by Loch Creran in the village of Appin, serves honest pub food to suit all tastes. It also has a fantastic whisky bar with a wide varity of local Scottish whiskies, gin and more. So, grab a seat on the outdoor terrace, pour yourself a wee dram and take in the stunning views over Loch Creran.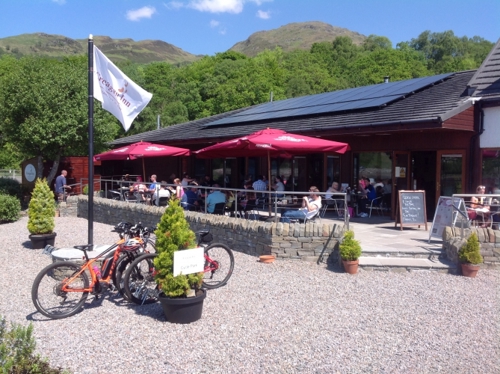 Whisky shops
For expert advice and a huge range of single malts, drop into Oban Whisky & Fine Wines Shop on Stafford Street at the centre of Oban. There's something for the whisky lover, connoisseur or collector alike. You'll find rare and collectable whiskies, as well as single malts from most of the Scottish distilleries. The owners are passionate about whisky, to say the least, and will be more than happy to give you some tips and introduce you to the smaller, less well-known distilleries. For non-whisky fans, the shop stocks great local gins, wines and real ales.
Tobermory Distillery
If you'd like to explore further and discover more of Argyll's whiskies, then you're ideally placed in Oban. Catch the ferry to the island of Mull for the day to discover Tobermory Distillery. Established in 1798, Tobermory has an old-world charm. The distillery is unique in that it produces two very distinctly different malt whiskies: the lightly peated Tobermory and the more robustly peated Ledaig.
Places to Stay in Oban
Looking for a place to stay in Oban? The bustling town has many accommodations that cater to everyone's preferences. Here are some of our top recommendations for places to stay in and around Oban: