15 of the best Scottish whiskies to try in Argyll & the Isles
With incredible scenery, fascinating attractions and fabulous places to stay, eat and drink, Argyll & The Isles has all the ingredients for the perfect holiday. It's also whisky-lover heaven, with 14 world-class distilleries dotting what's known as the 'whisky coast'. So, whether you're touring Argyll in whistle-stop or more leisurely fashion, make sure you discover the region's whiskies en route.
Discover Scotland's Whisky Coast
Many of the distilleries are based on islands, so you've got the perfect excuse to go island hopping – an essential part of any Argyll touring experience! Nothing beats sampling the product in the historic distilleries themselves, and most offer guided tours ending with a large dram.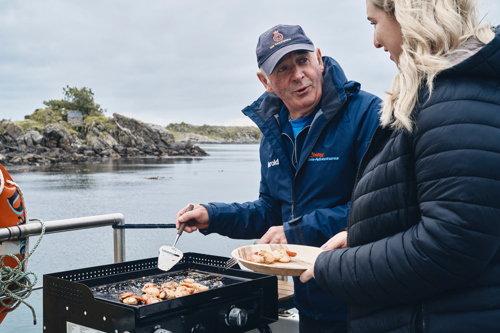 Islay & Jura
Islay is home of the peaty malt. This beautiful Hebridean island has no less than eight distilleries (together with one on Jura), many of them in stunning locations. Ardbeg, Laphroaig, and Lagavulin are clustered together on the rugged southern shore of Islay and are renowned for their peaty whiskies. A great way to visit all three of these distilleries is to follow the Three Distilleries Pathway, which runs for 5.5km.
Ardbeg Whisky
Ardbeg claims to produce the peatiest whisky in Islay. Try a dram or two in the excellent visitor centre and grab some food in Ardbeg's Old Kiln Café.
Lagavulin Whisky
Lagavulin sits in the beautiful bay of Lagavulin near the ruins of Dunyveg Castle. Find out more about the distillery's history and processes and sample a few drams by taking a tour.
Laphroaig Whisky
Laphroaig has a fascinating history. For nearly 200 years a small team of dedicated islanders have worked here to create what is considered by some to be the most distinctive single malt in the world. There's a visitor centre with a museum, lounge bar and shop.
a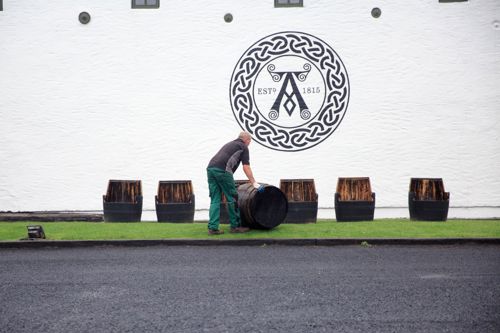 Bowmore Whisky
Bowmore is one of Scotland's oldest whisky distilleries. It's a great place to see traditional whisky-making from the malting of the barley to the peat-fired kilns.
Kilchoman Whisky
Kilchoman, which opened in 2005, is Scotland's newest whisky distillery. There's a visitor centre and shop, as well as a lovely café. The distillery is near the beautiful sandy Machir Bay, which is well worth a detour.
Bruichladdich Whisky
Bruichladdich sits on the shore of Loch Lindal. The distillery was brought back from semi-dereliction in 2001. Whisky here is made the old-fashioned way, using the artisanal skills of people and much of the old machinery that had been installed when the distillery was built back in 1881.
Caol Ila Whisky
Caol Ila, Gaelic for 'Sound of Islay', sits on the east coast of Islay looking out across the fast-flowing waters to Jura. A visit to this distillery allows you to see large-scale whisky production.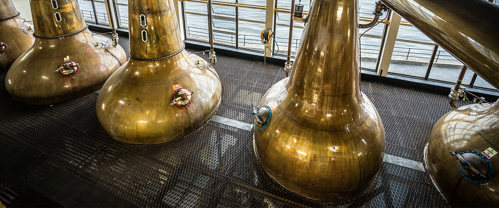 Bunnahabhain Whisky
Further north is Bunnahabhain. It's a glorious location and the drive towards Bunnahabhain from Port Askaig along the winding road is simply stunning, with wonderful views of Jura and the sound of Islay.
Ardnahoe Whisky
Opening in May 2018, Ardnahoe will be the ninth distillery on Islay. It will distill a classic peated style of Islay malt, using the finest barley and water from the depths of Loch Ardnahoe itself. The distillery is situated on Islay's northeast coast, equidistant between Bunnahabhain and Caol Ila distilleries.
Isle of Jura Distillery
Catch a ferry from Port Askaig to Feolin on Jura to visit the Isle of Jura Distillery The crossing takes just 10 minutes and you'll be treated to great views of the Paps of Jura! This distillery first opened in 1810 but was revitalised in the 1960s. Today the distillery produces a wide range of unique malts and you can enjoy a tour and tasting session.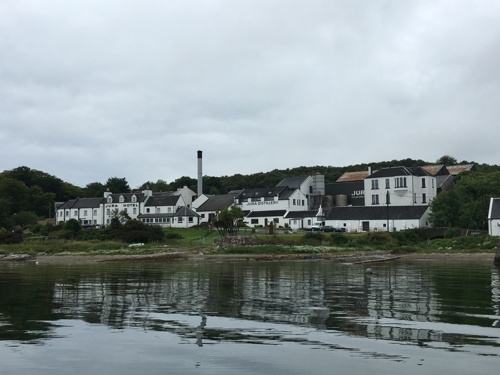 Places to Stay on Islay
There's a good supply and variety of accommodation on Islay all year round from bed and breakfasts to hotels to self-catering options. Some of our top recommendations would be:
Oban & Mull
Oban Distillery
The Victorian resort of Oban is home to Oban Distillery, which sits at the heart of the town overlooking Oban Bay. Guided distillery tours run regularly throughout the year, and there's a well-stocked tasting bar and gift shop. Oban is known as 'Scotland's Seafood Capital', so make sure you check out some of the seafood restaurants when you're in town.
Tobermory Distillery
Hop off the ferry from Oban to Mull to visit Tobermory Distillery. Established in 1798, it's one of the oldest commercial distilleries in Scotland and is packed with old-world charm. The distillery produces two very distinctly different malt whiskies: the lightly peated Tobermory and the more robustly peated Ledaig. Tobermory is a lovely fishing port with brightly-painted houses clustered around a sheltered bay. There are a number of cosy bars and hotels where you can sample a dram or two by the fire.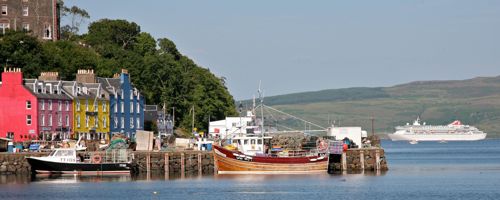 Places to Stay in or Around Oban
Oban is a bustling town with a variety of accommodations. Here are some of our top recommendations for places to stay in and around Oban:
Kintyre
Springbank Distillery
Campbeltown, Kintyre's major town, once had 34 distilleries, but today just three are left to maintain this regional subgroup of single malt whiskies. A guided tour of Springbank Distillery is an absorbing experience.
Glen Scotia Distillery
Glen Scotia is one of the smallest whisky distilleries in Scotland. The distillery still maintains much of its original design, including the fermenters, the stillroom and the dunnage warehouse dating from the 1830s. You can choose from a number of tours.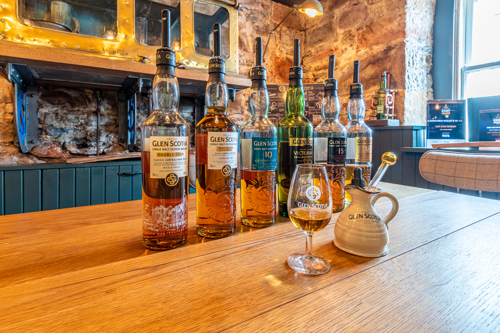 Mitchell's Glengyle Distillery
Campbeltown's 'oldest new' distillery, Mitchell's Glengyle Distillery, is home to Kilkerran single malt. The distillery operated from 1872 to 1925. In 2004, the owners of Springbank Distillery re-opened Glengyle. Tours can be arranged as part of a visit to Springbank.
Places to Stay in Kintyre
Kintyre has some fantastic accommodations all year round from bed and breakfasts to hotels to self-catering options. Some of our top recommendations would be: