5 Ways to discover Argyll's Coast and Lochs
by Robin McKelvie
"Seeing people coming from all over world to cycle around my country and appreciate it makes me really proud," says my new Lycra-clad cycling buddy as we weave around the bonnie bonnie banks of Loch Lomond in the eastern fringes of Argyll and Bute. He is none other than six-time Olympic cycling champion Sir Chris Hoy, who is a massive fan of Argyll and Bute's world-class coast and lochs: "The riding around here is wonderful – it's great to see all the riders on this trip marvelling at the scenery."
I'm writing this blog overlooking the banks of Loch Lomond inside the glorious expanse of the Loch Lomond and the Trossachs National Park. Chris and I are here cycling as part of Le Blanq tour's annual Scottish extravaganza, which sees keen cyclists enjoy a weekend of world-class cycling (or 'Joyriding' as Chris calls), great food and the chance to ride with a flurry of elite cyclists. Whisky too as the event is run in conjunction with Inchdairnie whisky, who invited me along.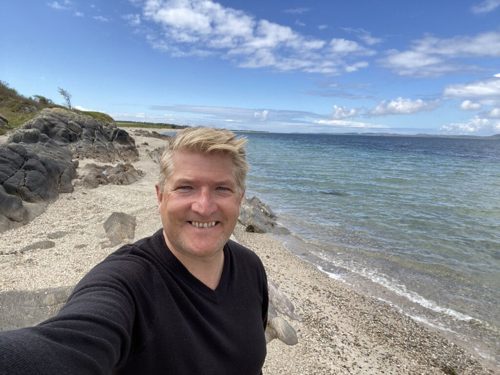 Join travel writer Robin McKelvie on his adventure to Argyll's lochs!
Discover Argyll's Coast & Lochs
Over this Le Blanq weekend Chris and fellow cycling luminary Sean Yates shine, but Argyll and Bute is the real star. The waters of Scotland's largest freshwater loch sparkle as we ease along, giving way to tree-shrouded slopes that rise to meet the vaulting shadow of Ben Lomond, just one of the Munro mountains that create a deeply impressive natural velodrome. Some of the cycling guests this weekend are totally bowled over, surprised at Argyll's overarching beauty. I'm not in the least surprised at the drama, nor the world-class cycling, as this is a region that could have been sculpted with activity holidays in mind on what for me is Scotland's adventure coast. It is a coast that comes backed up with a rich bounty of lochs too.
1. Go on a cycling adventure
There are world-class cycling adventures all over Argyll and Bute.  I've cycled throughout the region and enjoyed everything from easy half-day ride-outs, through to a whole week of more adventurous biking. A main focus for me has been the Queen Elizabeth Forest Park and the Argyll Forest Park and I can seriously recommend both. There are almost endless opportunities. I've got my heart set soon on tucking into Kintyre to do the Kintyre 66 route on two wheels. Watch this space!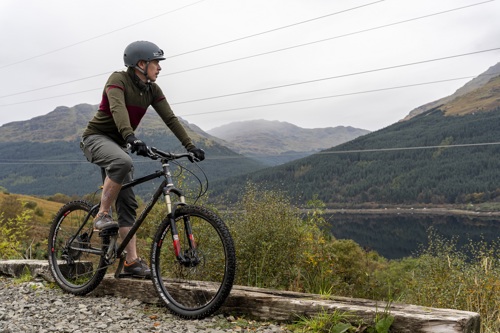 The area around Luss offers fantastic gravel biking routes.
2. Head on a walk
Argyll and Bute's coast and lochs star again with walking adventures. Yes you can tackle stretches of the West Highland Way, but Argyll and Bute also has its very own long distance trails that are much less trammelled and just as gorgeous. How about the Loch Lomond and Cowal Way, which now pushes all the way from Portavadie on the shores of Loch Fyne, through a collage of wondrous hills, forests and sea lochs, to the bonnie banks of Loch Lomond 57 miles away. The Kintyre Way is another wonderful walking adventure that sweeps for 100 miles up this sinewy and wildly beautiful peninsula, from the sweeping beaches of Machrihanish near the southern end of Kintyre, right up to the fishing village of Tarbert.
Chief amongst my walking highlights in Argyll and Bute is the brilliantly named West Island Way – see what they've done there? This is a superb 30 mile walk you can negotiate over three days. I did it in autumn a couple of years ago and barely saw a soul, with Rothesay on hand when I did want food, chat and human cheer. The southern reaches on Bute are up there with anything I've seen on any Scottish island and I've landed on almost 100 of those! You sweep around a coast alive with cetaceans galloping by and otters splashing next to the trail. There are rugged hills, romantic lighthouses and even an ancient religious settlement, the Firth of Clyde's very own Iona. A wilder island adventure is offered by the non-waymarked Stevenson Way, which burrows across the wilder parts of Mull. A real challenge this one for experienced walkers; an utter joy too.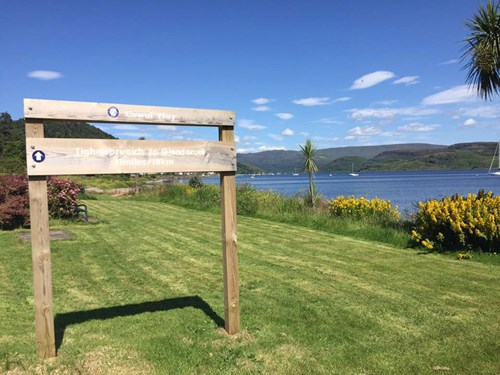 3. Try Wild Swimming
Wild swimming is a huge draw in Argyll and Bute, or just swimming as the locals have known it for the years they've been enjoying it here. The sea lochs are bracing for a dip; the Firth of Clyde and Hebridean coasts a little warmer. It's a life-affirming, spirit-soaring experience submerging all your stress and day-to-day worries in the water, whether it is salt or freshwater. Wild swimming can be very social these days with so many people doing it and it's great idea to swim with others for safety. All the fellow wild swimmers I've met in Argyll and Bute have been super friendly.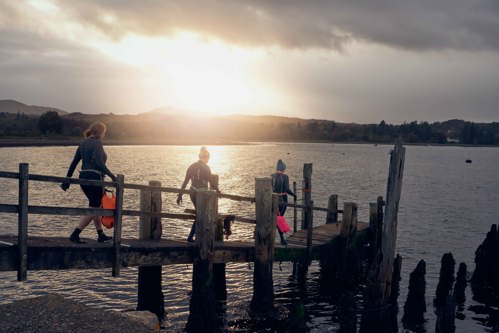 Trying wild swimming for the first time? Join one of many experienced wild swimming guides such as Bekah in Oban, Dan the Merman in Mid Argyll and Emma of Swim Dynamix on the Isle of Mull.
4. Head out on a kayak
In recent years I've really noticed a growth in sea kayaking too, perhaps propelled by our post-Lockdown desire to spend more time out and about in the wild's. Argyll and Bute's rugged coast, with its wee coves and unspoilt beaches, is perfect for sea kayaking adventures and there is superb wildlife to savour too. The freshwater lochs and river also offers adventures in kayaks and open canoes too. What are you waiting for? Grab a paddle!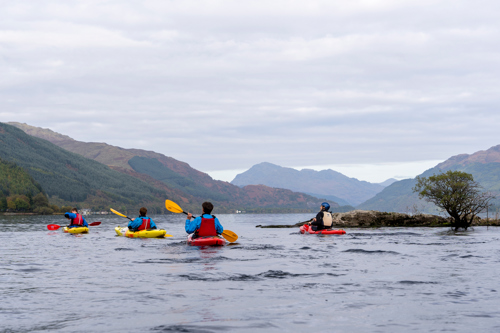 5. Try Sailing or Surfing in Argyll
It doesn't end there on Argyll and Bute's adventure coast and its lochs. How about trying out sailing, surfing or windsurfing, maybe even stand up paddle boarding which is also really popular these days? I'll let Scotland's most decorated Olympian have the last word. Peering out over Loch Lomond to the big Argyll Munros on the western shores he smiles, "Why would you want to fly off and be anywhere else in the world?".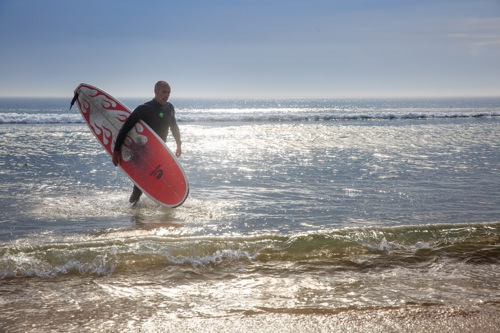 Safety first!
It is best to always err on the side of caution with any outdoor activity in Scotland. Always check the weather, tell someone when you'll be back and have all the right gear. With walking, that means a map and compass, with someone in your group who knows how to use them. Respect the glorious wildness of Argyll and Bute and you can safely enjoy its charms.