Why you have to walk Bute's West Island Way
There's something about an island, no matter how big or small, that compels travellers to join the dots between its two extremities. Perhaps the ultimate expression of this is the journey from Land's End to John O'Groats. But there are less grueling options for getting to know an island from top to bottom. And one of these is the West Island Way, which runs the length of the beautiful island of Bute in Argyll.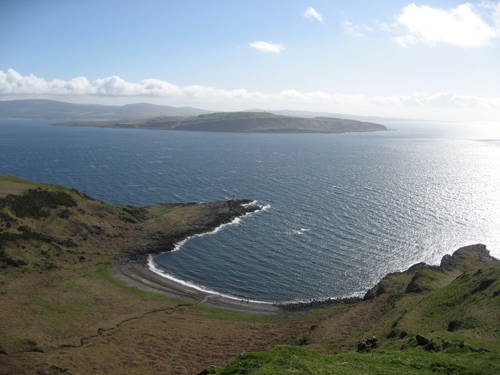 Credit: the West Island Way
Walking on Bute
The Isle of Bute is known as Argyll's most accessible island. Head to the beautiful island from Glasgow to escape the hustle & bustle of daily life.
The West Island Way
This fabulous route, one of Scotland's Great Trails, is a very do-able 23-30 miles, depending on how you tackle it. It can also be broken down into even more manageable sections.

The traditional starting point for the West Island Way is at Kilchattan Bay. A scheduled bus will drop you off there. The route is signposted, but investing in an Ordnance Survey map of Bute is a good idea.

At Kilchattan Bay you can do a loop which takes you down to the southern tip of Bute, providing some spectacular views of Arran and Cowal. Don't miss St Blane's chapel which, though in ruins, retains some remarkably well-preserved features. The loop can be fairly rough going. Alternatively, miss out this section and head north west to walk the short, flat, easy 2.5 miles to Langalbuinoch, enjoying the views over to Arran from Stavannan Bay. Kingarth Hotel near Kilchattan Bay is a traditional country inn and pub serving up delicious home-cooked food.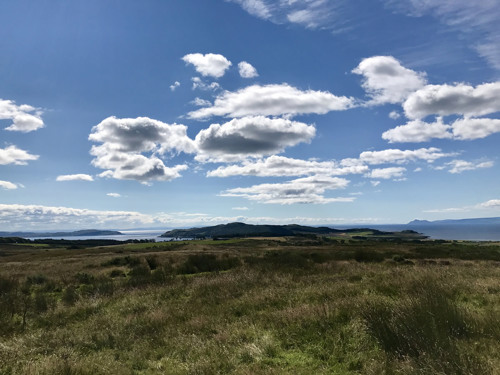 Credit: the West Island Way

The six-mile section from Langalbuinoch to Rothesay takes in a huge variety of landscapes and there are opportunities to look back and enjoy yet more views of Arran. You'll walk over moorland, through forests and next to lochs, with regular, conveniently placed benches enabling you to sit down and relish your surroundings. Rothesay is a bustling town with some great places to eat and drink.

The section from Rothesay to Glen More (Ettrick Bay) is five miles long, taking walkers out of the island's largest settlement and into the hills above the town, before dropping back down into Port Bannantyne where you can fortify yourself with a fresh coffee at the Post Office Store and Tearoom. The Anchor Tavern in Port Bannatyne is a great wee welcoming pub offering good, home-cooked fare. Then it's onwards along the old tramway route until you reach Ettrick Bay. This a beautiful mile-long beach is a top spot for a refreshing dip on a hot day. The Ettrick Bay Tearoom is a good place to refuel, serving up ice cream, excellent lunches and mouth-watering cakes.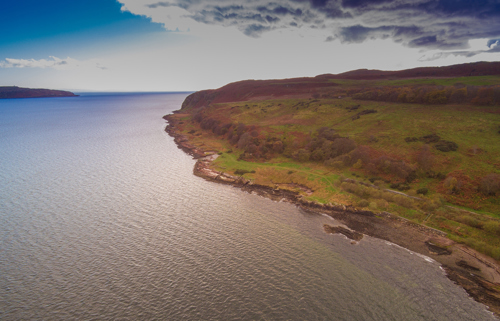 Credit: the West Island Way

The six-mile section from Glen More to Rhubodach sees the route winding inland through a tranquil glen that was once dotted with farmsteads, some of which have disappeared virtually without trace. A deserted settlement also bears witness to a bygone age. Leaving the moorland, the route enters a forest before emerging near the ferry terminal at Rhubodach.

To complete the West Island Way, the route loops back to Port Bannantyne. The easy option is to follow the main road down the east coast of the island. A high-level option is available for more adventurous and experienced hill walkers. With no way-marked path to follow, you'll need to be a decent navigator to do this.

Whichever way you tackle the West Island Way, either in a single epic day or in a series of shorter bite-sized chunks, an unforgettable journey is guaranteed. Bute is a place of great contrasts and many faces, from its stunning beaches to its fascinating historical sites. Walking the West Island Way is one of the best ways to discover everything that this Argyll island has to offer.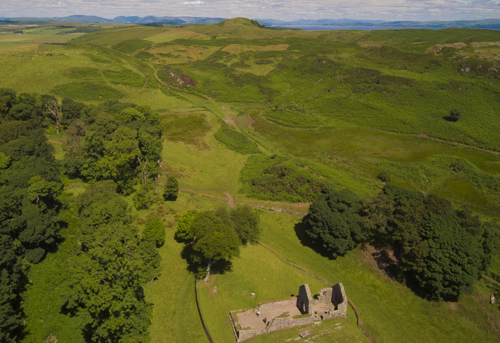 Credit: the West Island Way
Getting to Bute
Bute is considered the most accessible island off the west coast of Scotland. It's just 50 minutes away from Glasgow by road or rail, followed by a 35-minute CalMac ferry crossing from Wemyss Bay to Rothesay. Another CalMac ferry runs from Colintraive to Rhubodach, taking less than five minutes.