7 Tour Providers to Guide your Through Argyll & the Isles 
Argyll & the Isles is a large region on the West Coast of Scotland, which can often be hard to plan and cover when planning a trip. However, within Argyll, we have a range of different tour providers, who are willing to create itineraries, plan journeys, and provide holidays with accommodation and travel included in your package. Several individuals have specialised interests, which includes walking, foraging, and wildlife who can provide an in-depth tour with locations of special interest to ensure you can capture local wildlife and picturesque landscapes. Here are just a few of these providers that Argyll and the Isles have to offer.
Lochs & Glens
Lochs and Glens Holidays is a family-owned coach tour and holiday company with hotels around Scotland, with local locations in Argyll's Ardgartan, Inversnaid, and on the banks of Loch Awe. The coach tour is designed to pick visitors up from the local pick-up points and travel directly to Scotland on one of the coaches to your desired location. These coaches will pass through some of Scotland's west coasts beauty spots and is a great way to experience the beauty and wilderness of Argyll. Holiday packages include excursions, so be sure to pick the package best catered for your holiday needs. No matter what holiday you pick, Lochs and Glens will be sure to provide you with most of the local surroundings and further afield.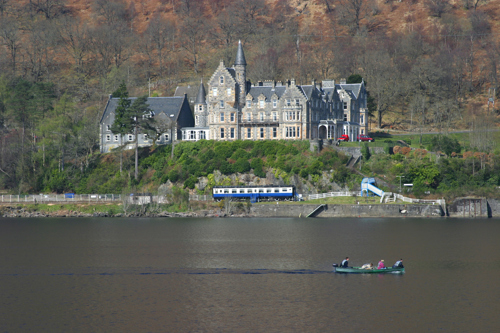 Lochs & Glens Hotel at Ardgartan, Credit: Lochs & Glens
Glen 2 Glen Tours
Looking for an experience From Glasgow, look no further than Glen 2 Glen tours. Glen 2 Glen offers a professionally guided tour from Glasgow, heading north to Oban, also known as the gateway to the Isles. Whilst en-route you will have the chance to pass through the Heart of Argyll and pass the bonnie bonnie banks of Loch Lomond, but it doesn't stop there! Andrew Baxter your professional tour guide will be sure to add in stops at historic castles, landmarks, and loch-side towns, giving you the chance to explore Argyll further. The journey will not go to miss, with stories of ancient myths and legends, the Scottish culture, and locals you will discover along the way.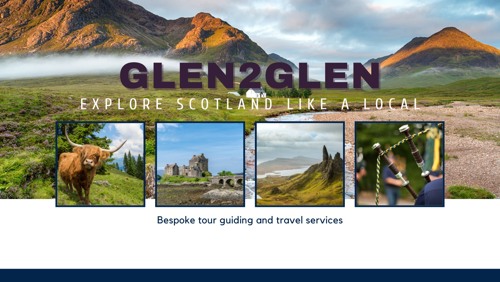 West Coast Motors & Tours
West Coast Motors have been bringing people together for over 100 years and are proud to uphold family values and commitment to serving the local communities, with their local bus services around Argyll & the Isles. West Coast Motors also operate a network of private coach hires across the West Coast of Scotland and beyond, making them one of the most accessible in Argyll. West Coast Tours is a branch of West Coast Motors and offers tours around the Isles, with their most popular one being their Three Isles Tour, which takes visitors to Mull, Iona and Staffa, where you can see the breath-taking beauty of Fingal's Cave. There is a range of tours which take place across the Isles, and they even have wildlife tours, which include a wildlife cruise, Treshnish Isles and Staffa, perfect for those wanting to see Kittiwakes, Herring Gulls and Puffins!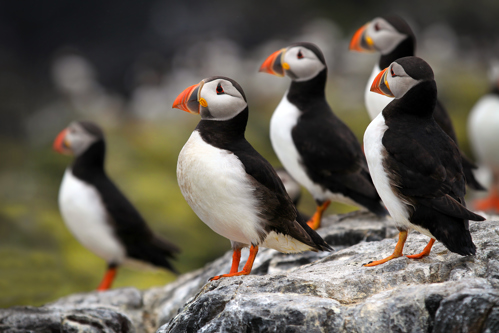 Photo of Puffins captured on West Coast Tours, Credit: West Coast Tours
The Tartan Road
The Tartan Road offer bespoke holidays in the Highlands on the west coast of Scotland, the tour provider offers tailor-built itineraries, hand-picked accommodation, transport, and unforgettable experiences hand crafted to suit your ideal holiday needs on the west coast of Scotland. Whether you want to experience self-drive holidays with iconic castle stays or to be chauffeur-driven whilst on the Isle of Islay, so you can enjoy luxury whisky tours across the whisky coast. Local experts will provide value to your trip with expert knowledge of the area and the best way to utilise your bespoke tour to make the most out of your holiday. At Tartan Road, there is something for everyone to enjoy!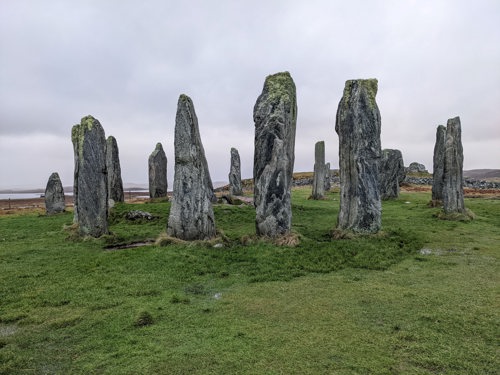 Argyll Bespoke Car Tours
Cameron at Argyll Bespoke Car Tours offers visitors tailor-made experiences covering the west Highlands in Argyll, and other parts of Scotland. Argyll Bespoke Tours takes pride in providing visitors with more time to explore and enjoy the space and scenery Argyll has to offer. Cameron feels it is important for visitors to have a uniquely tailored experience designed to fit the visitor schedule with as little hurry and stress as possible. After all, a holiday is meant for relaxing, and that's exactly what Argyll Bespoke Car Tours wants to provide for their customers. Points of interest are big on anyone's list when travelling, Cameron and his team will try their best to accommodate your points of interest and will also provide classic suggestions along with local knowledge to provide for a better-guided experience.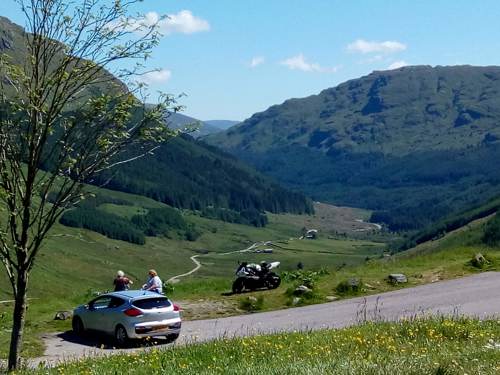 Argyll Bepoke Car Tours ready for the next adventure, Credit: Argyll Bespoke Car Tours
Kathleen Cameron Scottish Tours
Kathleen Cameron Scottish Tours offers a range of tours and itinerary planning for your trip around Scotland, with a special focus on Argyll & the Isles. Kathleen provides private tours for independent travellers, and personalised driver tours in modern vehicles to large parties wanting coach hire. She also caters tours for those both English and Spanish speaking, those searching for an Island-hopping experience and offers film location scouting, plus much more.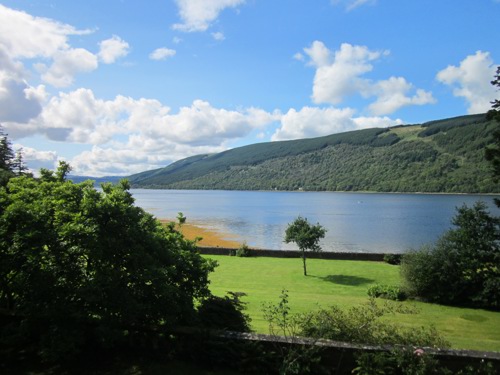 Heathery Heights
Heathery Heights provides a different type of tour. Heather offers bespoke guided walks and tailored outdoor experiences for small groups and individuals interested in the outdoors. Experiences include hill walking, and autumn to spring sunset walks, and has a range of educational experiences too. Learn about wild foods and where to find them, stories of the ancient past and the geology that shaped the land you stand on, and the basic navigation and hill skills any keen hill walker would need to know when adventuring out. There is so much that Argyll has to offer, with wonderful wildlife and stunning scenery, it's great to have someone guide you along with your experience who knows the local areas and spots to capture these views. Be sure to try something new and immerse yourself in this activity with like-minded individuals.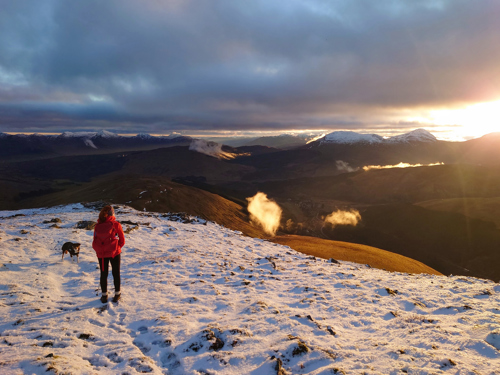 Heathery Heights Guided Walk Experience, Credit: Heathery Heights
To find out more about things to See & Do in Argyll & the Isles.