Kintyre and Gigha - Where Natural Wonders Can Even Be Seen in the Dark
With miles of sandy beaches, gorgeous gardens and wildlife galore, Kintyre and Gigha attract nature lovers from far and wide. And it's not just the day-time delights that draw them. Kintyre is a magnet for star gazers and is home to Argyll's first official Dark Sky Discovery Site. Here are seven unforgettable natural wonders on Kintyre and Gigha, including those that can only be seen after dark!
Discover the dunes of Westport
Stretching for over six miles to the golfing mecca of Machrihanish, Westport Beach is surely one of the finest beaches on the West Coast of Scotland. Often pounded by Atlantic breakers, it's one of the best surfing areas in the country. Whether you want to play in the Atlantic waves, climb the dunes or simply walk along the miles of unbroken sand, Westport is sure to be a highlight of your visit to Kintyre.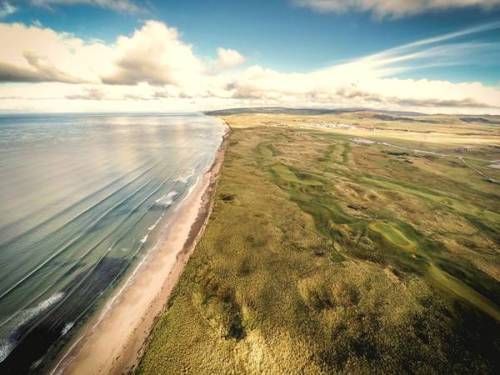 Westport Beach in Kintyre, Credit: Wild about Argyll


Getaway to glorious Gigha
Sitting three miles west of Kintyre, community-owned Gigha is a gem of an island. It's just seven miles long by a mile and a half wide, so is perfect for a day's walking. Enjoy the peace, quiet and wildlife – and the many white sandy beaches that dot the coastline. Don't forget to visit Achamore Gardens, which is home to a host of rare plants.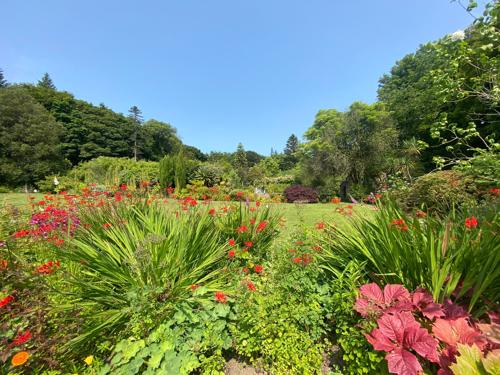 Achamore Gardens on the Isle of Gigha, Credit: Achamore Gardens

Bike Beinn Ghuilean
Beinn Ghuilean is a beautiful wooded hill overlooking south of Campbeltown which has some fantastic mountain bike trails, and walks for all abilities, with roughly 4 miles of trails and takes approximately 2.5 hours to complete. The climb is well worth the effort, when you reach the viewpoints looking over to Davaar Island. There is lots of added opportunities to spot some beautiful bounds of nature and the wonderful woodlands wildlife.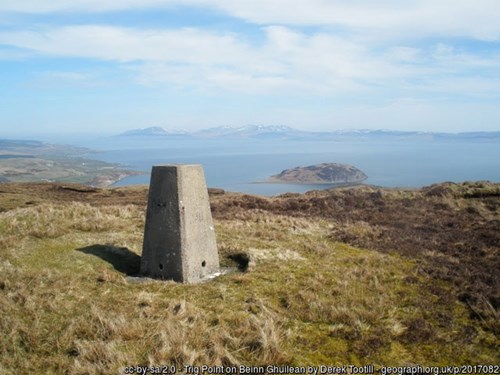 Trig Viewpoint on Beinn Ghuilean, Credit: Derek Tootill
Take a walk on the wild side
Largiebaan Scottish Wildlife Trust Reserve covers a four-mile strip on the southern tip of Kintyre. With bog and heath, as well as patches of acid grassland and native woodland, it's a fabulous habitat for wildlife. Breeding seabirds perch precariously on the cliffs, arctic-alpines sprout through the scree and orchids and other wildflowers flourish on the slopes. Enjoy a spectacular panorama of the Atlantic and look out for golden eagles and feral goats.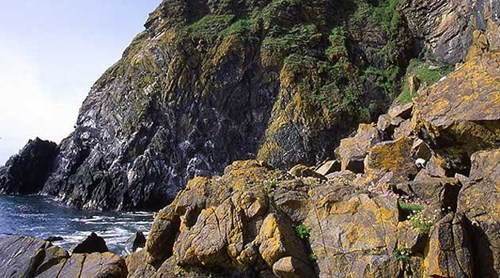 Largiebaan Wildlife Trust, Credit: Wildlife Trust Scotland


Turn your eyes to the sky
Kintyre is famous for its star gazing. On a clear night, the canopy of stars will take your breath away. The Argyll Hotel at Bellochantuy is a Dark Sky Discovery Site. As well as having uninterrupted panoramic views of the night sky out over the western Atlantic, there's also very little light pollution. Star-gazing from the hotel's outdoor viewing areas is an experience that will stay with you forever.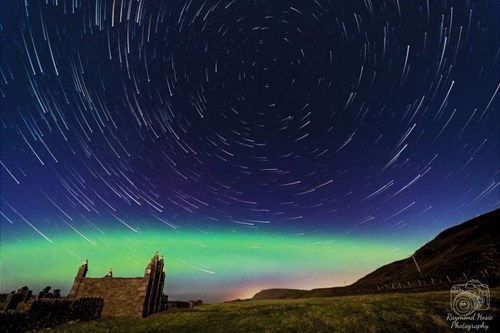 Dark Skies in Argyll, Credit: Raymond Rosie Photography
Bird Watching at Machrihanish
Be bewitched by birds at the Machrihanish Sea Bird and Wildlife Observatory. Watch all sorts of seabirds, including Leach's Petrel, Balearic Shearwater, Grey Phalarope and Sabine's Gull, from the purpose-built hide overlooking the Atlantic.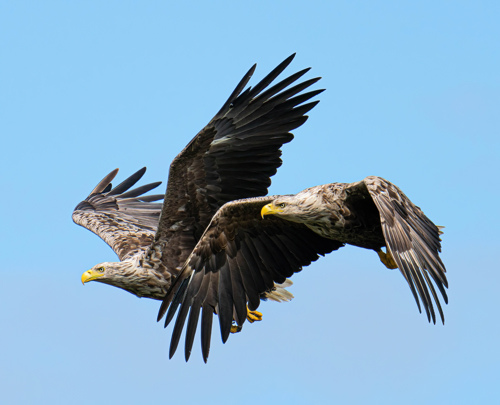 Eagle soaring in the Kintyre sky, Credit: Wild about Argyll
The Kintyre Way
The Kintyre Way is a fabulous means to discover the area's natural wonders. Stretching from Tarbert in the north to Machrihanish in the south, this 100-mile route takes you to hidden coves, deserted beaches, woods & forests, castles and fishing villages and an abundance of wildlife. From Kintyre, you're well placed to explore other parts of Argyll, with ferry crossings to Cowal, Islay and Gigha. It's an easy drive to the natural and historic wonders of Kilmartin Glen.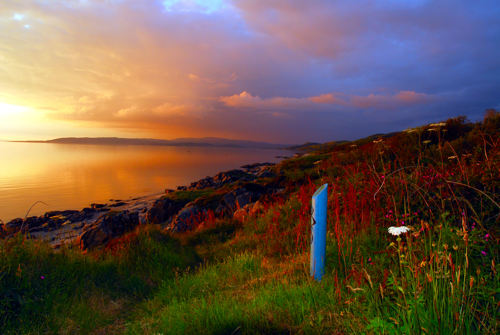 Sunset on the Kintyre Way, Credit: Wild about Argyll
Want to find out more about Kintyre and Gigha? Then click the links above.