8 Boat Trips from the Heart of Argyll
The Heart of Argyll has so much to offer, from stunning scenery to fascinating historical sites. But to make the most of the area you need to take to the water. Explore the long sea lochs that reach far inland, experience Loch Awe, one of Scotland's loveliest sea lochs, take a trip to the Gulf of Corryvreckan to see the world's third largest whirlpool, and make your way along the Crinan Canal, 'Britain's most beautiful shortcut'.
What to expect when visiting the Heart of Argyll
In the Heart of Argyll, you'll discover remote beaches, exquisite islands and wildlife galore. Take a boat trip, catch a ferry, try your hand at kayaking of even climb aboard the Waverley. Here are eight boat trips from the Heart of Argyll that should be on your list!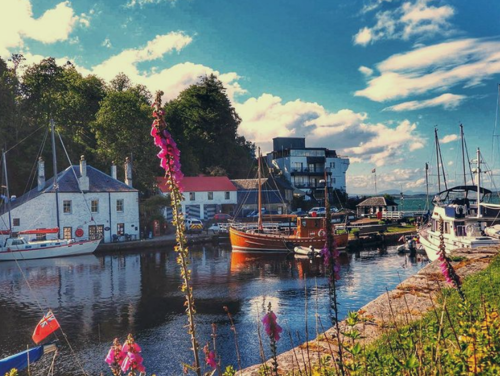 1. Corryvreckan Whirlpool
The Heart of Argyll is perfectly placed for taking a boat trip to the Gulf of Corryvreckan and its famous whirlpool – the third largest in the world! The stretch of water lying between the islands of Jura and Scarba is considered by sailors to be one of the most treacherous anywhere in the British Isles. It's a magnificent sight to behold, with whirlpools, powerful currents and standing waves. The strength of tide, wind strength and direction, atmospheric pressure, and whether it is a flood or ebb tide will affect what you see. A spring flood tide tends to produce standing waves, a spring ebb tide a series of upthrusts and whirlpools with sometimes one big whirlpool.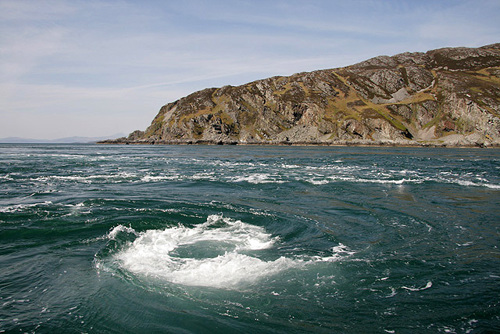 2. Sealife Adventures
Head out to a whale, dolphin, eagle and seal hotspot with Sealife Adventures, which is based near Oban. All their trips visit the Gulf of Corryvreckan too. Enjoy a tour in a powerful, spacious and seaworthy boat.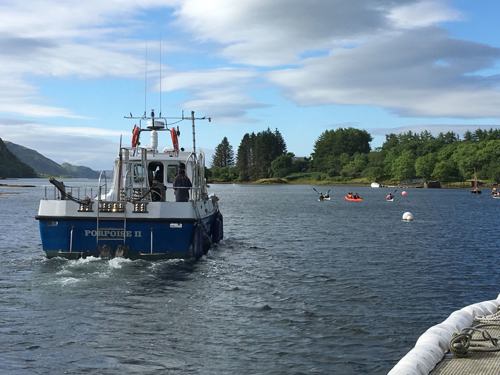 3. Venture West
Visit the beautiful MacCormaig Islands with Venture West, which operates from Loch Sween. Cruise out from Loch Sween and land on Eilean Mór to visit the bothy telling you about the island. Investigate the chapel and take in the history, then head back to the boat to continue exploring the other islands. You could also visit the Garvellach islands with Venture West. Travel out from Crinan passing through the Corryvreckan and tour around the Garvellach islands. If the conditions are right you can sometimes land on Eileach an Naoimh the most southern Garvellach island where you can visit the ruined remains of an ancient Celtic monastery.
4. Climb aboard the Waverley
The magnificently restored PS Waverley, the last sea-going paddle steamer in the world, has been magnificently restored with towering funnels, timber decks, gleaming varnish and burnished brass. Trips run throughout the summer in the west coast of Scotland with many options for the waters around the Heart of Argyll. Cruise up Loch Fyne to Tarbert where you can come ashore to explore this lovely fishing village or head further up the loch to Ardrishaig, the start of the Crinan Canal.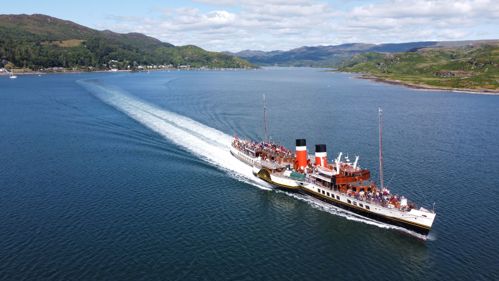 6. Catch a ferry
If you're exploring the western coast of the Heart of Argyll, then you can't miss the magnificent views of Jura. If those views of Jura inspire you to visit the island, then you can catch the Jura Passenger Ferry from Tayvallich directly to Craighouse on Jura. It runs from Easter until the end of September. Vehicles are not accommodated on this route. Look out for wildlife as you zip across the sound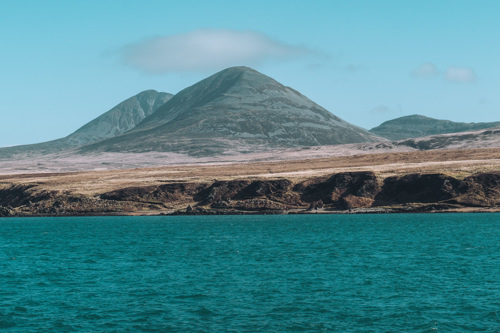 7. Paddle power
The Heart of Argyll offers incredible kayaking opportunities, including the Argyll Sea Kayak Trail. From the protected waters of the Crinan Canal to the beautiful sea lochs with their fascinating islands and inlets, to the open waters of the Atlantic, this is a world-class sea kayaking destination.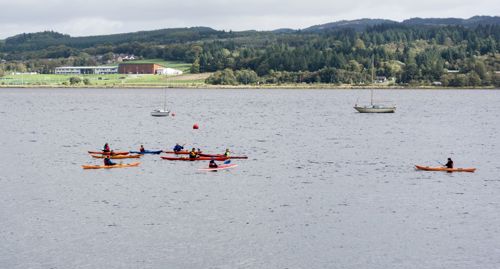 8. Take a dive
Or if you fancy to going under water, discover some of Scotland's best dive sites with Wreckspedition, based in Dunoon. Loch Fyne has stunning and unspoilt dive sites suitable for all interests and experience levels, including pinnacles, wrecks and reefs. There is abundant marine life, giving plenty of scope for keen underwater photographers.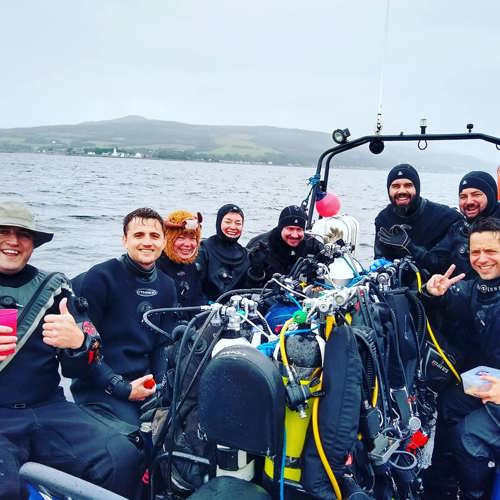 Discover the Heart of Argyll: Places to eat, drink & stay
Stay by Loch Awe
Book a romantic getaway at Love Argyll's Blue Cottage to wake up to spectacular views across Loch Awe and to Ben Cruachan beyond. The Portsonachan Hotel & Lodges at the shores of Loch Awe is another fantastic choice for families that seek peace and tranquility in the middle of nowhere.
Stay in Inveraray
When visiting Inveraray, stay at the George Hotel for beautiful rooms, delicious food and a welcoming atmosphere. Close to Inverrary, you'll find Killean Farmhouse which was built in the 17th century and has kept much of its homely charm. Discover our top places to eat in Inverary here.
Stay in Crinan & Kilmartin
Further South, close to Crinan and Kilmarting Glen, you'll find a 'home away from home' Ederline Estate, a working hill farm covering around 13'000 acres of stunning scenery. Achnashelloch Holiday Cottages & Farm Shop is another fantastic spot close by. Located in an ancient and secluded settlement dating back to 1479, the Stable Cottage sits on the edge of Loch Fyne and is the perfect cosy, romantic getaway.
On a budget? Conveniently located between Mid-Argyll and Kintyre, Argyll Backpackers is an amazing purpose-built hostel with stunning views across Loch Fyne.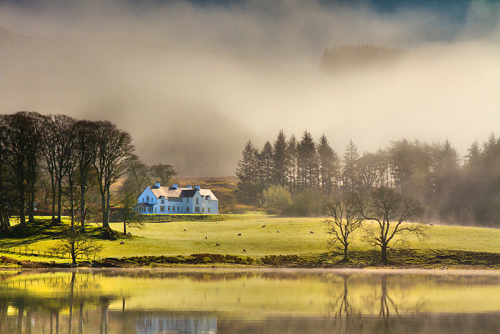 Ederline Estate is a stunning accommodation in the Heart of Argyll.
Lucy's Adfern is a must stop for breakfast or lunch, offering delicious homemade food and baked goods, including cakes and sourdough loaves. After a long day of exploring the Loch Fyne region, make sure to visit Starfish Restaurant for some fresh seafood, best enjoyed with one of Fyne Ales's local brews!
Find out more about things to see and do in the Heart of Argyll.