Boat trips for spotting whales and dolphins in Argyll & the Isles
Rich feeding grounds make the waters surrounding Argyll prime cetacean-spotting territory, and dolphins, porpoises, minke whales, seals, basking sharks and even the occasional orca can be seen. The Firth of Lorn Special Area of Conservation, just south of Oban, supports a huge variety of marine species. There's also the Corryvreckan Whirlpool, where tides and currents create a feeding area for wildlife, including porpoises, dolphins and whales.
There are a number of experienced operators offering wildlife-watching boat trips across the region.
Basking Shark Scotland
Oban-based Basking Shark Scotland runs basking shark boat trips and experiences, ranging from one-day trips to week-long adventures. Head out to Mull, Coll and Tiree where you can watch the sharks from the boat or get in the water and dive, swim or snorkel alongside them. The tours are organised from April to October to coincide with the basking sharks' migration to the area to feed on plankton.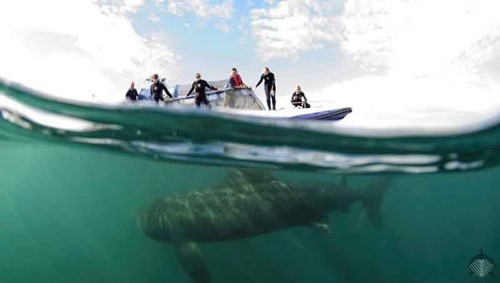 Sealife Adventures
Sealife Adventures operates wildlife watching boat trips from Seil Island near Oban. The whale-watching trips, run throughout the summer, are excellent. Skipper David, a marine biologist, has an incredible knowledge of the best locations to see these fabulous creatures.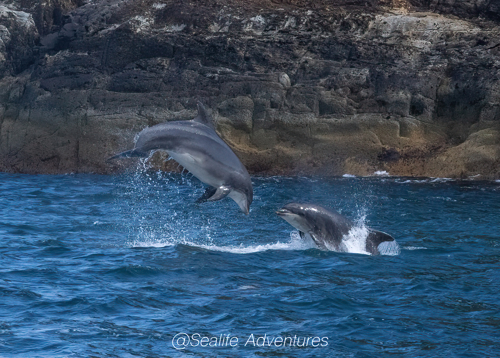 Seafari Adventures
Seafari Adventures, based in Easdale, has a fleet of powerful RIBs. Its Corryvreckan Wildlife Trip is a brilliant way to experience the whirlpool and watch the sealife that feeds here.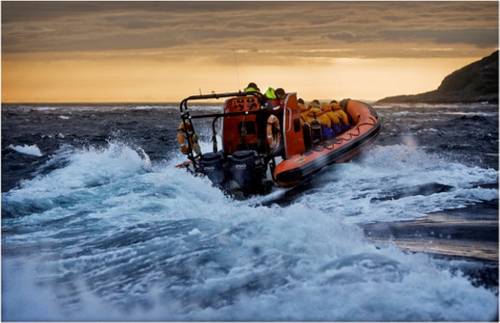 Islay Sea Adventures
Out on the island of Islay, you can join Islay Sea Adventures for a wildlife boat trip. Climb aboard the 38ft Revenge charter fishing boat or, for a more adrenalin-fuelled trip, fast RIB, and enjoy a wildlife trip that you won't forget.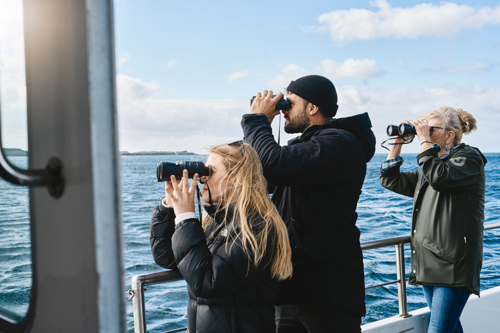 More Boat Trips 
Coastal Connections operates from Oban. On its Wildlife and Castles trip you can see some of the area's iconic castles and look out for dolphins, porpoises and seals.
Craignish Cruises operate from Ardfern Yacht Centre. Join skipper/wildlife guide Lindsay Johnston on a selection of trips, from a short voyage to the Corryvreckan Whirlpool to a whole day excursion to see puffins at the Treshnish Isles and Fingal's Cave. The two-hour whirlpool and wildlife trip is a great introduction to spotting wildlife.
Another boat trip operator is Venture West, which operates from Loch Sween. Cruise out from Loch Sween to visit the beautiful MacCormaig Islands and Garvellach islands, looking out for sealife along the way.
The waters around the island of Mull are home to whales, basking sharks, porpoises and more. Turus Mara and Staffa Tours provide wildlife watching boat tours from Ulva on Mull to Staffa and the Treshnish Isles, getting you close to a variety of marine life.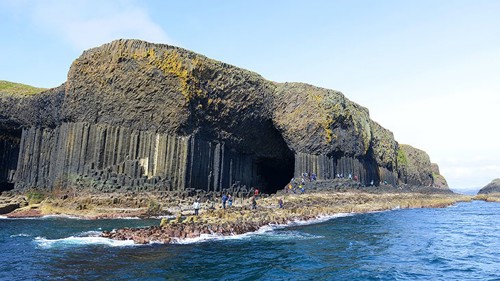 Discover the Hebridean Whale Trail
Launched by the Hebridean Whale and Dolphin Trust, the Hebridean Whale Trail showcases Scotland's west coast as a world-class destination for spotting whales, dolphins and porpoises from land. But there are lots of opportunities to spot these incredible creatures from the sea too. Here are some of the best boat trips to take if you want to spot whales and dolphins in Argyll and the Isles.
You don't need to take a wildlife boat trip to spot whales and dolphins in Argyll and the Isles. Keep your eyes peeled when you're on a ferry journey and you may well spot something!
Click here to discover more things Above and Below on Scotland's Adventure Coast!