10 things to do in and around Loch Awe
Loch Awe is Scotland's longest freshwater loch, stretching for 25 marvellous miles through the glorious Highland landscape. It's a sight to behold as you travel along the shore by car or by train towards Oban. But take the time to stop here and you'll experience so much more. This stunning part of Scotland is still relatively unexplored, and yet offers so much, from iconic castles to unforgettable wildlife encounters.
The mountains and glens that surround Loch Awe offer epic walking and cycling. Discover rivers, waterfalls, moorland and forest as you traverse this hugely diverse landscape.
Or how about taking to the water? Loch Awe is world-renowned for its fishing.
Here are ten awesome things to do in and around Loch Awe.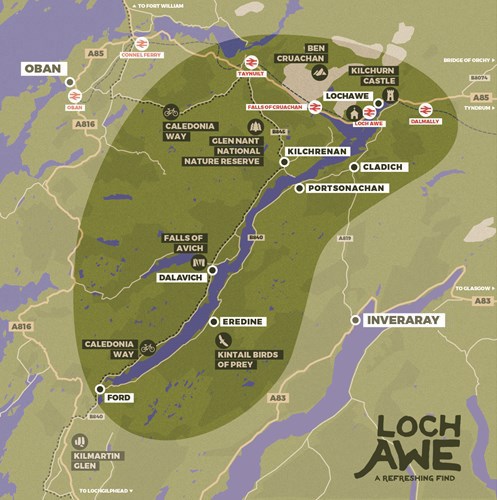 Map of Loch Awe
1. St Conan's Kirk
The village of Loch Awe lies at the north end of Loch Awe. It's home to Saint Conan's Kirk, which is a fabulous place to visit. The original St Conan's Kirk was built between 1881 and 1886 by Walter Campbell. In 1907 he began work on a much more ambitious church. The new St Conan's Kirk was first used for worship in 1930. Campbell took ideas and designs from different places and periods and produced something remarkable. The unconventional approach to architecture has resulted in a fascinating building. From the cloister, you can pass through an arch to the north aisle of the kirk, and from there to the nave and the chancel. Take a walk in the gardens for stunning views of Loch Awe. St Conan's Kirk is open throughout the year.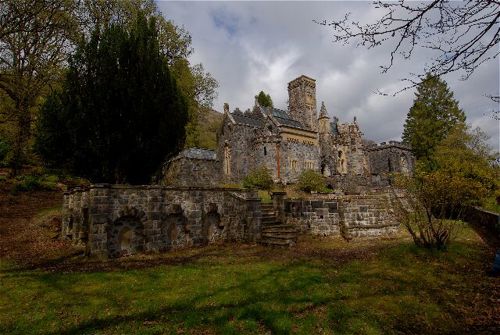 St Conan's Kirk
2. The Hollow Mountain
Cruachan Power Station lies at the heart of Ben Cruachan on the shore of Loch Awe. It's buried one kilometre underground! A guided tour of the 'Hollow Mountain' takes you on a journey deep into the mountain. You're taken up the visitor's walkway, past sub-tropical plants that grow well thanks to the warm, humid conditions inside the mountain, and then onto the visitors' viewing gallery. Once there, you can see the generating hall that houses the four generators that are used to produce electricity from waterpower. Discover the wonders of an underground world on a spectacular scale.
3. Kilchurn Castle
Kilchurn Castle is one of the most photographed castles in Scotland. And you can see why. This striking tower house, built in the mid-15th century, sits at the head of the loch with the peak of Ben Cruachan visible behind it. Kilchurn was one of many castles built by the Campbells of Glenorchy, who exercised control of much of western Scotland in the late medieval period. Stand on the tower house's battlements and gaze out over Loch Awe, the original powerbase of Clan Campbell. The castle is free to visit and open from April to September. It's a short walk from a small car park just after the bridge over the River Orchy. Loch Awe's islands are also home to several ruined castles which can be visited by boat.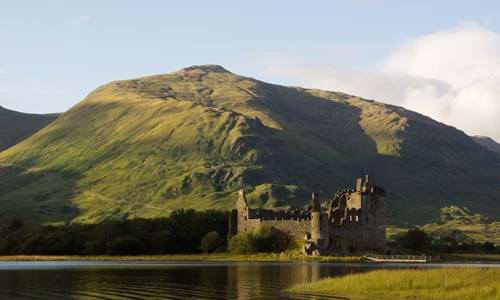 The iconic Kilchurn Castle
4. Fishing
Loch Awe is a world-famous fishing destination. Anglers come in search of the legendary Ferox Brown Trout, as well as pike and sea trout. Salmon pass through the loch, coming past the barrage in the River Awe and continuing into the river Orchy. The largest Brown Trout caught in Great Britain was landed here in 2002! Fishing Guide Scotland also offers guided fishing trips in the area. The wider area also offers great fly fishing, with the rivers Avich, Orchy and Awe and the many hill lochans.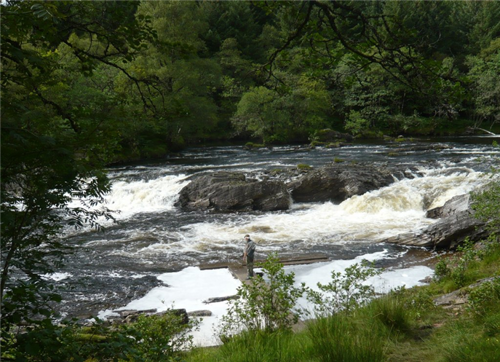 Salmon fishing in Argyll. Credit: Fishpal
5. Loch Awe Boats
You don't need to be an angler to enjoy getting out on Loch Awe. Row, motor and cabin boats, as well as kayaks and canoes, are all available to hire from Loch Awe Boats during the summer months. Take a picnic and explore the loch's un-spoilt shoreline and enchanting islands, visiting castles, crannogs and ancient burial sites revealing some of the rich histories of Argyll. Watch out for ospreys, eagles, divers, deer, otters and other wildlife.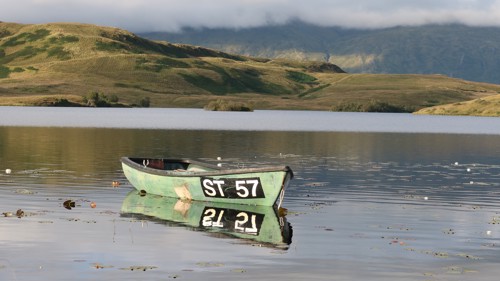 Loch Awe Boating
6. Ben Cruachan and Stob Daimh
The rugged mountain mass of Cruachan has two Munros: Ben Cruachan and Stob Diamh. It makes for a spectacular day's walking, with the ridge walk to Stob Daimh providing a great circuit around the Cruachan reservoir. Given the near sea-level start, the 1,100m climb puts Ben Cruachan in the top ten of highest climbs to a Munro. This is a demanding walk and should only be undertaken by experienced hill walkers. Find out more on the Walk Highlands website.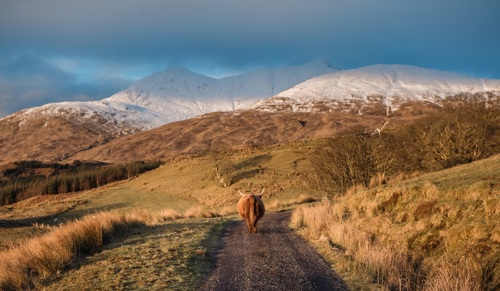 Ben Cruachan
7. Kintail Birds of Prey
Get a hands-on falconry experience flying Scottish birds of prey overlooking Loch Awe. Kintail Birds of Prey is based in Eredine Village. You'll need to pre-book your falconry session. You can enjoy a 'Mini Falconry Experience' (1.5hr) or a 'Half Day Falconry Experience' 3.5hrs. Children and spectators are free of charge with paying adults. How awesome does that sound?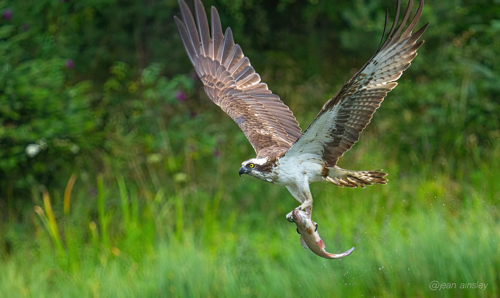 8. Glen Nant
Not far from the shore of Loch Awe on the road to Taynuilt is Glen Nant National Nature Reserve. A tranquil oak woodland, it's a brilliant place to explore and discover evidence of ancient settlements and industry, as well as plenty of flora and fauna including impressive wood ant colonies. Follow the short Riverside Trail for a gentle stroll through the coppiced hazel woods to a quiet picnic area by the River Nant.
9. Inverliever Forest
Inverliever Forest is the oldest public forest in Scotland. Covering 12,000 hectares, it's a maze of forestry roads, tracks, quad trails and paths that offers incredible cycling on the shores of Loch Awe.  You can park at Dalavich or Barnaline. There are no way-marked routes, so you'll need a map and GPS.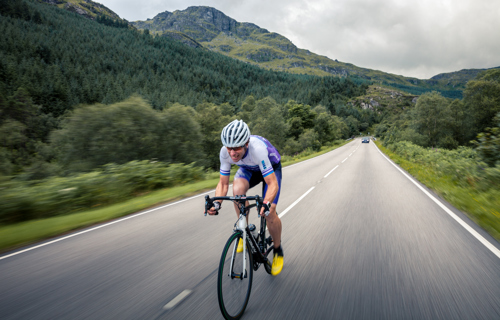 10. Dalmally Golf Club
Play a round of golf at the picturesque Dalmally Golf Club, one of Scotland's golfing treasures. With views of Ben Cruachan and Ben Lui, and bounded by the rolling waters of the river Orchy, this nine-hole golf course is a real treat. Visitors are welcome.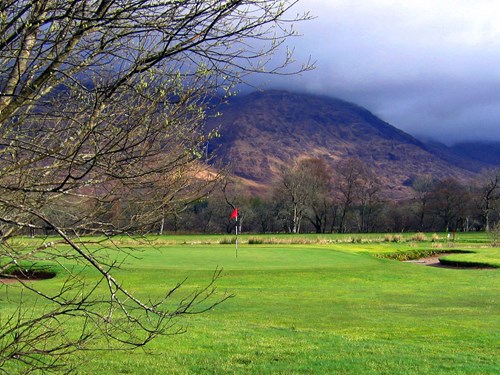 Getting to Loch Awe
There are good transport links from central Scotland to Loch Awe by road and rail. Travel on board the famous West Highland Line from Glasgow and hop off at the Loch Awe train station.
Loch Awe is well placed if you'd like to explore further afield. Inveraray is nearby, as is Oban. You can catch a train to Oban, where there are ferries that will take you to the Inner Hebrides.
Places to stay and eat & drink 
The Ben Cruachan Inn
The Ben Cruachan Inn opened in April 2017 following a complete refurbishment. Situated at the heart of Loch Awe village we serve good home-cooked food all day throughout the season. Visitors and local customers love our relaxed atmosphere, friendly staff and great food. They are fully accessible by wheelchair and are dog friendly. You can even visit us by train as we are 2 minutes from Loch Awe Station. 
Loch Awe Holiday Park
The Loch Awe Holiday Park is a stone's throw from Argyll's highest Munro, Ben Cruachan, and surrounded by the River Awe, hikers, bikers and anglers can enjoy many happy hours here. For skiers and wee sledgers, the park is perfectly positioned for accessing the slopes of Glencoe Mountain Resort during the winter months.
Portsonachan Hotel & Lodges
Enjoy the views that won Portsonachan Hotel the Scotland 2021 Most Scenic Hotel and Lodges award, take magical walks, go boating, fishing, hill trekking and wilderness swimming right outside your door. The Cruachan a La Carte Restaurant offers fresh local and seasonal produce and truly mouth-watering dishes, with a focus on the best that the West of Scotland has to offer.
Blarghour Farm Cottages
Blarghour Farm Cottages offer quality self-catering accommodation by the shores of Loch Awe, amidst the Scottish West Highland scenery of loch, hill and mountain typical of Argyll. They offer four self-catering holiday cottages of individual character sleeping 2 – 6 people, each enjoying its own splendid view over loch and mountain in this rural and highly scenic area of Argyll.
Discover Scotland's longest loch with our new downloadable guide.