Discover Loch Eck and the 'Cowal Alps' on a Winter Walk - with a local
Fraser Smith lives in Dunoon and spends most of his free time enjoying the great outdoors exploring the hills, lochs and shoreline of Cowal. He's been known to make a summit and return in time for work at 9am. He writes about it all in his blog www.explorecowal.com. In his posts he'll share his knowledge about cycling, walking, kayaking and wild camping in Cowal.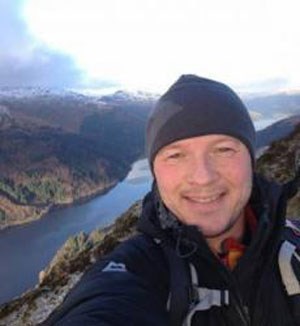 Image: Local Fraser Smith
Join Fraser on his Winter Walking Adventure
Loch Eck, a seven-mile fresh water loch carved out by glaciers, is the ideal place for a winter walk. The loch is surrounded by rugged hills, with summits such as Clach Bheinn (643m), Beinn Mhor (741m) and Beinn Bheag (618) towering above its western shore. The eastern side is flanked by Beinn Ruadh (664), Beinn Bhreac (623m) and Beinn Dubhain (649m). All these hills offer fantastic open vistas of their surrounding hills and beyond. The capping of snow only enhances the weathered features of each hill as the low winter sun glances off them.
I recently walked to Beinn Ruadh in such conditions, and my camera never had time to return to my pocket. Every corner I turned or small summit I reached prompted another photo.
Head to the Cowal Alps
If the higher hills of the 'Cowal Alps' aren't for you under winter conditions, there's a great circular walk around Loch Eck. The forestry road and hardcore paths make for easy navigation. From the lower road on the west side of the loch to the higher eastern section of the loop, stunning views are to be had. Points of interest such as a burial ground and the ruins of Stuck Farmhouse on the western side are worth a visit. Although this route totals 22 miles, it can be done in sections to suit fitness levels. Or if you fancy, this route can be enjoyed by pedal power. There's also public transport between Glenbranter and Benmore Gardens that can be utilised.
While in the area, a walk round the Benmore Botanic Garden shouldn't be missed. There's also a great café here, which is worth a visit for a pre- or post-walk refreshment.