Argyll is rightly famed for its single malt whiskies, with whisky distilleries dotting the region's coastline and islands. But whisky isn't the only drink produced in Argyll; craft gin is the new spirit on the block and it's proving quite a tonic. The region's gin is full of Argyll spirit, with locally foraged botanicals and beautifully designed bottles.
So whether you like your gin neat or served with a mixer, here are six Argyll gins that you have to try. Slainte!
Islay Gin
Islay Gin is a fantastic craft gin from this iconic Hebridean Isles. Produced in Nerabus, a small hamlet situated in the Rinns area on the west coast of Islay, the flavours of the gin collection reflects the abundance of local wildlife. Wild Islay Heather and Islay Gorse are picked sustainably during their bloom and dried over the winter months. Learn more about the production of this craft gin in the visitor center of Islay Gin.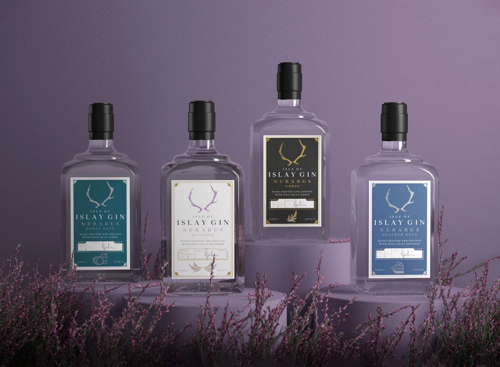 Colonsay Gin: Wild Thyme Spirits
The tiny Hebridean island of Colonsay has inspired two gins. Colonsay Gin is a delicious tipple made by husband and wife team Finlay and Eileen Geekie, also known as Wild Thyme Spirits. The gin is hand-made in small batches of 160 bottles and takes inspiration from Celtic folklore and the beauty of the wild island. It's a classic gin in many ways, juniper led, with depth brought by botanicals such as coriander and orange peel. Wild Thyme Spirits not only makes craft gin, but also runs a fabulous Gin Lover's Retreat on Colonsay.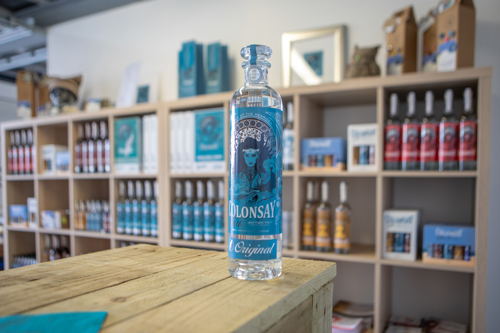 Kintyre Gin: Beinn an Tuirc
Kintyre Gin is family affair, made by the Macalister Halls at Torrisdale Castle Estate in Kintyre. Beinn an Tuirc Distillery is based in a former piggery building located on the estate. Here, the copper still, lovingly named Big Don, is powered by a hydro-electric scheme and fed by spring water from the hill. The gin is made with 12 botanicals, which are all sustainably sourced. Ten of these are commonly used botanicals, with two extras - Icelandic moss and sheep sorrel – to give the spirit its unique taste. Both grow on the estate in abundance!
After a unique experience? Spend a fun few hours at Kintyre Gin School and become the master of blending your own very own gin, made exactly to your own tastes.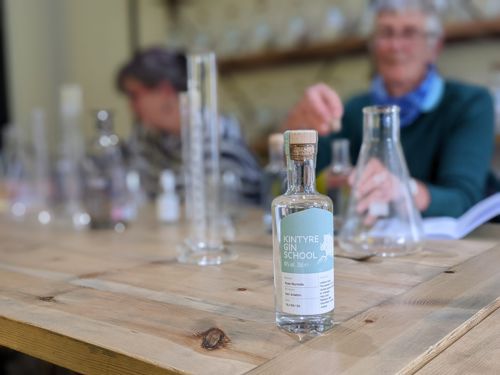 Jura: Lussa Gin
Lussa Gin is made by hand in small batches by three local women - Claire Fletcher, Georgina Kitching and Alicia MacInnes - in Ardlussa at the north end of the island of Jura. This all-woman gin team not only distills the spirit, the ladies themselves grow and gather the key botanicals, including lemon thyme, rose petals, bog myrtle, elderflower, Scots pine, honeysuckle, sea lettuce and water mint. Spring water comes from the Lussa Glen. The result is a full-bodied floral gin with a hint of native flora, reflecting the wild conditions of the island. Distillery tours are available by appointment only. 

Kilmartin Glen Spirits
Kilmartin Glen Spirits Gin is a modern aromatic gin formulated to create a lingering memory. The early notes of Juniper and Coriander are set against subtle hints of dryness. A brilliant essence of oriental pepper and almonds, entwine together to add energy and spice on the taste buds. All complimented by a finish of fruit, citrus, and floral elegance. Blended together to make perfection in a glass'
Founded by the MacPhail family, who have had roots in Kilmartin village for over 100 years, Kilmartin Glen Spirits was created reflect their passion for Gin and the abundance of botanicals and history of craft spanning 5000 years on their doorstep. With the goal to have their own micro distillery in Kilmartin Glen soon, the family aims to not only bring you an incredibly tasty gin but also establish a new landmark that the communities around it will be proud to support and in turn support our communities.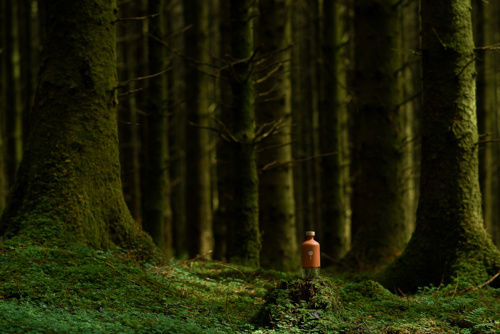 Where to try and buy Argyll's gins
You can try and buy Argyll's gins in shops and bars across Argyll, Scotland and further afield. There are some fabulous hotels and bars in Argyll that stock a wide range of small batch gins, including:
Gin not your taste? Discover more local spirits and restaurants in Argyll& the Isles.