Don't let the cold temperatures and darker nights put you off from going outside this winter! Wrap up warm and embrace the great outdoors in Argyll. With these winter outdoor activities, from hill walking to kayaking, you'll stay fit, have fun and see some fabulous wintry landscapes.
Mountain biking
Argyll offers some incredible winter mountain biking trails, from technical trails to fun family rides, you'll find tracks and trails for all levels. Argyll Forest Park with its vast areas of forest and mountain looks stunning in winter. There are thousands of miles of trails and forest tracks to explore by bike. There's a whole network of trails from Ardgartan that make for a great day's mountain biking in winter, including the 11km Glenshellish Loop.
The Fire Tower Trail near Lochgilphead is another good option for winter. The route is a network of single track sections linked by forest roads, so you can make up your route and do as much or as little as you like. You'll be treated to some amazing views over the winter landscape to the islands of Jura, Scarba and the Gulf of Corryvreckan. Fearnoch, a woodland near Taynuilt, is another top spot for mountain biking and you'll be treated to dramatic views of the snow-capped Ben Cruachan, Argyll's highest mountain.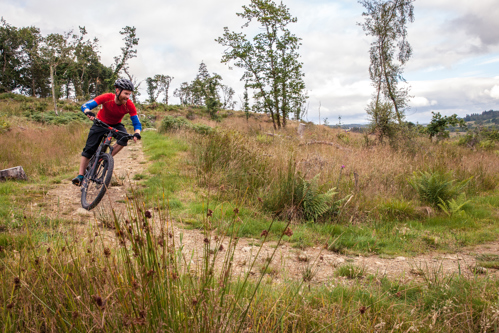 Mountain biking in Argyll & the Isles, Credit: KJ Photography
Golfing
Scotland is known as the home of golf, so of course, you will find some of the most spectacular golf courses in the world here. You'll also find some of the rawest, original links-style courses, which give both professional and beginner golfers an amazing experience of the way the sport was back in the beginning. 
The Machrie Hotel & Golf Links on the Isle of Islay should eb on every golfers bucket list. Frequently named one of the best courses in Scotland, it's a flat, vast, and classic links course. You can see for miles around when you're on this course, and the remoteness gives you an open, freeing feeling. Head to the Machrie's website to discover some exclusive winter packages.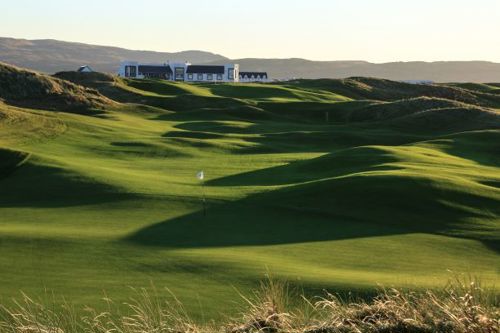 Golfing at the Machrie will be an unforgettable experience.
Winter hill walking
During the winter in Argyll & the Isles, you make not get snow at lower levels but head to hills and you'll be in a winter wonderland! The Arrochar Alps is by far the most spectacular mountain range in the Southern Highlands. The most popular hill within this group is Ben Arthur, commonly known as The Cobbler, which is located near the head of Loch Long. The views from the top are stunning, particularly on a crisp winter's days. A word of caution - hillwalking in Scotland in winter should be regarded as mountaineering and requires extra precautions. Daylight hours are shorter and weather conditions are more severe – so make sure you're prepared and experienced before venturing out.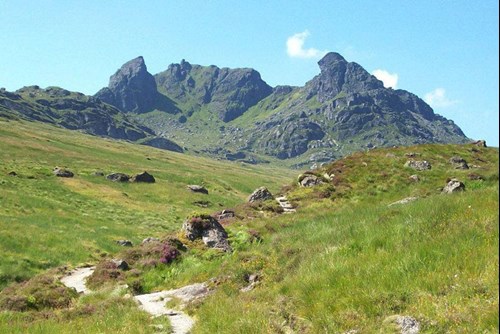 Arrochar Alps, track to the Cobbler.
Surfing
Winter bring bigger and more challenging waves, as well as colder conditions. If you're an experienced surfer and you wear a winter wetsuit, boots, gloves and cap, you can enjoy some brilliant surfing in Argyll during the winter. Tiree, the most westerly Inner Hebridean island is a mecca for surfers. The west coast of Kintyre is another of Argyll's top surfing spots. Huge sandy beaches are often pounded by Atlantic breakers, making it a destination for adventurous surfers during the winter.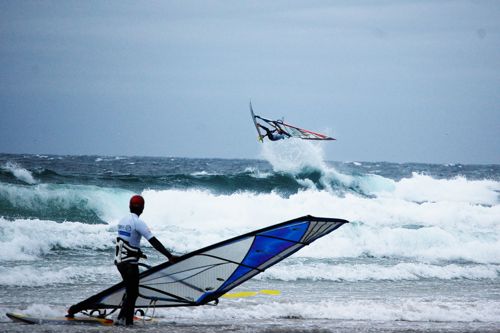 Surfing in Tiree, Credit: Wild about Argyll & the Isles
Kayaking
The waters around Argyll & the Isles coastline can offer wonderful kayaking during the winter. Argyll & the Isles sea lochs can provide calm waters that are protected from the wind. The Kyles of Bute is a lovely protected spot, with plenty of beaches, islands and inlets to explore. Look out for the winter wildlife, including seals, seabirds and birds of prey circling overhead. A word of warning though, the weather can change very quickly in Argyll & the Isles so you should only head out during the winter if you're experienced and prepared.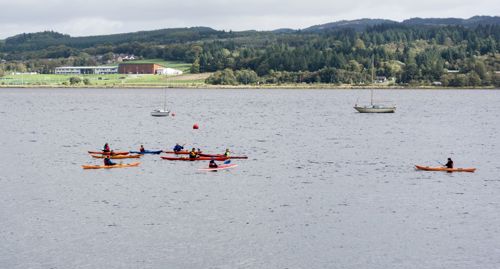 Kayaking in Argyll & the Isles, Credit: KJ Photography