Family-friendly Bike Routes in Cowal - by a local
Fraser Smith lives in Dunoon and spends most of his free time enjoying the great outdoors exploring the hills, lochs and shoreline of Cowal. He's been known to make a summit and return in time for work at 9am. He writes about it all in his blog www.explorecowal.com. In his posts he'll share his knowledge about cycling, walking, kayaking and wild camping in Cowal.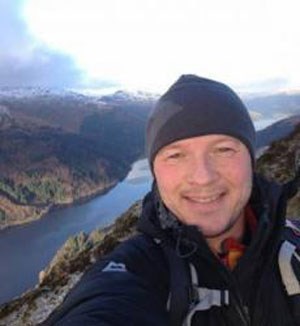 Image: Local Fraser Smith
Fraser's Top Family Cycling Routes
There's a lot of challenging cycling around Dunoon, both fast-paced road cycling and off-road mountain biking. The strenuous ride over the A8003 to Tighnabruaich is a cracker, and for the off-roaders, the network of forestry roads and trails provides endless gnarly choices. But at this time of the year you might want to do something a bit gentler with the younger members of your family and there are some really good lower level routes that will do the trick nicely. What's more, you can get ice cream on route, which is always a winner!
The seafront from Dunoon to Kirn has recently been upgraded thanks to funding from Sustrans. The shared walkway/cycleway provides a lovely safe environment for youngsters to hone their cycling skills. Best of all there are cafés at either end selling that all-important ice cream.
For something a little more adventurous, you could try a circuit that starts out at Puck's Glen. It follows the old road behind the Lamont Lodges, under the canopies of the natural woodland and carries on to Benmore Gardens. Carefully cross the main road to the Benmore Café and you can enjoy a well-earned treat at the halfway point. If you fancy stopping for a meal or a walk around the garden, there are bike stands where you can secure your bikes.
The return journey passes over a wooden bridge at the car park. An unsurfaced road that runs adjacent to the river has a few thrills and spills with bumpy terrain and puddles. The second bridge, this time metal, passes over the river to Uig Hall. Leave Uig Hall and head for the main road, then cross the main road and continue towards Eckford House situated on the old road. After joining the old road turn right and this will lead you back to the Puck's Glen car park.