Dog-friendly Accommodations, Restaurants and Walks on the Isle of Coll
The Hebridean island of Coll is magical place to visit. Situated far out in the Atlantic, it offers tranquility, stunning scenery and wildlife galore. The island, just 13 miles long and 3 miles wide, is a fabulous place to explore on foot. Stroll on the sandy beaches and machair, discover duns, crannogs and historical settlements and marvel at the glorious views. And on Coll, your four-legged walking companion is welcome too! You'll find dog-friendly places to stay and eat, as well as plenty of wonderful walks.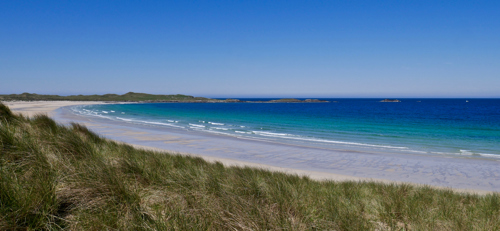 Why Coll is A Dog's Paradise
Coll is a true wilderness and blank canvas for you and your dog to explore. You won't find many way-marked footpaths leading you to your destination, but a basic map (or a chat with a local) will reveal some great walks, while an Ordnance Survey map will help you explore further afield safely.   
Most of Coll's beaches are surrounded by farmland and there may well be livestock in the fields at various times of year. But that doesn't mean you can't enjoy a long walk with your dog well away from livestock. Coll's livestock is not intensively farmed, and they have loads of space to graze. Be aware, however, that livestock might be around the next bend or over the next hump, and keep your dog on the lead until you can be absolutely sure you are well away from livestock. Ask the locals, follow the Scottish Outdoor Access Code, and you won't struggle to give your dog the exercise they need while also enjoying a lovely walk.
Beaches 
Dogs love nothing better than a good run along a beach, and Coll is home to some truly spectacular stretches of sand. The island is fringed by over 30 stunning sandy bays lapped by turquoise seas. One thing's for sure, these beaches are never crowded.
Creagan Dearg/Red Rocks is a stunning bay with a small hill to climb for a different perspective, smaller beaches to access when the tide is out (or by walking around), and a stream to paddle in.
Tràigh Gharbh is part of a string of beaches locally referred to as Toraston & Wee Torastan. It's a lovely place to walk your dog. The beaches are popular with visitors and locals, yet with so many parts to explore you won't struggle to find peace and quiet if you want it. 
Tràigh Feall is another lovely beach for a good, long walk and a play in the sand dunes. It sits below Ben Feall, a gentle climb offering wonderful views across Coll and out to Tiree.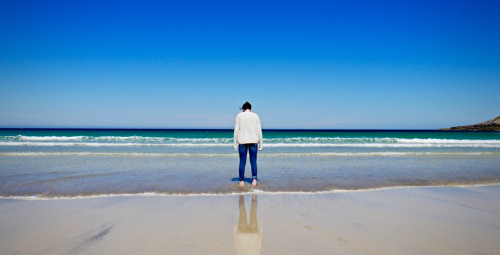 Dog-friendly accommodation and places to eat on Coll
Both Coll Hotel and Coll Bunkhouse allow pre-booked dogs to stay (T&Cs apply). An Cridhe, Coll's community centre, is a must for all visitors to the island and dogs are also welcome. Coll Hotel offers the same menu throughout its eating areas and dogs are welcome (on the lead) in certain parts. It also has a beautiful garden for your dog to get some fresh air.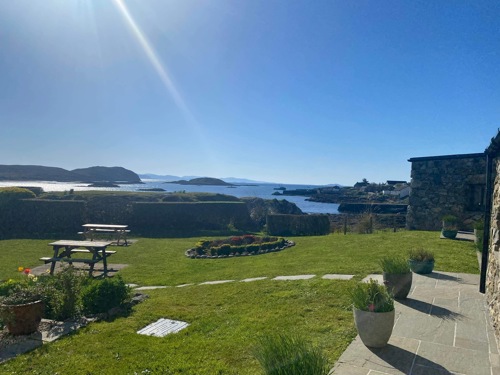 Image: Coll Hotel's outdoor area. Credit: Coll Hotel