9 Fabulous Forests to Visit in Cowal
You're spoilt for choice when it comes to woodlands in Cowal. Argyll Forest Park stretches across much of Cowal and there are precious pockets of ancient Atlantic oakwoods hugging the coast. What's more, there are woodland treasures such as the giant redwoods at Benmore, the 'mightiest conifer in Europe' at Ardkinglas and the groves of trees at Kilmun Arboretum. All this woodland offers opportunities galore for outdoor adventures, from family days out to epic challenges. Isn't it time you discovered Cowal's fabulous forests?
Puck's Glen
The magical world of Puck's Glen is perfect for a family stroll. Named after the character in William Shakespeare's A Midsummer Night's Dream, there's a certain dreamlike quality to this glen, with its tumbling waterfalls and rocky gorge. There are two walks to enjoy: The Puck's Glen Gorge Trail and the Eckford House Trail, which climbs to offer wonderful views across Strath Eachaig to the mountains beyond.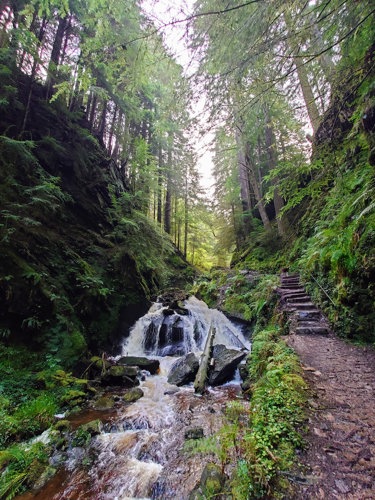 Ardkinglas
Ardkinglas Woodland Gardens sits at the head of Loch Fyne in Cairndow. It's an epic mountainside setting where you can wander through a huge collection of trees and shrubs and discover the "mightiest conifer in Europe", a magnificent Silver Fir. The woodland is also home to The Gruffalo Trail, which is fantastic fun for kids.  The trail winds though a lovely part of the wood to a Gruffalo sculpture, which is waiting to surprise exploring children.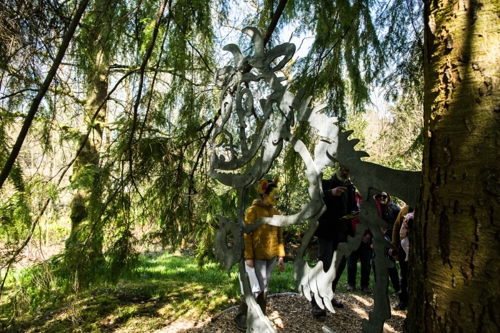 Ardentinny
Ardentinny Forest is a top spot for a family day out. Ardentinny Beach is popular with picnickers and there are Barbecue and toilet facilities. It's also the starting point for some lovely easy walking trails, some of which are suitable for wheelchairs and buggies. The Riverside Trail is an easy, fairly level route by the water, and looks wonderful in spring when the bluebells are out. If you fancy something a bit more challenging, you could try walking or cycling all the way to Carrick Castle on Loch Goil.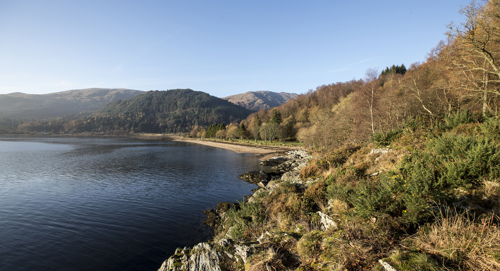 Glenan Wood
Glenan Wood is a wonderful ancient oak woodland on 'Argyll's Secret Coast'. It's rich in wildlife, with adders, otters, bats, deer, pine martens and water voles all living here. It's great for bird watching too; listen out for cuckoos, wood warblers, owls and even a rare population of nightjars. Lichens, moss, ferns and wild flowers also thrive among the twisted trees and rocks. One option is a circular route that will take you along the shore path and back via the forest path. A longer detour takes ou to the deserted Glenan Village.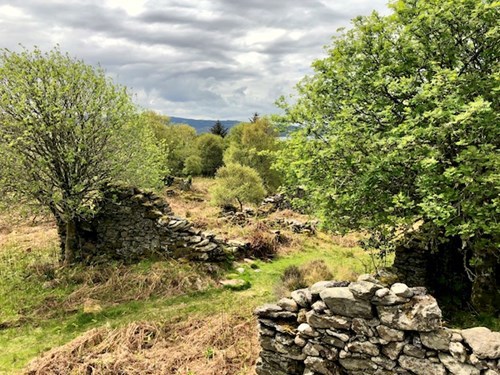 Benmore Gardens
Benmore Botanic Garden sits seven miles north of Dunoon. The world-famous collection of flowering trees and shrubs includes over 300 species of rhododendron and over one third of the world's hardy conifer species. You can't miss the towering avenue of Giant Redwoods. Established over 150 years ago, these giants of the tree world are now over 50 metres high! Stroll down the avenue and look out for red squirrels. The woodlands are great for spotting small birds, such as bullfinches, great tits, blue tits and coal tits.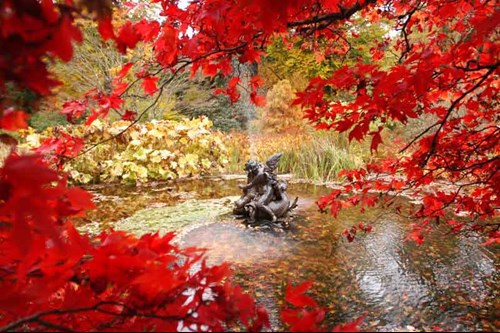 Glenbranter
With a network or trails, Glenbranter near Strachur is ideal for a forest adventure. From a short stroll among ancient oaks to a challenging all-day bike ride, there's something for everyone in this wild rugged landscape. You'll also find a red squirrel viewing camera. Glenbranter is part of the Argyll Forest Park.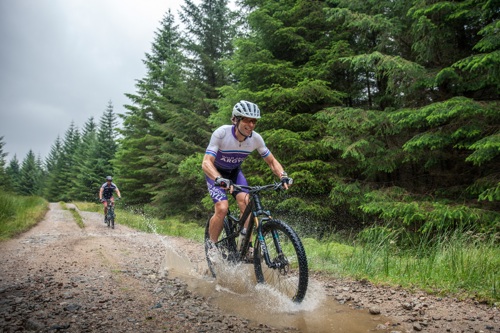 Ardgartan
Ardgartan is another fabulous part of Argyll Forest Park, offering excellent adventure opportunities, particularly for cross-country mountain biking. Pick up the network of forest tracks and head down the shore of Loch Long through mixed woodlands. 
Cormonachan
This beautiful community-managed woodland on the shores of Loch Goil is a fantastic place for a woodland wander. There's a network of way-marked walking paths through oak woodland, a red squirrel trail and a resource centre. Look out for areas of old coppiced hazel. Follow the Red Squirrel Trail to find the Red Squirrel Hide and Contemplation Shelter.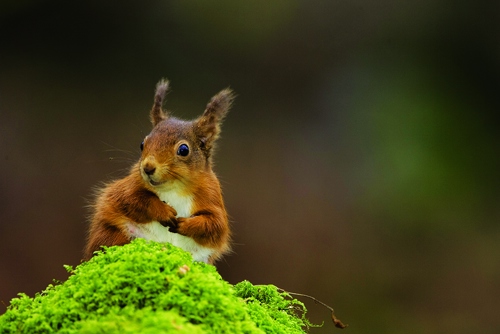 Kilmun Arboretum
Take a stroll though small forests of silver firs, giant sequoia, coastal redwoods, Oregon maple, Chilean southern beech and more at this unique arboretum in Cowal. It was created by the Forestry Commission in 1930 when they planted over 260 different tree species in separate groves. The idea was to see how suitable they'd be to grow in Scotland. There are three short walking routes, including the John Jackson Trail, named after a local forester, which provides a brief introduction to the exotic species of the arboretum.