Where to eat in and around Scotland's seafood capital
The Argyll region of Oban & Lorn is a must-visit destination for any food lover. With miles of glorious coastline, this beautiful part of Scotland is renowned for the seafood hauled fresh from its waters. And you'll find a host of restaurants, pubs and hotels serving up this fabulous array of fish and shellfish in stunning coastal locations.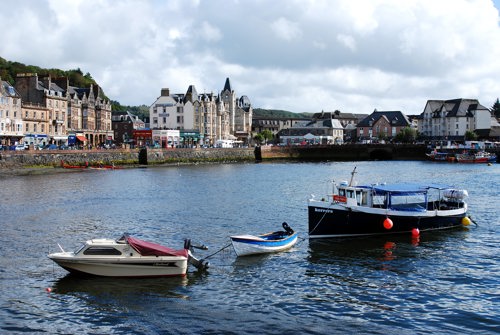 Discover Scotland's Seafood Captial
The fishing port of Oban, known as 'Scotland's Seafood Capital,' is the place to sample the region's fresh seafood. From award-winning fine dining to family-friendly gastro pubs to the freshest fish and chips, there's something for all tastes and budgets.
Eeusk
For fantastic fish served up in modern surroundings, you can't beat Eeusk. This multi-award-winning seafood restaurant sits on Oban's North Pier overlooking Oban Bay. Tuck into a sensational seafood platter while you savour views of Kerrera, Lismore, and the mountains of Mull and Morven beyond. The shellfish is caught locally, with lobsters and crabs from the rocky coast of Luing, langoustine, mussels and oysters from the clear waters of Loch Linnhe and Loch Creran and scallops from the Isle of Mull. With the exception of sea bass, the wet fish is landed locally too.
Waterfront Fishhouse
Across on Oban's South Pier you'll find another of the town's top fish restaurants. Housed on the top floor of a converted seamen's mission, the Waterfront Fishouse serves up the finest fish and shellfish landed at the quay just a few metres away. The menu ranges from classic haddock and chips to fresh oysters and scallops. Treat yourself to a plate of local langoustine served simply with garlic butter.
The View
The restaurant/bar and waterfront terrace at The View is also a favourite as the views from the restaurant are tremendous, particularly in the evening when the sun sets behind Kerrera. You can enjoy fish and chip before a ceilidh night or a whisky tasting. 
Cuan Mor
If you're looking for fresh seafood served up in a relaxed setting, try Cuan Mor. This friendly restaurant/bar serves up home-cooked food to suit all tastes and budgets, with fish featuring heavily on the menu. Try the scampi, hand-made with local langoustine tails and served up with Maris Piper chips, or Isle of Mull Scallops with spinach, black pudding and a smoked cheese sauce. 
Manor House Hotel
The restaurant at the Manor House Hotel in Oban is a favourite with locals and a great choice for a special occasion. The building, a Georgian villa at Oban Harbour built for the Duke of Argyll, is stunning. Enjoy a fabulous five-course fine-dining experience in the restaurant, which occupies the original Manor House kitchen. The fish and seafood is sourced from Oban fishmongers, Donald Watt, which operates from the pier where the Oban fishing fleet arrives with its daily catch.
Surrounding Seafood Restaurants
But it's not just Oban where you'll find fabulous seafood restaurants. Great eateries dot the area, serving up locally sourced food in gorgeous surroundings.
Creagan Inn
The cosy pub Creagan Inn is only a short drive from Oban. The contemporary Scottish pub by Loch Creran in the village of Appin, serves honest pub food to suit all tastes. It also has a fantastic whisky bar with a wide varity of local Scottish whiskies, gin and more. So, grab a seat on the outdoor terrace, pour yourself a wee dram and take in the stunning views over Loch Creran.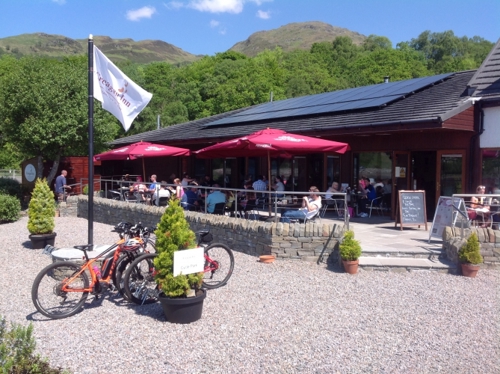 The Pierhouse Hotel
Head north to Port Appin on the shores of Loch Linnhe to discover the Pierhouse Hotel and its award-winning seafood restaurant. The Pierhouse is all about fresh, local produce simply cooked to perfection and served with an unbeatable sea view. The oysters are hand-picked from Loch Creran oyster beds, the mussels and langoustines are harvested from Loch Linnhe and Loch Etive while the lobsters and crab are kept mouth-wateringly fresh in creels at the end of the pier. The restaurant is open for lunch and dinner. For something more relaxed head to the Ferry Bar; the outside terrace is a great place to enjoy a meal on a sunny day with views down the Lynn of Lorn.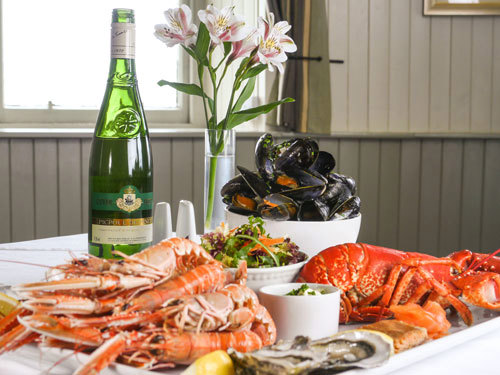 Loch Melfort Hotel
Head south to the Loch Melfort Hotel at Arduaine for yet more great seafood complemented by wonderful coastal views. The hotel's two restaurants include the 2 AA Rosette Asknish Bay Restaurant and the Chartroom II Bistro. Both offer impeccably prepared, locally sourced seafood in stunning surroundings. The view onto Asknish Bay and out to Shuna and Jura is simply breathtaking.
Places to Stay in Oban
Looking for a place to stay in Oban? The bustling town has many accommodations that cater to everyone's preferences. Here are some of our top recommendations for places to stay in and around Oban:
This is just a taster of where to eat seafood in and around Oban & Lorn. There are lots of other fabulous fishy eateries just waiting to be discovered. This year make sure you visit Oban & Lorn and enjoy a gastronomic tour that neither you, nor your taste buds, will forget in a hurry.