Seafood, scenery and craft beer. Why you need discover the head of Loch Fyne!
Loch Fyne is Scotland's longest sea loch. Stretching 40 miles from the Sound of Bute to Cairndow, it makes up part of the coastline of the Cowal peninsula. And what a diverse and beautiful coastline it is, with rocky shores, sandy bays, fishing villages, restaurants and wildlife galore.
Discover the foodie paradise Loch Fyne 
The head of Loch Fyne, where the hills tumble down to meet the water, is a top destination for foodies. Here you can sample the freshest Loch Fyne seafood at the world-famous Loch Fyne Oyster Bar & Deli and discover Fyne Ales Brewery. And it's not just about the food. There are fabulous walks and fascinating historical sites nearby. Just over an hour from Glasgow and two hours from Edinburgh, the head of Loch Fyne makes for a wonderful day trip or stopping off point if you're heading north or south.
Loch Fyne Oyster Bar & Deli
The Loch Fyne Oyster Bar & Deli is the place to sample local seafood, from oysters straight out of the clear water of Loch Fyne to Loch Fyne kippers.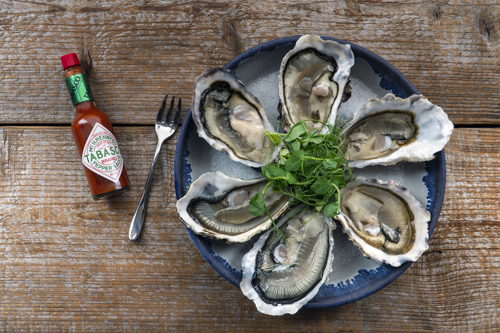 The company started out farming oysters in Loch Fyne and selling them direct to the public in a nearby lay-by. Today Loch Fyne Oysters still produces seafood in the loch, as well as smoking fish on site, all of which is served up in the modern restaurant and available to buy in the deli. 
The Tree Shop is next door to the Loch Fyne Oyster Bar. Pop in for a fantastic collection of trees, plants and flowers, as well as a gift shop, café and Here We Are centre. And just along the road is the Fyne Ales Brewery. It won 'Beer Destination of the Year' at the Scottish Beer Awards 2017, and you can see why. It's a stunning location.
Fyne Ales Brewery
Follow the winding road up Glen Fyne for a few minutes and you'll find the brewery. Pull up a bar stool and sample some Fyne Ales and tuck into some delicious home-cooked food. If you'd rather take away, there's also a shop where you can buy the full range of bottled ales and mini casks, as well as beef from Fyne Ales' own herd of Highland Cattle. There's a nice courtyard for al fresco dining on a sunny day. And if you like what you see, you might want to get yourself some tickets for FyneFest, a family-friendly festival with great beer, food, music and fun.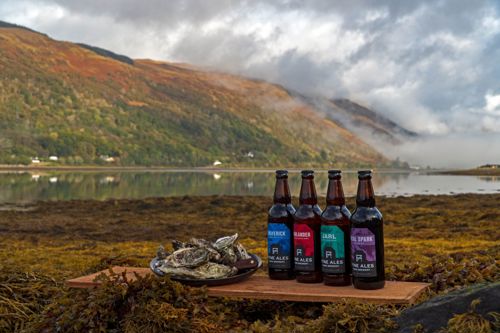 There's a nice walk up Glen Fyne from the brewery. If you're fit and have the time for a day's walking, this is the route to Beinn Bhuidhe, an isolated Munro with fabulous views from the summit. It's a good eight hours' walking. You can find out more about the route on Walk Highlands.
Ardkinglas Woodland Gardens
For a gentler stroll, Ardkinglas Woodland Gardens is a few minutes away at the village of Cairndow. Set against a spectacular background of mountain and forest, it's a lovely place to explore. It's open all the year round, and has an outstanding collection of plants and trees.
It's also home to The Gruffalo Trail, which follows a short route through an atmospheric area of the woods. At the end of the path, near the lochan where water lilies flower in the summer, the Gruffalo sculpture is hidden, waiting to surprise exploring children.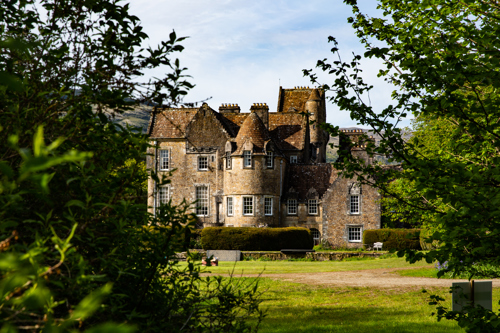 East Bank of Loch Fyne
From here, continue east along the A83 and then take the A815, which hugs the east bank of Loch Fyne, until you reach Strachur where you'll find The Creggans Inn, another Loch Fyne dining delight. MacPhunn's Bar & Restaurant is great for a relaxed meal while the 2 AA Rosette Loch Fyne Dining Room offers delicious fine dining. Local, seasonal ingredients are all on the menu, including lots of seafood. Strachur Smiddy Museum & Craft Shop is well worth a visit. Go on the weekend and you might see the blacksmith in action. Look out for The Tinkers' Heart, a pattern of quartz stones which was originally laid in the 1700s. It's been used by generations of Scottish Travellers as a wedding place. You'll find it in a field beside the A815 on east Loch Fyne near the junction with the B839.
Discover Inveraray
The head of Loch Fyne is ideally located for exploring further afield in Argyll. Head west along the A83 and you'll reach the handsome Georgian town of Inveraray. It's home to Inveraray Castle, the seat of Clan Campbell, and Inveraray Jail, one of Scotland's top visitor attractions. Drop by Ocho Inveraray for a delicious lunch with stunning views over Loch Fyne.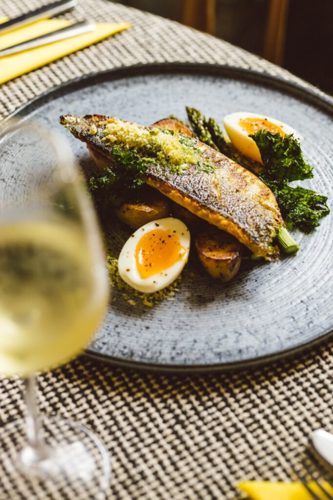 Head east along the A83 and you'll come to magnificent Arrochar Alps which offer some of the best hill walking and climbing in Argyll. Further on still is Loch Lomond.