The perfect day trip from Glasgow: Visit the Isle of Bute
If you fancy a Scottish island adventure, then Bute is a great choice. It's easily reached from the Central Belt of Scotland and makes an excellent day trip from Glasgow.
Hop on the train at Glasgow and you'll be in Wemyss Bay in around 50 minutes. From here, the ferry crossing to Rothesay on Bute takes 35 minutes.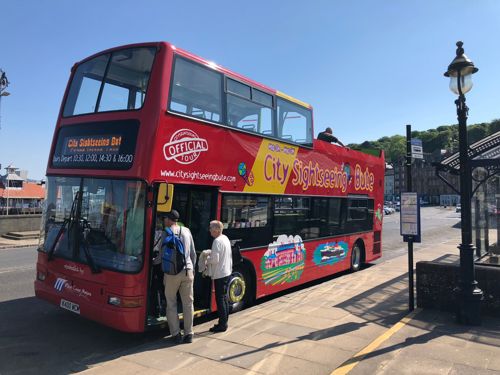 Things to See & Do on Bute
There's lots to discover on the Isle of Bute! You could spend a happy day exploring Rothesay, a fantastic Victoria seaside resort brimming with history, Italian cafés and good-old-fashioned shops. Or why not bring your car or bike on the ferry and discover the rest of the island? Here are our top tips for thing to do on Bute.
History
Bute is packed with history. Rothesay is home to Rothesay Castle, which dates back to the early 13th century. Built by the Stewart family to defend against invading Vikings, the castle's immense circular curtain wall makes it unique in Scotland. Just up the road from Rothesay Castle is Bute Museum, a treasure trove full of fascinating objects and information. You can find out more about Bute's many archaeological sites at the museum, including standing stones and stone circles. One of the highlights of a visit to Bute is Mount Stuart, a spectacular neo-gothic palace set amid acres of lush garden. The house, the ancestral home of the Marquess of Bute, features magnificent design and craftsmanship.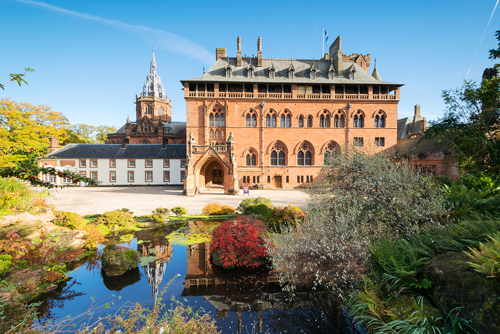 Bute's Beaches
Bute is home to some breath-taking beaches. Ettrick Bay sits on the north-west coast of the island. It's a mile-long stretch of golden sand with stunning views over to Argyll's Secret Coast and the neighbouring island of Arran. At the start of the beach Ettrick Bay Tearoom serves up ice cream, excellent lunches and mouth-watering cakes. St Ninian's Bay (also known as The Straad) is a small horseshoe-shaped bay further south from Ettrick Bay covered with white cockle shells. Further south still is secluded Scalpsie Bay, a beautiful stretch of reddish sand where you can watch the large colony of seals, both Common and Grey, on their rocky perches. Kilchattan Bay and Stravanan Bay are also lovely beaches to visit.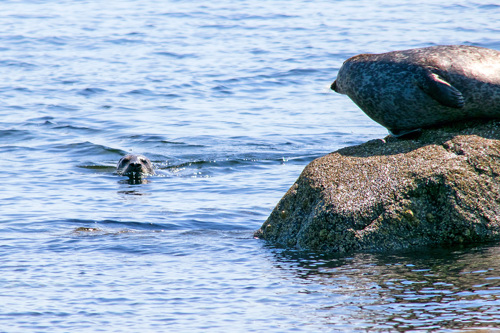 Cycling: Two wheels are better than four!
Quiet roads, stunning scenery and great cafés – Bute is the perfect place for a one-day cycling mini-adventure. One of the best ways to see if Bute is to cycle the 23-mile loop that takes you right around the island. The route is a stunner, with glorious views to the Kyles of Bute, Arran and beyond. Rothesay to Ettrick Bay is a great day's cycling for all the family. Explore Bute's wild west coast with this 10-mile route. If you would rather explore the south of the island, then try the loop from Rothesay to Kingarth via Mount Stuart, which is around 11 miles long.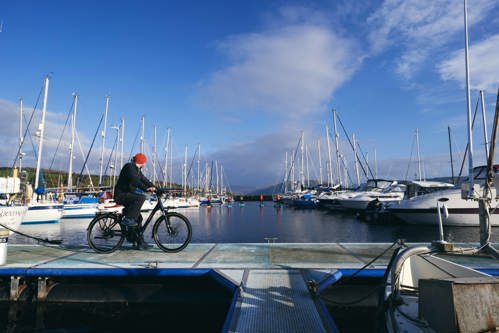 Gardens
Ardencraig Gardens is a lovely walled garden in Rothesay on Bute that bursts with colour in the summer. It originally formed part of a larger area designed for the owners of the nearby Ardencraig House by Percy Cane. Ascog Hall Fernery & Gardens is another fabulous garden to visit. The Victorian Fernery is a beautiful sunken structure fed by natural spring waters and housing many fern species. And finally the gardens at Mount Stuart are simply stunning. You'll find woodland glades, shoreline wilderness and meticulous formal lawns and gardens, all set against the backdrop of the Firth of Clyde.
Food and drink
Bute is awash with great-tasting prouce. Delicious beef and lamb come from livestock that feed on the island's lush pasture, while seafood is hauled from the surrounding waters. You'll find an abundance of eateries serving up this fabulous local food in stunning locations, from beachside cafés to fine-dining restaurants by the harbour. And don't miss the chance to visit Bute Distillery. Less than a five minute walk from the ferry terminal, the Gin garden serves their locally brewed spirits in fantastic cocktail combinations.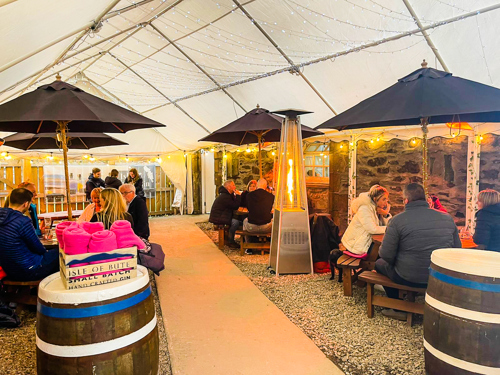 Getting to Bute
Bute is considered the most accessible island off the west coast of Scotland. It's just 50 minutes away from Glasgow by road or rail, followed by a 35-minute CalMac ferry crossing from Wemyss Bay to Rothesay. Another CalMac ferry runs from Colintraive to Rhubodach, taking less than five minutes. 
Staying on Bute
There is a variety of accommodation available on Bute. Wether you'd like to stay in Rothensay town at Boat House Super Suite, enjoy the coastal views from Seaview Cottage or enjoy the luxurious space of the Coach House at Steward Hall - You'll find your perfect accommodation on Bute! 
Looking for something more unique? Stay at the Charcoal Huts in Bute Forest to truly immerse yourself in the quiet and peaceful woodland landscape. 
So with all these options from a gentle spin with the family, to a lycra-clad, competitive Cat 2 climb, what are you waiting for? Make a bee-line for Bute for some bicycling bliss!