The top five instagrammable places in the Heart of Argyll
Kilmartin Glen and nearby Loch Awe are packed with glorious views, so you can take a decent Instagram snap in almost any corner of the region. But if you want your Instagram to really ignite, then try the spots on this list. We've pulled together the five most instagrammable places in the area or nearby places. They're visually striking, so you can sit back, let the scenery do the talking and watch as the 'likes' rack up. Visit some incredible places, get snapping and fill your feed with stunning scenes from.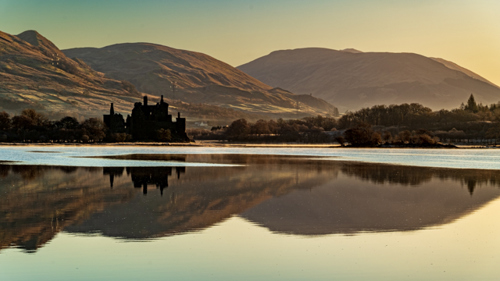 Kilmartin rocks!
Kilmartin Glen is not only stunningly beautiful, it's also one of Scotland's richest prehistoric landscapes and packed with ancient monuments, including cairns, standing stones and stone circles. Take a walk through the glen and pick your shot! Frame your image of the two stone circles at Temple Wood, which date back to around 3,000 BC. Or how about gazing up to the five Nether Largie standing stones? They're huge (up to 2.80m in height) and are aligned on an approximately north east to south west axis. You could also check out the rock art, as Kilmartin Glen has some of the most impressive cup and ring decorated rock surfaces in Scotland.

While you're here: pay a visit to Kilmartin Museum, which is the best place to learn about the area's incredible prehistoric monuments and archaeology.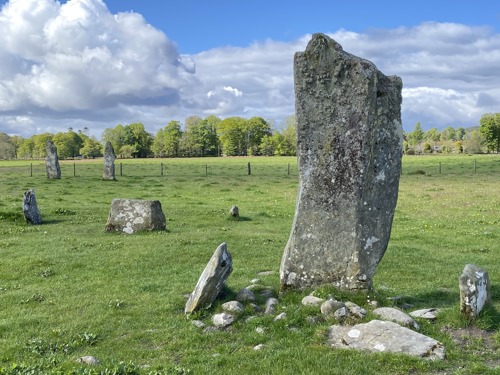 Dunadd Fort
Stand in the footsteps of Kings The view from the top of Dunadd Fort s sure to set your Instagram feed on fire! It's a short climb to the top of this rocky outcrop, but it's well worth the effort. Moine Mhor, the great moss, extends below you and on a clear day the view across Mid Argyll is breath taking. Dunadd was the capital of the Ancient Kingdom of Dalriada, and legend has it that the first Kings of Scotland were crowned here. At the top, a footprint - size 8 - is carved into the stone, which is thought to have been part of the coronation ceremony for the kings. Have a nose around and you'll also find some ogham text, an early Irish writing format, carved into stone.

While you're here: take a walk along the Crinan Canal, 'Britain's most beautiful shortcut', for fabulous scenery and some great places to eat and drink.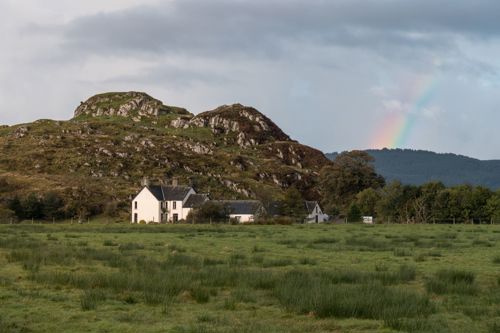 Knapdale Forest
Beavers were released in Knapdale Forest back in 2009 as part of the Scottish Beaver Trial and quickly settled into their new surroundings. They were the first beavers to live in the wild in Scotland in over 400 years. At Barnluasgan you'll find scenic trails which take you through the beaver territory. Time your visit right – dusk or dawn is best – and you might just spot one. We very much doubt you'll manage to get a selfie with one of these illusive creatures, but a shot of one swimming is likely to get you some serious likes. Even if you don't spot a beaver, there's plenty of evidence of beaver activity to take a snap of and don't forget that red squirrels, red deer, pine martins, otters, eagles (sea and golden) and ospreys, to name but a few, are all evident. Plus the forest itself is incredibly scenic.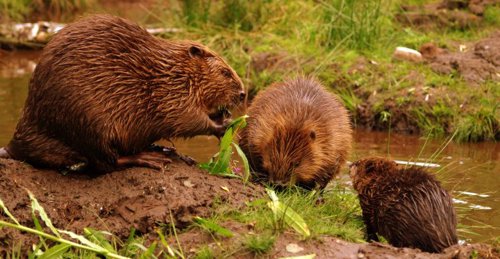 Jura 
The Isle of Jura sits off the west coast of Kilmartin Glen and Knapdale. From much of the mainland, you'll be treated to incredible views out to these Atlantic islands. Jura, with its distinctive peaks called the 'Paps of Jura' is a particularly iconic shot. If you get some height on a clear day, you'll get a cracking vista. One way to do this is to follow the Fire Tower Trails on the outskirts of Lochgilphead. This mountain bike route is a network of single track sections linked by forest roads. At the top there are spectacular views of the islands of Jura, Scarba and the Gulf of Corryvreckan. Make sure you let your followers know that you biked there! Or you could head up to the viewpoint above the wildlife visitor centre at Barr an Daimh. As well as views to the islands, you can also see the Crinan Canal and the Add Estuary below. Spin around and you get an incredible view of the meandering River Add and Kilmartin Glen.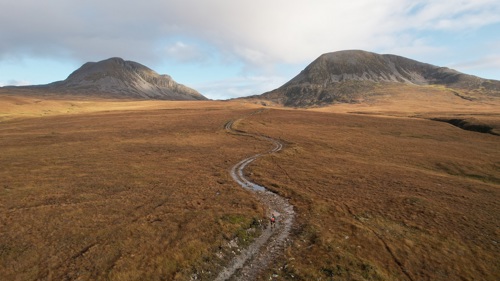 Kilchurn Castle
There's a lot of love on Instagram for romantic Scottish castles and you don't get more romantic than Kilchurn Castle. This marvellously evocative ruin sits on the shore of Loch Awe. Kilchurn's dramatic situation – at the head of the loch with the peak of Ben Cruachan visible behind – makes it one the most photographed castles in Scotland. Whether it's bright and sunny or wild and wintry, you can't fail to take a sensational snap for Instagram. Head up to the tower house's battlements for a striking view out across Loch Awe.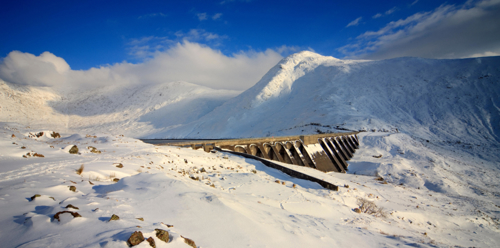 Image: While you're here: visit 'The Hollow Mountain' at Cruachan Power Station which lies at the heart of Ben Cruachan. A guided tour takes you on a short journey deep into the mountain.
Discover the Heart of Argyll: Places to eat, drink & stay
Stay by Loch Awe
Book a romantic getaway at Love Argyll's Blue Cottage to wake up to spectacular views across Loch Awe and to Ben Cruachan beyond. The Portsonachan Hotel & Lodges at the shores of Loch Awe is another fantastic choice for families that seek peace and tranquility in the middle of nowhere.
Stay in Inveraray
When visiting Inveraray, stay at the George Hotel for beautiful rooms, delicious food and a welcoming atmosphere. Close to Inverrary, you'll find Killean Farmhouse which was built in the 17th century and has kept much of its homely charm. Discover our top places to eat in Inverary here.
Stay in Crinan & Kilmartin
Further South, close to Crinan and Kilmarting Glen, you'll find a 'home away from home' Ederline Estate, a working hill farm covering around 13'000 acres of stunning scenery. Achnashelloch Holiday Cottages & Farm Shop is another fantastic spot close by. Located in an ancient and secluded settlement dating back to 1479, the Stable Cottage sits on the edge of Loch Fyne and is the perfect cosy, romantic getaway.
On a budget? Conveniently located between Mid-Argyll and Kintyre, Argyll Backpackers is an amazing purpose-built hostel with stunning views across Loch Fyne.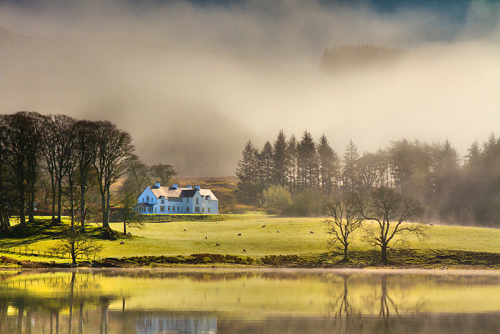 Ederline Estate is a stunning accommodation in the Heart of Argyll.
Lucy's Adfern is a must stop for breakfast or lunch, offering delicious homemade food and baked goods, including cakes and sourdough loaves. After a long day of exploring the Loch Fyne region, make sure to visit Starfish Restaurant for some fresh seafood, best enjoyed with one of Fyne Ales's local brews!
Find out more about things to see and do in the Heart of Argyll.