The Top Gin & Whisky Distilleries on Jura
The Hebridean island of Jura couldn't be more different to neighbouring Islay. Islay is relatively flat, fertile and populated while Jura is mountainous, rugged and home to just a couple of hundred souls. But there is something that these stunning islands have in common, and that's great spirit. Jura may only have one whisky distillery, but boy is it a good one! And whisky isn't the only spirit produced on Jura. Craft gin is now distilled on the island too. Wonderful whisky and great gin: isn't it time you experienced the spirits of Jura?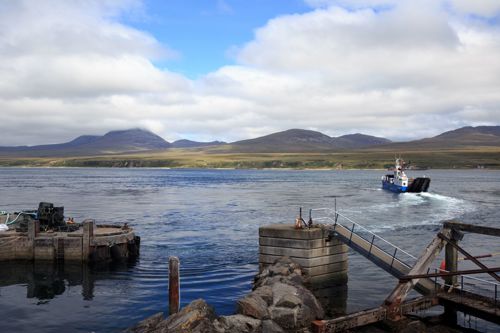 Whisky
The Isle of Jura Distillery has stood in its spot since 1810 when it was built by the Campbells of Jura. When production stopped in 1900s it fell into disrepair, but was revived in 1963. Ever since then, Jura Distillery has been using extra tall stills to create a unique range of whiskies, both smoky (peated) and sweet (lighter in style). There are four main whiskies. Origin is smooth and clean tasting, Superstition is a sweet yet smoky delight, Diurachs' Own is full-bodied and aged for 16 years, while Prophecy packs a huge peaty, salty punch.

The best way to learn more about the whisky (and try a dram or two) is to take a tour of the distillery. You'll discover more about the island's heritage and how Jura whisky is crafted. Tours run throughout the year, but it's best to book ahead. The basic 'Distillery Tour' is ideal for those who want a good overview. To delve a bit deeper, take the 'Sweet and Smoky Experience' tour. 'Discovering The Uncommon' is an in-depth tour which concentrates on what makes Jura's distillation process different to other distilleries.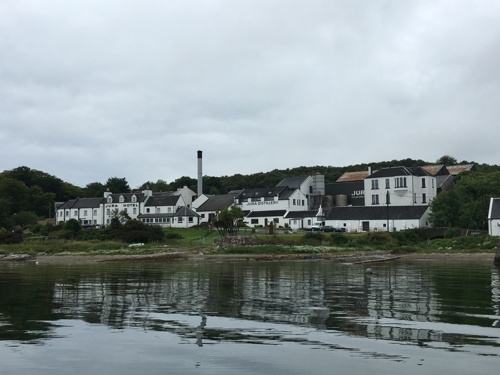 Craft Gin
While Jura whisky has a long history, Lussa Gin is the new kid on the block. It's made by hand in small batches by three local women - Claire Fletcher, Georgina Kitching & Alicia MacInnes - in Ardlussa at the north end of the island. This all-woman gin team not only distills the spirit, the ladies themselves grow and gather the key botanicals, including lemon thyme, rose petals, bog myrtle, elderflower, Scots pine, honeysuckle, sea lettuce and watermint. Spring water comes from the Lussa Glen. The result is a full-bodied floral gin with a hint of native flora, reflecting the wild conditions of the island.

Distillery tours are available by appointment only. Just call 01496 820323 to book a tour with a 'perfect serve' (£6) or a tour with a bottle to take home (£45).

If you do make the trip to Ardlussa, make sure you visit the glorious sandy beach at Inverlussa. In the summer you can savour the view and enjoy tea and cakes thanks to Tea on the Beach, the world's only walkie-talkie cafe. Radio through your order and your drinks and cakes will be delivered to you!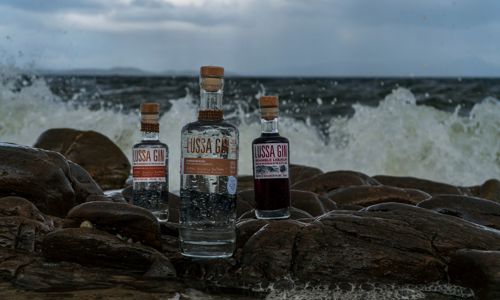 Where to stay
The Jura Hotel is just next door to Jura Distillery in Craighouse. It's a relaxed and friendly place, and the lively bar, which is the island's only pub, is a great place to enjoy a dram of Jura whisky or a Lussa Gin & tonic. You can camp in front of the hotel. There's also self-catering and B&B accommodation on Jura.
Getting to Jura
To get to the isle of Jura, most people first head to Islay. The islands are separated by the Sound of Islay, a half-mile wide stretch of water. The ferry runs from Port Askaig on Islay to Feolin on Jura. The other option is to catch the Jura Passenger Ferry from Tayvallich in mid Argyll directly to Craighouse on Jura. It runs from Easter until the end of September. Vehicles are not accommodated on this route.

Find out more about things to see and do on Islay & Jura.