5 Romantic Activities Perfect for Valentines Day
In his Welcome to Scotland blog travel writer Robin McKelvie writes that the Kyles of Bute is one of the top ten most romantic places in Scotland. After you've taken in the views he says '...slip down the hillside to the water's edge at Tighabruaich or Kames, where hideaway hotels and aphrodisiac oysters await.' We couldn't agree more. As Valentine's Day approaches, we thought we'd share five romantic things to do on Argyll's Secret Coast.
Stroll on the beach
The coastline of Argyll's Secret Coast is dotted with rocky beaches and bays, from the wildly romantic and rugged Glenan Bay to the dreamy sweep of sand at Ostel Bay. What's more, you'll often have them all to yourself. Alternatively, why not head out along the coast and discover your own secret cove?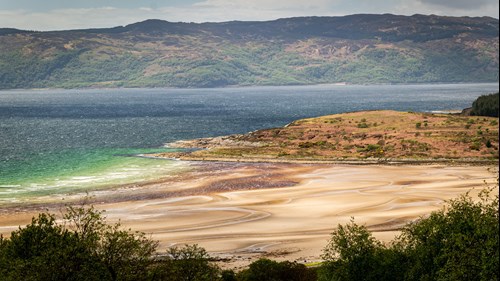 Feast on seafood
Bordered by two pristine stretches of water, the Kyles of Bute and Loch Fyne, this area is renowned for its seafood. Sea bass, cod, haddock, scallops, mussels, lobster, crab, oysters, langoustine and razor clams are all caught locally and feature on many menus. What could be more romantic than sharing a bottle of wine and some of Scotland's freshest seafood? Portavadie, the Kames Hotel and the Colintraive Hotel are all fabulous options for a seafood feast for two. They all have lovely accommodation options too.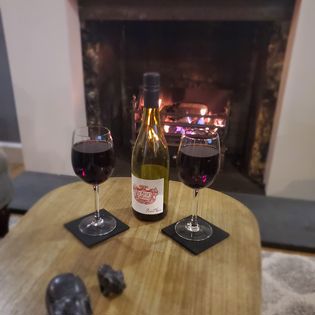 Romantic Night by the fire at the Royal Hotel.
Star gaze
We're on the map of Europe marked as the boundary for 'total darkness', with very little light pollution. Walk outside on a clear night and the canopy of stars will take your breath away. You might even see the Northern Lights. Take your pick from any number of great stargazing spots, but we think the wild and deserted Ostel Bay is particularly romantic. Wrap up warm, lie back on the sand, listen to the waves lap the shore and look out for shooting stars. Or how about heading to Portavadie's infinity pool after dark? This heated outdoor pool is a wonderful place for star-gazing. Another lovely sight is the moon rising from behind the Island of Bute casting a beautiful, silvery light across the Kyles.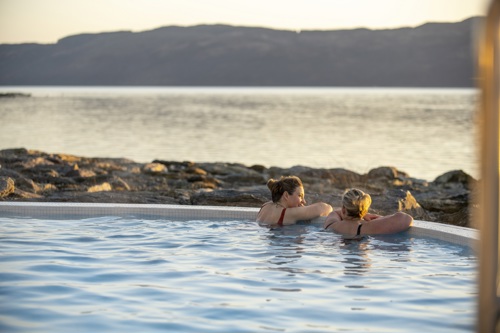 Find your secret hideaway
Make your starry-eyed escape! Argyll's Secret Coast has some lovely little hideaways for two. The minimalist Loch Riddon Bothy allows you an your partner to truly unplug and immerse yourself in the surrounding nature. Or how about a stay at Tighnariddon Cottages, a secluded traditional stone-built croft set in at the shores of Loch Riddon? The Couples' Retreat at Portavadie is another option. This modern eco retreat is set in its own grounds right on the beach. The wood-burning stove and double bath add to the romance. You can see more self-catering options here.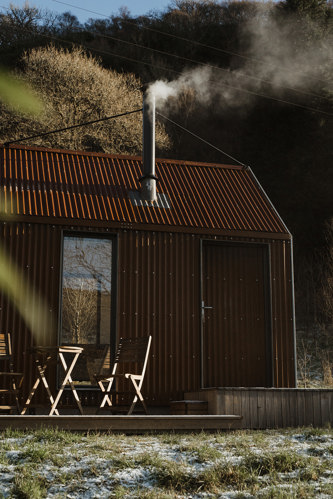 Loch Riddon Bothy is the perfect couple retreat.
Gorgeous gifts
Forget chocolates and flowers this year. If you want to give your Valentine something really special, then check out Tighnabruaich Gallery. It's full of achingly beautiful art and crafts that will be treasured for a lifetime.