9 Things Nature Lover Must Do on Mull, Iona, Coll and Tiree
The Hebridean islands of Mull, Iona, Coll and Tiree are magical places. Situated in the far north west of Argyll, they offer tranquility, stunning scenery and wildlife galore. From the towering peak of Ben More on Mull, to the beautiful sandy bays of Tiree, here are nine things that nature lovers must do on a visit to Mull, Iona, Tiree and Coll.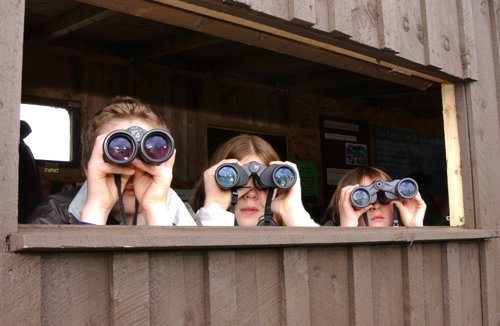 Eagle spotting hide on Mull.
1. Bag Ben More!
This rocky mountain is the only Munro on the inner Hebrides. From the summit you can sees scores of islands dotted around the Minches. On a clear day you'll see the Sound of Mull, Staffa, Ulva, the Ross of Mull and Iona in the distance.
2. Find Fingal's Cave.
Take a boat trip to Staffa, an uninhabited island best known for its magnificent basalt columns and spectacular sea caves. The most famous of these is Fingal's Cave, immortalised by Mendelssohn in his Hebrides Overture. Look out for the bore-hole at Gunna Mor which creates a dramatic thunderous noise when waves strike the cliff below. You could even extend your trip to the Treshnish Isles, where you can get up close and personal with puffins on Lunga.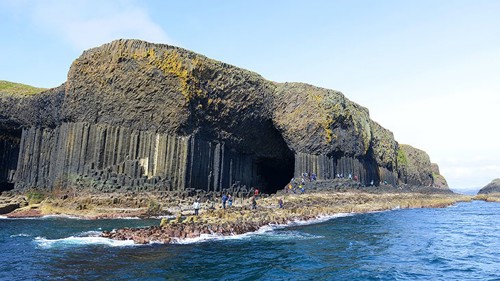 3. Be captivated by Mull's Carsaig Sea Arches and MacKinnon's Cave.
The coastal walk to the arches is tough going and you'll need to be a confident scrambler but for those who are capable it's well worth the effort. Look out for feral goats, eagles and, in spring, nesting kittiwakes and fulmars. It's another challenging, but short, walk to MacKinnon's Cave, which is thought to be the longest sea cave in all the Hebrides.
4. Marvel at McCulloch's Fossil Tree.
You'll find this geological wonder at the western tip of the Ardmeanach Peninsula on Mull. The tree, which is thought to be 50 million years old, is 12 metres high and 1.5 metres in diameter. Wow!
5. Answer the call of the birds and visit Coll RSPB reserve.
You won't be disappointed! The white beaches, sand dunes, machair grassland and moorland of the reserve are a haven for wintering geese, breeding waders and farmland birds. It's also a key site in the Corncrake Recovery Programme. Present from April to September, corncrakes are easy to hear – their rasping call goes on all night!
6. Be left wide-eyed by the white-tailed eagles of Mull.
It's an unforgettable nature experience! Join eagle experts or a ranger-led visit to discover Britain's largest and most impressive bird of prey. There's also a good chance of seeing golden eagles as well.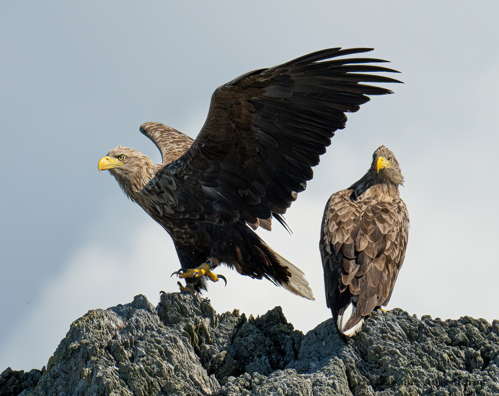 7. Fall in love with Lip na Cloiche Garden.
Situated on a steep hillside on the north-west coast of Mull, this lush garden is home to an eclectic mix of plants. Follow the path to the top of the hillside where you sit among the agapanthus, bottle-brushes, sedums and rambling roses and enjoy breath-taking views to the islands.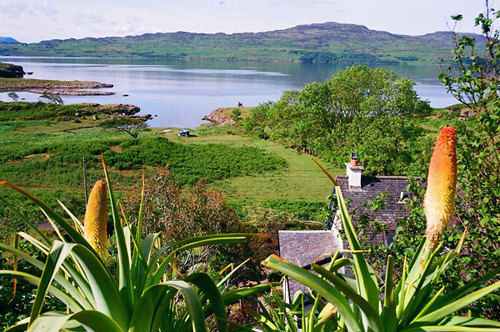 Credit: Lip na Cloche Garden
8. Make music on Tiree.
Tiree's Singing Stone balances on other rocks like an egg on a spoon. Strike it gently and it emits a metallic ring. It has a number of cup-marked indentations thought to have been carved up to 4,500 years ago by the Beaker People. According to island folklore, it was thrown by a giant from Mull, and should it ever be removed from Tiree the island will sink into the sea and be lost forever.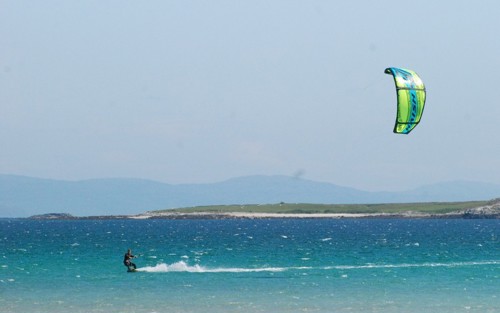 Looking for something more adventurous? Tiree is also famous for its water sports!
9. Escape to Iona.
This tiny island, a cradle of Christianity in Great Britain, is a place of pilgrimage for many. St Columba`s Bay, at the south end of Iona, is believed to be the place where St. Columba and his fellow monks landed on Iona in 563. It's a truly special place. Enjoy the birds, the wild flowers and the tranquility.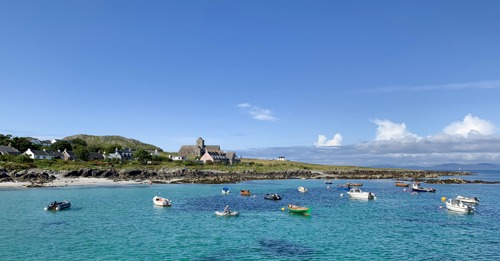 Find out more about the beautiful places to visit and fascinating things to do and see on Mull and Iona or Coll and Tiree.