7 Great family fun holiday escapes in Argyll & the Isles
By Robin McKelvie
It's that time again. The long-anticipated long summer school holidays are finally here. Wee ones are sky-high with excitement and anticipation. Some adults are too; others are meanwhile stressing about how on earth they are going to find things to keep their energetic offspring both busy and engaged? And off their tech. That is easier said than done in these cash-strapped times. Worry not, I've been enjoying a swathe of family fun in Argyll and Bute ever since my own parents used to bring me here in the holidays. I've continued the tradition with my two daughters and I'd love to share with you some of our favourite family tips for Argyll and Bute. We've got some something to suit even the most demanding wee ones. And for all budgets.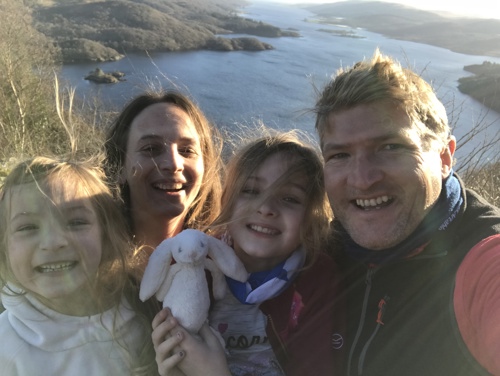 1. Hit the beach!
Most kids love the beach and the good news is that Argyll and Bute is blessed with myriad beaches for you to lose all sense of time on. On Cowal we adore Ostel Bay, a gorgeous arch of golden sand that you have to yomp a bit to get to. It's well worth it as it's never busy. On the isles another family favourite is Calgary Bay on the Isle of Mull, which handily has tent pitches to help save cash camping. Our favourite beach escape, though, has to be Coll. I'm not sure exactly how many beaches the isle boasts – I've settled on 23, though every local seems to come up with a different number. The joy is cycling or walking around just slipping down to your own slice of white sand paradise. I once swam with seals with my girls off Coll's west coast – bliss!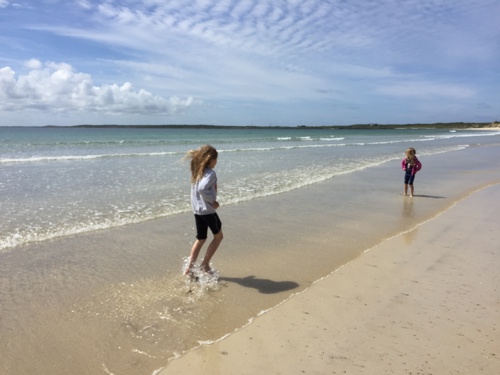 2. Head doon the watter
Just half a century ago the Firth of Clyde buzzed with paddle steamers splashing stressed-out Glaswegian workers 'doon the watter' for their holidays. You can keep that tradition going on the Waverley paddle steamer – I reckon her real home is Argyll, as you can read about on another of my Wild About Argyll blogs. This year she is ploughing right around Argyll and Bute. I've already been on a trip that took us from Oban, via Mull, down to Jura, through the Gulf of Corryvreckan and back up to Oban via the Slate Islands. The highlight was a minke whale as we approached the tumultuous waters of Corryvreckan.
3. Real life Treasure Island
The star attraction in the Firth of Clyde is the Isle of Bute. Just half an hour from the mainland by ferry, this island feels much further away. It's a great time to visit as the long-anticipated new Bute Yard food and drink emporium has just opened in the island capital of Rothesay. There are loads of wee shops in Rothesay, a fairy-tale castle with a moat and an open-top bus that sweeps you off around the island. I recommend getting off to check out the beach at Ettrick Bay and to enjoy a milkshake at the old school tearoom – my girls cannot get enough of these.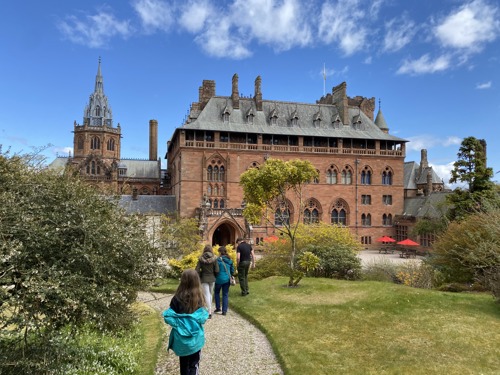 4. Delve back through the centuries
The kids may be on holiday, but that does not mean they don't have to stop learning. Kilmartin Glen is an epic prehistoric site that does not cost a penny to visit. Information boards are on hand, but you don't need to read much to be bewitched by the mysterious stone circles, cairns and vaulting standing stones sprinkled all across this remarkable site. Don't miss Dunadd too, the wee hill south of the main site, where the kings of Dalriada used to hold sway. You can impress your kids by telling them that Scotland in many ways started here.
An ideal place to stay nearby is the Loch Melfort Hotel. I know the family who have run it for decades and they are just lovely. And having kids of their own they know exactly what you need. Their 'staff' outside help – the goats and Highland cows who love posing for photos. It's a good spot for a wee bit of paddling or swimming too.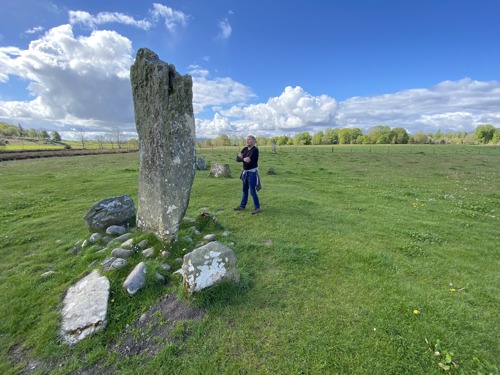 5. 'Can we go back to Oban, please daddy?'
I hear this line often when we're out and about in Argyll. My two daughters just love Oban and it's ideal as there is always plenty to do no matter the weather. If it's raining we often head for a swim at Atlantic Leisure. Then grab tasty treats at Oban Chocolate Company. When the sun is back out it is seafood on the pier at the famous green and white seafood shack, run by the ever-smiling Tony Monaghan. Tara always opts for their hot smoked salmon sandwiches, Emma just simple smoked salmon; we then share some shellfish. The shops are good here too. We always run out of time in Oban, which says it all really.
Melfort Village near Oban is a fantastic place to stay with the whole family. Whether it's marvelling at a breath-taking sunset, exploring rock-pools and skimming stones on the beach, taking long woodland walks with the family and dogs or just relaxing in the Restaurant after a wonderful meal - the opportunities are endless. Clan Cottages near Oban are another fantastic family-friendly accommodation.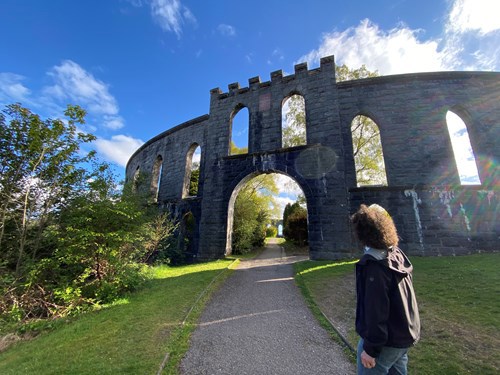 6. Escape to Cowal!
It's a mystery to me why more people don't head to Cowal. I've always had a soft spot for this peninsula as my mum is from Dunoon, but beyond that it is brilliant for a family holiday. A great base is Portavadie, a gorgeous resort right on the banks of Loch Fyne. My girls often ask about Portavadie – they want to go back bubbling in the outdoor infinity pool and eating in the waterfront restaurant. Over on the east side of the peninsula in Tighnabruaich we enjoy popping into Argyll Coffee Roasters and taking a look at the Tighnabruaich Art Gallery. There is an ace sailing school here making the most of the idyllic Kyles of Bute. We also savour rambles around the community woodland and the new Ark of Argyll, a spectacular wooden ark that is a statement on climate change and sustainability. Cowal always makes us think about how we live our lives as much as it does entertain us – a sense of community and sustainability runs very deep here.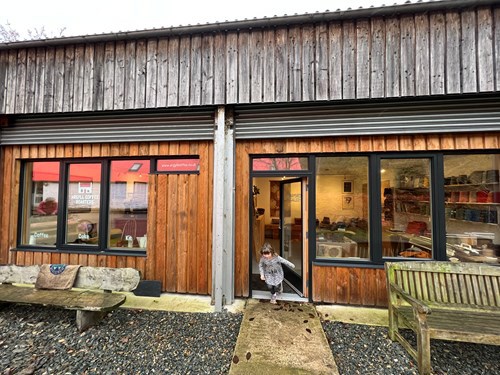 7. Head out on Safari
Don't know about you, but I don't think that I will ever be able to afford to whisk my kids off for safari in Africa. Well then how about a wildlife safari right here on the Isle of Mull? I'm serious. Last year we used the base of the youth hostel on the Tobermory waterfront for a wildlife extravaganza. We hiked out to Tobermory Lighthouse and saw otters and dolphins en route. In the evening we even spotted porpoises just out the windows in Tobermory Bay. We also headed out with Nature Scotland. They are just brilliant and guided us towards encounters with hulking sea eagles – Emma decided they were pterodactyls – numerous red deer and more otters. Who needs Africa when you've got glorious Argyll and Bute to keep your kids happy this summer?