Discover the Mull & Iona Food Trail
The islands of Mull, Iona and Ulva offer an incredible range of home-grown, home-harvested, home-produced and home-cooked food. These beautiful Hebridean islands are packed with great-tasting Argyll produce. Meat comes from livestock that feeds on the lush island pastures, while seafood is hauled fresh from the surrounding waters. There are oodles of home-baked goodies and artisan treats to be had, as well as an abundance of eating places in which to enjoy all this fabulous food.
And thanks to the Mull and Iona Food Trail, you won't miss a thing! This fantastic trail showcases the best island produce available on Mull, Iona and Ulva, giving you the opportunity to enjoy food that is locally grown, caught and produced. A handy map features producers, markets, farm shops, village shops and eating places of all shapes and sizes. You'll find everything from the Island Bakery and its organic biscuits which are exported around the world, to the lady selling jam at her garden gate. So now you can eat your way around the islands.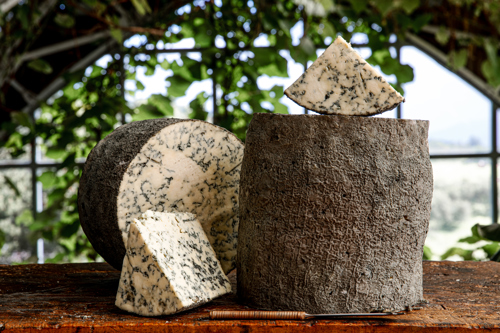 Credit: Isle of Mull Cheese Company
Producers
There's so much great local produce on Mull, Iona and Ulva that it's hard to know where to start! The map features farms, crofts, seafood and more. Tobermory Fish Company, situated just above the Tobermory Bay, is a fabulous place to sample deliciously succulent smoke fish. Try the organic Highland beef and Hebridean lamb from Ardalanish Farm, Bunessan. The Aberdeen Angus beef from Ardnacross Farm is another meaty wonder. It's sold, along with venison, free range eggs, lamb and other farm produce, at the farm. And don't miss out on the chance to try Isle of Mull Haggis. Pick up a box of Isle of Mull Oysters on Croig Pier or check out the langoustine, crab, lobster and fish from Iona Seafoods.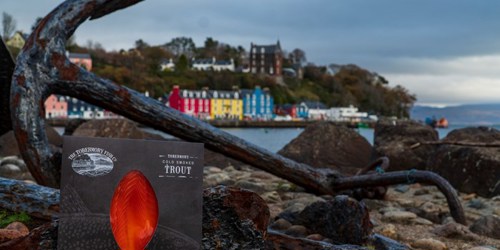 Credit: Tobermory Fish Company
Farm shops
Meet the producers and buy local produce at the farm shops on Mull. Dervaig Artisan Bakery is a gem of a place. Buy naturally leavened, long fermented bread, pastries, patisserie, pork pies and sausage rolls, all made using seasonal ingredients from the kitchen garden together with the best local produce. The Crofters' Kitchen is a lovely wee shop offering home-grown seasonal vegetables, fruits and salads, eggs, preserves, mutton, local venison, beef and pork, as well as a selection of home-made and frozen ready meals. Or how about visiting theMull Slaughter House? It was established in the 1980s to provide the islands with an invaluable slaughter and butchery service. You can buy meat and steak pies here. It's also well worth visiting the farm shop at Sgriob-ruadh Farm near Tobermory, the home of Isle of Mull Cheese and The Glass Barn.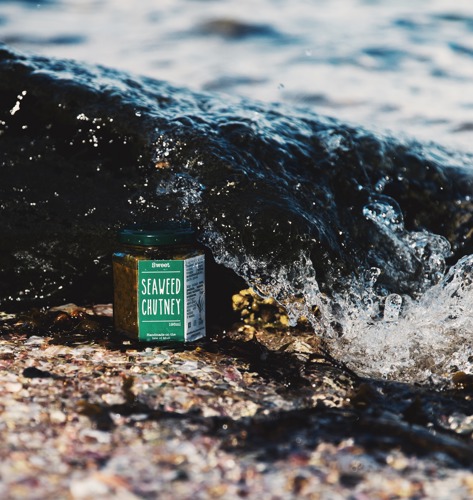 Credit: Isle of Mull Seaweed Chutney
Shops
You'll find that shops across the islands sell a good selection of local produce. Check out Isle of Mull Ice Cream, which produces artisan ice cream, sorbet and frozen yoghurt on the island. The ice cream is made with the deliciously creamy whole milk from Mull's finest cows at Sgriob-ruadh Farm, which gives it a unique island flavour.
Eating places
Mull and Iona are packed with great places to eat, from seafood shacks to gastro pubs to fine dining. You'll find local produce on many of the menus. Most of the eateries are in stunning locations, so you can enjoy your feast of local food with a view! The Creel, for example, is a fabulous place for feasting on fresh fish. This small seafood bar by the ferry terminal at Fionnphort on the Ross of Mull serves up the most delicious seafood, most of which is caught by the owner or brought in by local divers and suppliers. It's landed at the pier just next to the café – you don't get much fresher than that! 
Another top choice is Ninth Wave, winner of Restaurant of the Year Award 2015 and Best Restaurant Experience in Scotland 2016 by Visit Scotland. Succulent lobster, crab, langoustine, hand-dived scallops and fish are often caught only hours before appearing on your dinner plate. 
Markets
For some of the best local meat, fish, cheese, vegetable, baking and arts and crafts, visit one of the regular Producers' Markets held in Craignure, Dervaig, Pennyghael and Tobermory.
Whilst on Mull: Places to Eat & Stay
The Isle of Mull has a fantastic variety of places to eat, drink and stay. The Ninth Wave Restuarant should be on the list of every foodie. The desitnation restaurant's approach is based on seasonality, using the croft's own home-grown produce, fresh-caught seafood and organic meats from the island. If you're looking for a sweet treat, make sure to drop by the Little Bespoke Bakery on your way to Tobermory.
For a unique place to stay, head to Treshnish Cottages located in the beautiful Haunn region of the island. Whether you'd like to stay at a cottage close to the farmhouse or in the more remote Shepherd's Hut, the peace and quiet at Treshnish will leave you feeling relaxed and recharged.
And after this mouthwatering tour of Mull, Iona and Ulva you can catch the ferry back to Oban, the 'Seafood Capital of Scotland', for more great dining.
Find out more about the Mull and Iona Food Trail.